The Top 5 Free PDF Writer in the Market
For writing or editing documents, you may think that MS Office is the primary application you need. However, as PDF format becomes more and more used, free PDF writers also becomes increasingly popular. There are different versions of free PDF writer for each operating system, depending on the user's requirement. So how do you find the best free PDF writer tool on the market for your needs? This article will help! We've covered the top free PDF writer tools currently on the market, including - PDFelement.
PDFelement is a PDF Writer for Windows and Mac. It is currently one of the best free PDF writers on the market. With its professional features, you can easily convert, create, edit, combine and organize documents with ease. You can add notes, underline or strike out any text, and protect your files with a password, too. PDFelement comes in four versions: Windows, Mac, iOS and Android devices. So, this makes it a fantastic option for your needs.
Pros:
Flexibility
Security
Ease of use
OCR feature available
High-quality conversion results
Support of multiple different languages
The ability to easily edit PDFs
---
How to Write on a PDF File
One common challenge many people have with PDF files is that they are unable to make edits to the text within the PDF document. If you want to make changes to your PDF file, PDFelement lets you easily make changes and alter text within your PDF file. Click here if you want to see a comprehensive list of free PDF Editor tools on the market. If you want to use PDFelement as a PDF writer on Windows, follow the steps outlined below.
Step 1: Import and Open PDF Document
First, install and run PDFelement on your computer. After that, click the "Open File" button found on the Home window to locate and upload your file. Next, click "Open" button to view the imported document.
Step 2: Write on PDF for Free
After you have opened your PDF file, click on the "Edit" tab. Click on the "Add Text" button to add new content to your file. You can also add a text box, where you want your notes to appear on the PDF document, and you can make the desired changes like changing color, size, and text box positioning. By double clicking on the text you want, you can make all desired changes.
To add notes to a PDF, go to the "Comment" tab and then click on "Note" to add notes on your PDF file.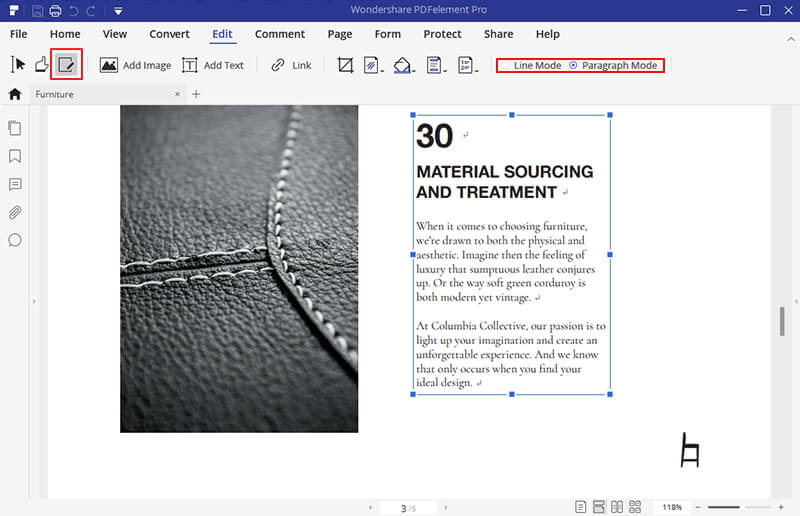 Step 3: Save the PDF Document
After writing new text on your PDF document, save the edited file to your computer. Click the "File" tab found at the top left corner. Then, click the "Save" button to store your file or click "Save As" to choose a new location to save your documents.
---
Other Top Free PDF Writer Tools Online
1. Free CutePDF Writer
CutePDF Writer is one of the best free PDF writer programs available that allows you to export any files generated from a Windows application to a PDF file. You can export documents from their original file formats to PDF by choosing CutePDF Writer and by accessing the print menu on your computer. Supported models include Windows 98, ME, 2000, XP, Vista, Windows 7, Windows 8, and Windows 10.
Pros:
Available in multiple different languages
It's free to use
No watermarks
Cons:
Installs other unsolicited software on your device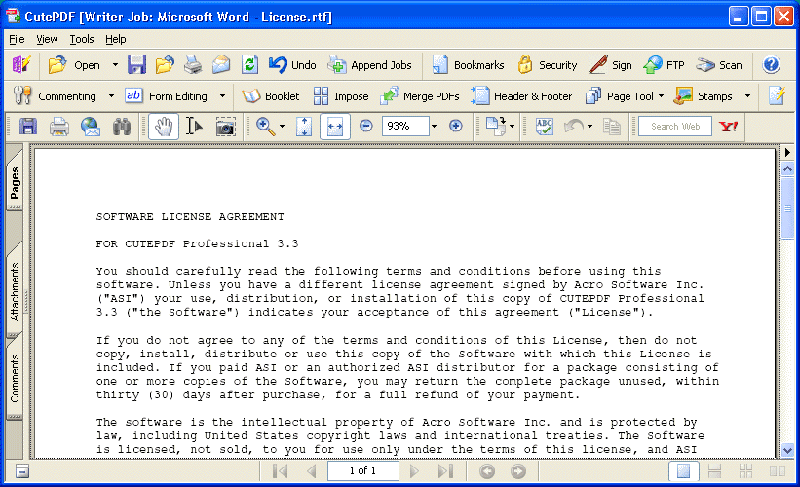 ---
2. Bullzip PDF Printer
Bullzip PDF Printer carries out functions like a Microsoft Windows printer. From any Microsoft Windows application, you can use the features of this free PDF writer to edit, create, write and convert any document of any format. Supported models include Windows 10, Windows 8.1, Windows 8, Windows 7, Vista, XP and Windows Server 2012, 2008, and 2003.
Pros:
Comprehensive set of features
Produces high-quality documents
Offers security
Cons:
Not completely free to use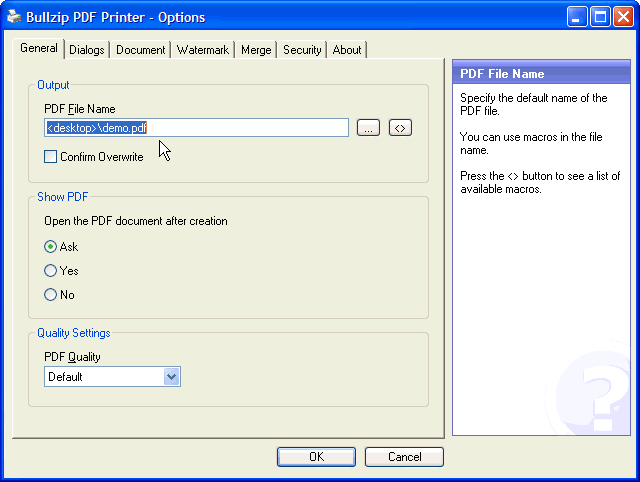 ---
3. PDFcreator
With this free PDF creator, you can easily convert documents from their original file format to PDF format. Supported models include Windows 10, Windows 8, Windows 7, Windows Vista, and Windows XP SP3.
Pros:
Effective features
Offers security tools
Cons:
Interface is not as user-friendly or visually appealing as other programs
Features are limited
---
4. Primo PDF
Primo PDF allows users to drag files from anywhere for conversion. Supported operating systems include Windows 98, Windows ME, Windows 2000, Windows XP, Windows 7, Vista, Windows 8, and Windows 10.
Pros:
User-friendly
Secure
Free PDF writer online
Cons:
No auto-save settings
Too many advertisements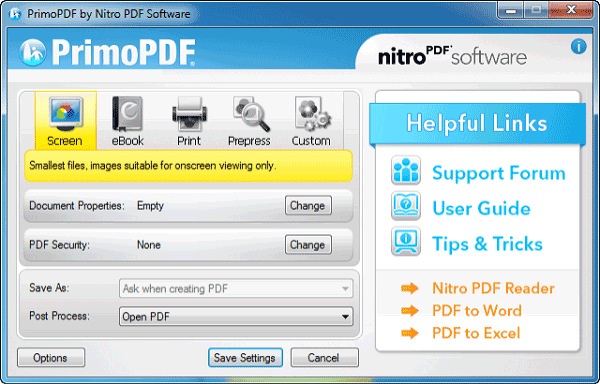 Free Download or Buy PDFelement right now!
Free Download or Buy PDFelement right now!
Buy PDFelement right now!
Buy PDFelement right now!
---