There are several free PDF form fillers on the market. Recently, more sophisticated PDF form filling software has become available that is able to do much more than just fill a form. Due to the number of free form filling platforms found both online and offline, users have a ton of options when it comes to finding free PDF form fillers. In this article, we'll highlight the top 5 currently on the market.
5 Best Free PDF Filler
1. PDFelement
The ease-to-use functions associated with this particular PDF form filler have made PDFelement a recognized and respected program.
PDFelement allows you to create and fill PDF forms. It also has integrated features from other free PDF form fillers to allow for easy sharing and printing of forms. You can save your form to your device for future use and for printing purposes. Also, PDFelement provides features that let you edit, sign, and perform OCR on PDF forms.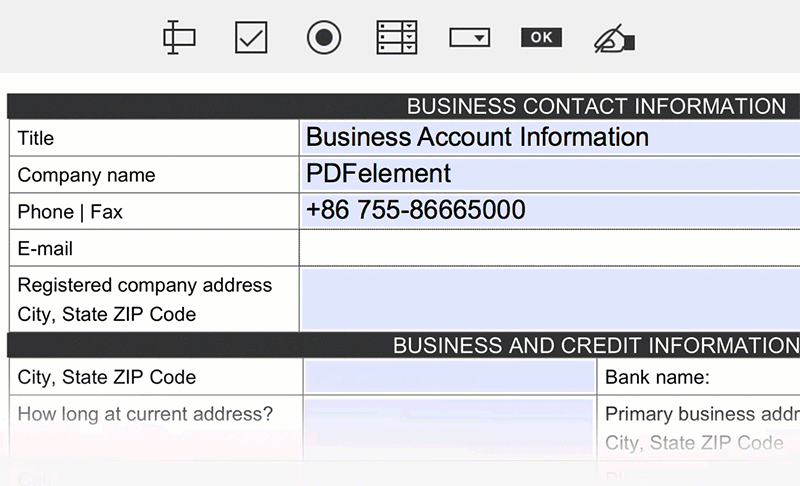 It is fully compatible with all Windows systems, from Windows XP to Windows 10. Download the free trial version of this professional PDF form filler to try it out! If you are a Mac user, try PDFelement. It is compatible with the latest macOS High Sierra 10.13.
---
Best Free PDF Form Filler - PDFelement
Scenario 1. Fill PDF Forms with Interactive Fields
PDFelement lets you easily fill a PDF form with interactive fields. After you download and install the PDF form filler software, launch the program. Click the "Open File" button to browse your computer or drag and drop the PDF into the program window. The form filler software will detect all of the interactive fields automatically once the file is open. Now you start directly typing in the fields or selecting the right responses from the options provided.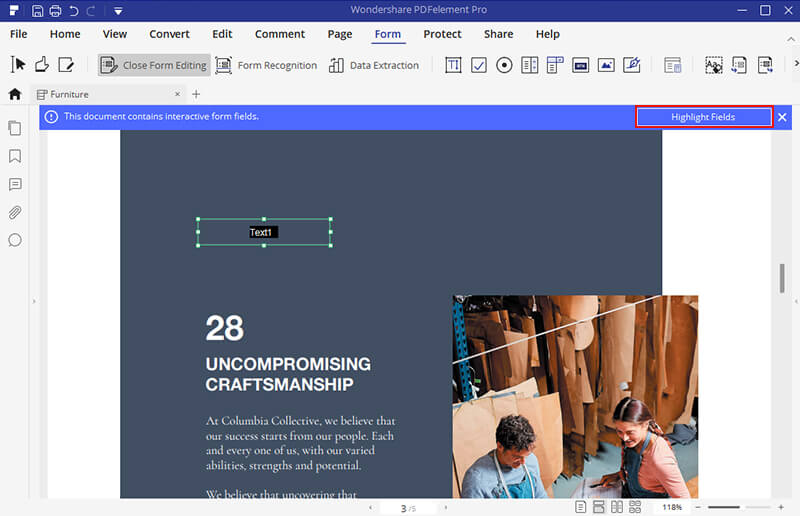 Scenario 2. Fill Non-Interactive PDF Forms
Not all PDF forms have interactive fields. Some forms are created from different types such as Microsoft Excel, Word, or plain text and covered to PDF. To fill one of these types of converted PDF forms, open it with PDFelement, then go to the "Form" tab and click on "Form Recognition". It will automatically detect where the fields should be. You can then click the "Close Form Editing" button, and start filling in the field like you would with interactive PDF forms.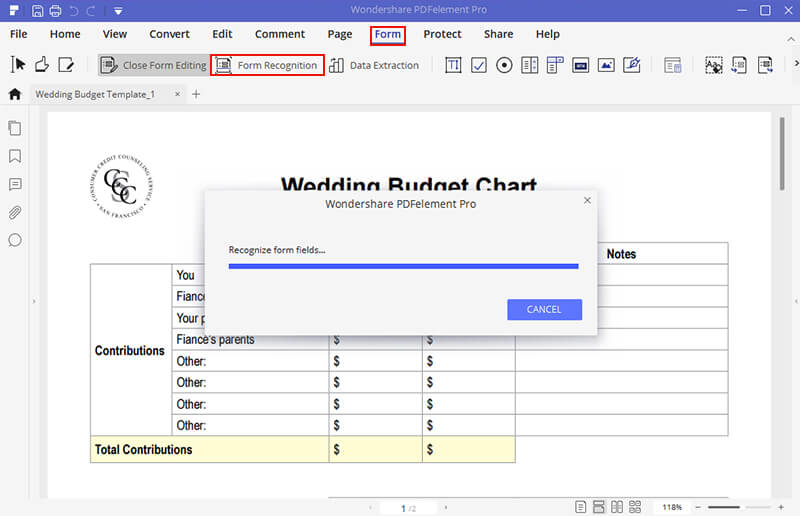 Now you know how to fill in a PDF form with or without interactive fields using PDFelement. After filling out the PDF form, you can save the completed PDF form by clicking the "Save" icon in the top left-hand corner of the main interface. As one of the best PDF Form Fillers on the market, PDFelement also lets you add a handwritten or electronic signature to your PDF form as well.
---
Recommendations of Other PDF Form Filler
1. Adobe® Acrobat®
Adobe Acrobat is a PDF tool that allows the user to edit, fill, and read PDF forms. It offers advanced form filling techniques, and provides the most extensive features for creating PDF forms as well. However, Acrobat XI has ended all support, meaning there will be no more security updates, product updates, or customer support. In this case, you can click here to find out the best alternatives to Adobe Acrobat.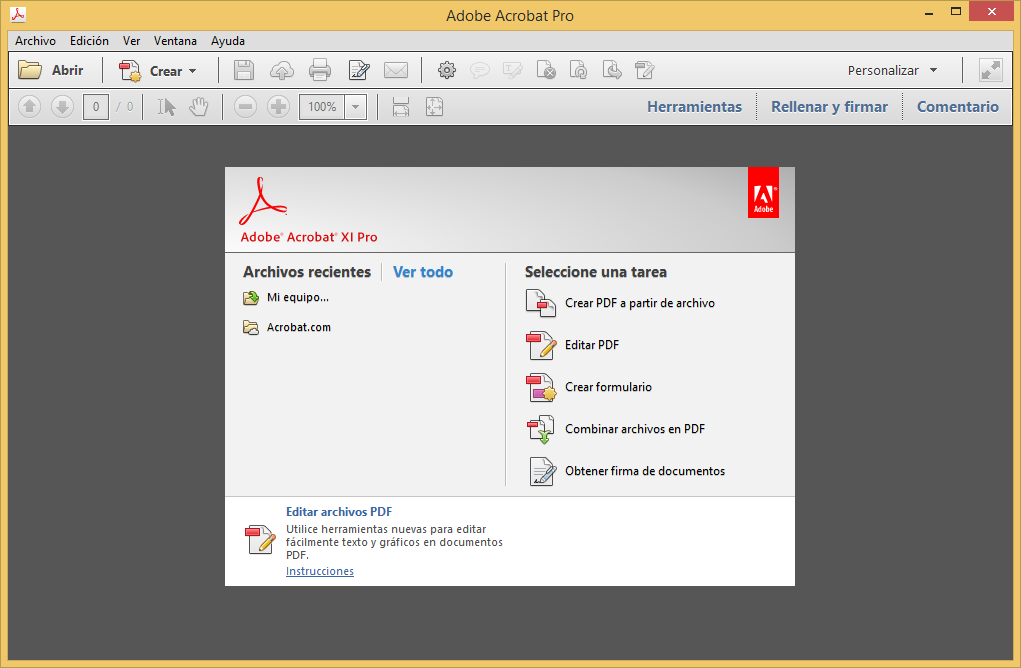 ---
2. PDFill
PDfill form filler has been integrated with top-notch functions and tools. From the PDfill form filler window page, the user is able to select the form format, and select the editing fonts types, font color and font size. This particular PDF form filler allows the user to be able to import and export filled forms and data to be filled in the editable fields.
---
3. Blueberry PDF Form Filler
Blueberry PDF Form Filler is a free software that enables the user to fill and print PDF forms. It has enhanced functions that are on par with Adobe Reader filling capabilities. You can open your document in the program, and then fill in the data through selecting the appropriate fields. In the process, the filler converts the fields into editable fields that can be filled with data. This program provides several fonts and text sizes that conform to other text in the document as well.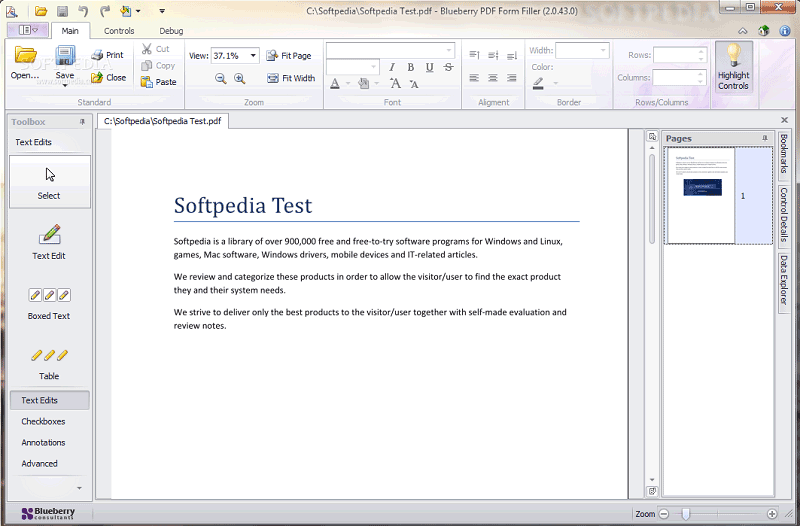 ---
4. PDF Buddy
PDF Buddy is an online platform that allows for editing and general form filling to your online hosted document. This particular PDF form filler gives you the ability to work anywhere, saves time, and is free to use. Plus, it is easy to enhance your PDF files.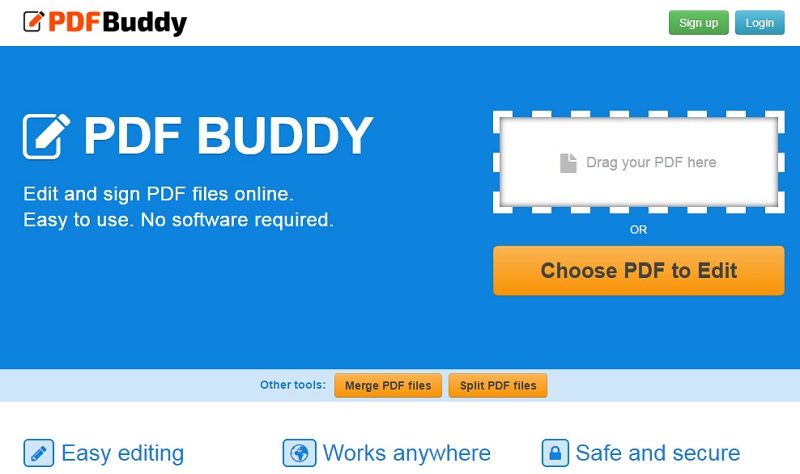 ---
Comparison of PDFelement and Adobe Acrobat
Items
PDFelement Try Free Try Free
Adobe Standard DC
Compatibility
Windows 10/8/7/Vista/XP, macOS X 10.10 or later
Windows 7/8/10
User Interface
Easy to use, with clear instruction of each different tab
Unlike Microsoft Office, user interface is way more complicated, with a much higher learning curve
Create PDF
Create PDF from any source such as Microsoft Office, text, images, EPUB, webpage and more
Create PDF from documents and images
Edit Text and Images in PDF
Add, delete and modify texts and images in a PDF
Add, delete and modify PDF texts and images
Edit Pages in PDF
Insert, delete, crop, rotate, extract, replace, rearrange pages in a PDF
Insert, delete and organize pages in a PDF
PDF OCR
Turn Scanned PDF into editable file with OCR plugin. Over 20 OCR languages are supported


Annotate PDF
Markup PDF with highlights, sticky notes, comment boxes, free hand drawing tools etc.
Highlight text, add comments, draw shapes and use free-hand markup tools
Split PDF
Separate PDF into multiple files
Split a PDF into multiple files
Combine PDFs
Combine multiple PDF files into one single file
Combine multiple PDFs together
Convert PDF
Convert PDF to editable Excel, Word, RTF, PowerPoint, image formats (JPG, TIFF, BMP, GIF, PNG), text documents, HTML, and EPUB
Export PDF to Word, Excel, PowerPoint, RTF, JPEG, TIFF and PNG
Protect PDF
Protect PDF with open password and permission password to restrict unauthorized viewing, copying, editing and printing
Encrypt PDF with password to secure your document
Redact PDF
Permanently redact PDF to remove sensitive content from PDF


Bates Numbering
Add bates numbering to PDF to easily index legal documents


Sign PDF
Put electronic signatures on your PDF document
Electronically sign PDF documents
PDF Forms
Create fillable PDF forms and fill out both interactive and non-interactive forms
Create and fill out PDF forms
Compress PDF
Reduce PDF file size with offered or custom compression options
Optimize PDF to shrink file size
Share PDF
Send PDF by email or upload it to Dropbox for sharing
Share PDF via email and Adobe Cloud service
Print PDF
Print PDF with original formatting
Produce high quality printout
Customer Support
Receive a guaranteed reply within 24 hours, including personal or commercial questions.
Poor customer support with slow response times
Price
$59.95 for Standard Version
$99.95 for Professional Version
Subscription Mode: $14.99/Month