How to Scan Multiple Pages to PDF on Windows
If you're working on a document that includes many pages, you need to make sure they are all in a standard format. Scanning them to PDF is often the best option, as PDF format enables you to view your document from any device while retaining its format across the board. How to scan multiple pages into one PDF? PDFelement has the tools you're looking for!
2 Steps for Scanning Multiple Pages into One PDF
Step 1. Launch PDFelement
Open PDFelement on your computer. On the "Home" tab, select "From Scanner". This will activate the "Create From Scanner" dialogue box.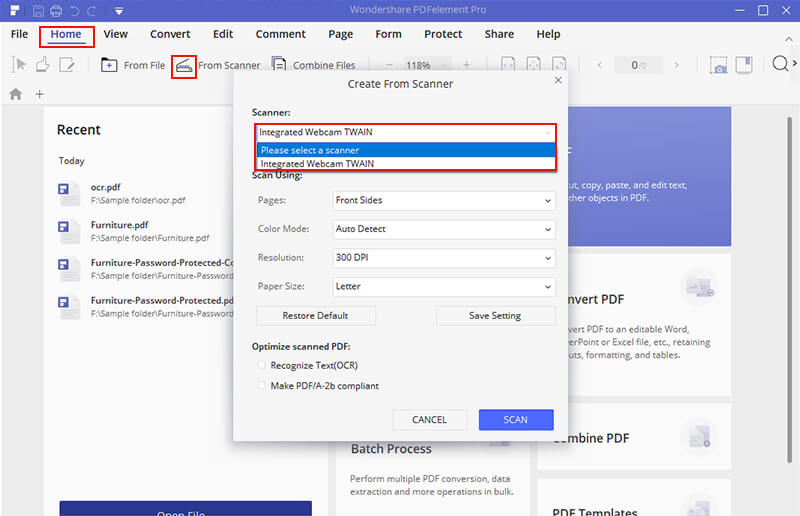 Step 2. Scanning Multiple Pages to PDF
In the pop up dialogue box, select the scanner that you want to use. Adjust the settings of your scanner. Click "Scan" to start the process. If you want to scan more pages, you can select the option"Scan more pages (sheet2)". If you prefer scanning multiple pages into one PDF, you can click the "Combine PDF" button to combine them all together.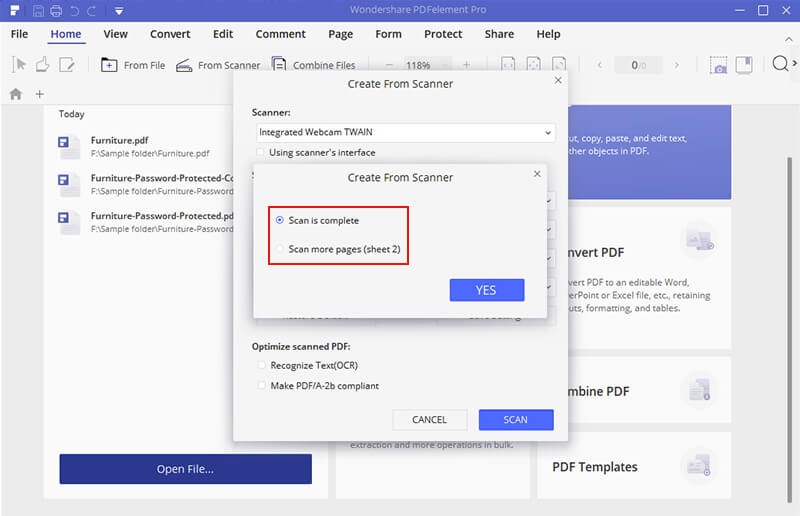 ---
Video on How to Scan Multiple Pages into One Document with PDFelement
PDFelement is a complete PDF editor tool designed with several editing features ranging from text modification, to page modification.
Key features of PDFelement.
It allows you to combine multiple documents into one PDF.
It lets you modify every element in your PDF including text, images, and pages.
Allows creation of PDFs from scanner, HTML, images, or Office documents. It also let you convert your PDF to formats like Word, EPUB, Excel, PowerPoint, images and text.
It lets you fill out or create PDF forms with text fields, buttons, lists and more.
Its OCR features allows you to edit or copy text from scanned PDFs.
Extract data from many PDF or paper forms in one batch job.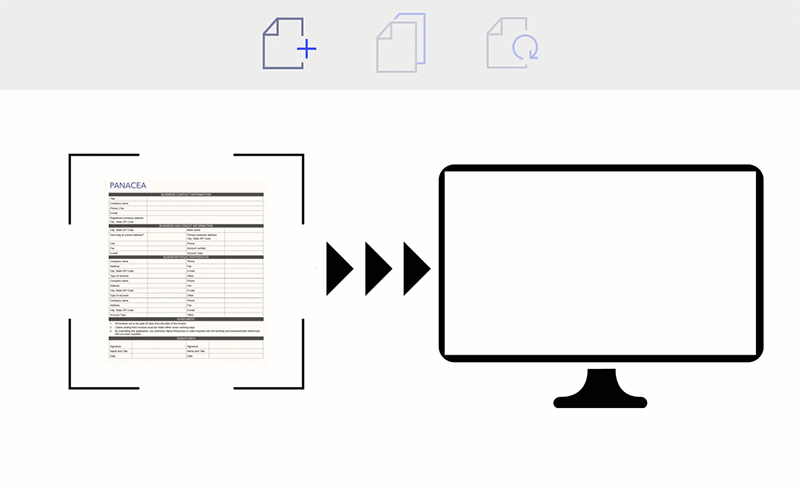 Free Download or Buy PDFelement right now!
Free Download or Buy PDFelement right now!
Buy PDFelement right now!
Buy PDFelement right now!
---