How many times have you received a PDF file and was unable to read or edit it? We can bet that it is more than once. This is why you need a top draw PDF writer in your collection. Every good thing is a goldmine nowadays, right? Wrong! With just a click of your mouse you can download PDF Writer for Mac to your machine. With the free PDF Writer for Mac you will start typing on a PDF in seconds. There are a variety to choose from with different features and applicability. As a matter of fact, here are the top 6 PDF Writer for Mac - free and robust.
Top 6 PDF Writer for Mac
1. PDFelement for Mac
Are you looking to digitize your business or just to write on PDF? PDFelement for Mac is certainly one of the best you can ever get in the market. This easy, affordable and robust PDF Writer for Mac allows you to edit PDF documents in the easiest, fast and smartest way possible. If you are still struggling with the old-fashioned writers with complicated interfaces, this one will save you time, money and deliver quality.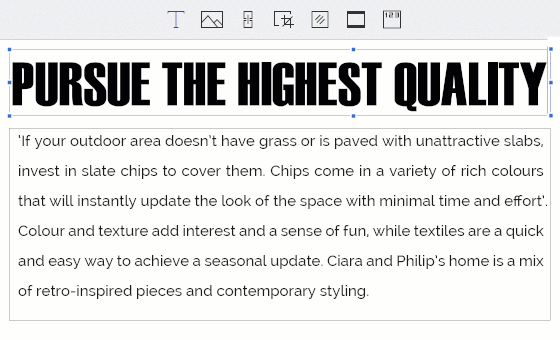 Features:
Fill forms and sign contract in a smart and easy way
Full compatibility with macOS 10.14 Mojave
Robust PDF writing, and conversion of documents
Converts PDF file format to long-lasting formats
Smooth and powerful annotation tools
Protect PDF with password and permissions
Create and fill PDF forms
Pros:
Easy to install and use
It is very affordable
Intelligent, convenient and smooth editing
Has so many features including Optical Character Recognition
Supported Systems: Mac, Windows, iOS, Android
Price: $59.95
---
2. PDF Expert
If you are looking for a speedy and sleek interface, PDF Expert will give you that and more. It does not matter if you are dealing with loads of work or a just a page as with this PDF Writer for Mac, you can search, edit and annotate files with ease. It is powered to automatically detect fonts and what's even cooler is that you don't have to worry about losing sensitive information.
Features:
High-speed function for organizing pages
Tabbed interface for easy switch between PDFs
Fills PDF forms and sign contracts
Has state of the art PDF search function
Redacts information easily
Ability to reorder and delete pages
Pros:
Transfer of files is effortless
It is cost effective
Ease of use
Cons:
It lacks OCR
Signing documents can be a bit messy
Supported Systems: Mac, iOS
Price: $59.99
Get the best PDF Expert alternative, the same price with more features:
---
3. Preview - Free PDF Writer for Mac
This is a free PDF Writer for Mac that allows you to dive into the world of images with some class. With just a click, Preview allows you to view and edit images. Value is added by the fact that it also allows you to edit PDF for mac. It is highly recommended because it can recognize handwritten signatures quickly. If you are running out of time, this is probably the best built-in software that will allow you to annotate quickly and efficiently.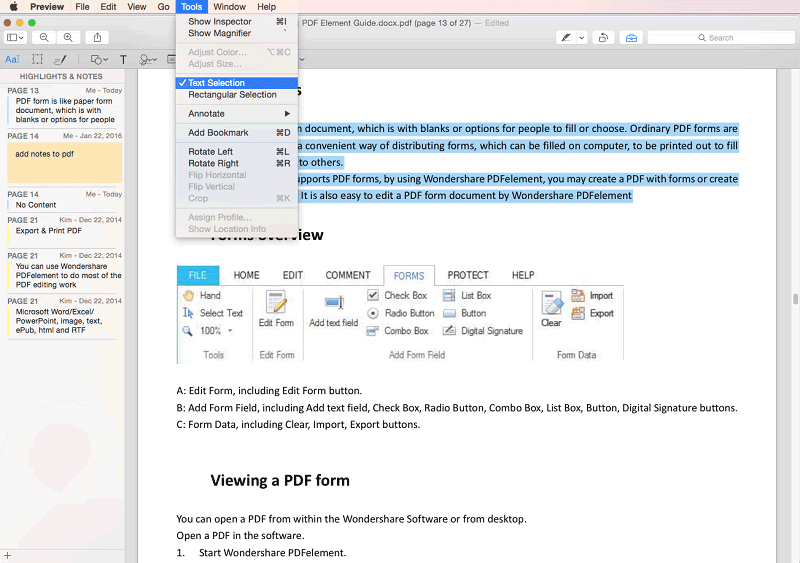 Features:
Basic image correction tools
Import and Export of images
It can crop, extract and rotate images
System built-in
Pros:
Reads file fluently
Has more preview formats
Cons:
Unprofessional functions
Poor compatibility
It cannot edit PDF content
Supported Systems: Mac
Price: Free
---
4. Scribus
When something is free people think it does not deliver. Not for Scribus. This editor for Mac can be downloaded for free and it comes loaded with a variety of useful features and a professional page layout.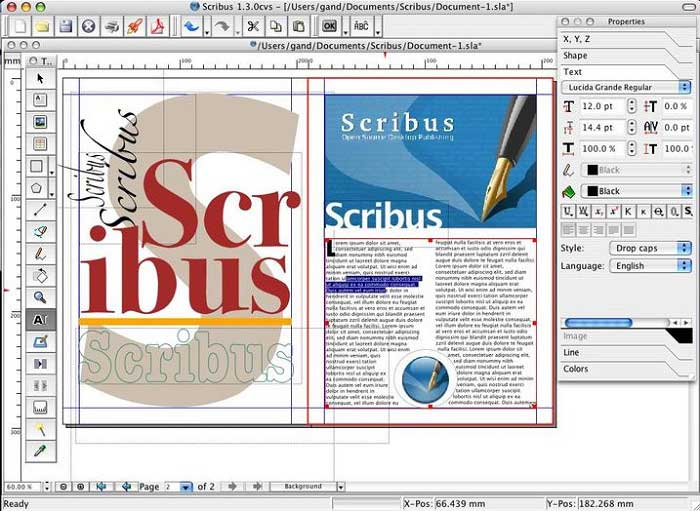 Features:
One can edit both text and images
User-friendly functions
Creates both singular and multipage documents
Open source
Compatible with many file formats
PDF compression function
Pros:
Has a well-designed interface
Gives you freedom to do what you want with it
Cons:
It cannot check spellings
A bit slow with large files
Slow and disorganized feedback system since it is open source

Supported Systems: Mac

Price: Free
---
5. Acrobat for Macintosh
If you hate working in the confines of your office, this is what you need. It has an attractive user interface that supports touch functionality. You can easily work everywhere and anywhere effortlessly. With its mobile application, you can easily download it and stay on top of the world. What more would you want? There is no writer more amazing that this PDF Writer for Mac in the market. Did we mention that it looks great on all monitors? It's all thanks to its high-resolution settings.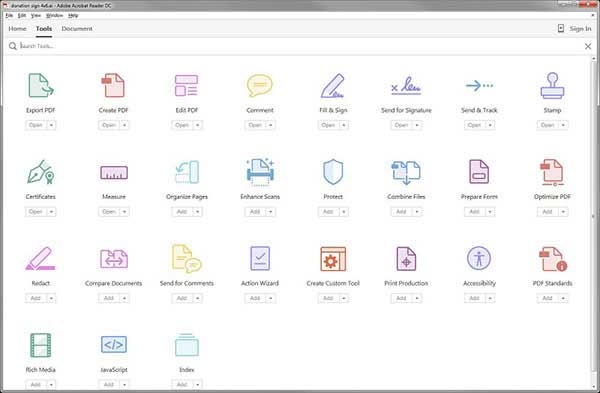 Features:
Automatically recognizes form field
It creates PDF from Office format with ease
Has touch functionality
Powerful and extensive tools for editing, converting and signing PDF files
Pros:
Very professional
Highly compatible
Very effective and efficient
Has so many features hence versatile
Cons:
It is expensive
Supports many users
Has in-depth functions that can be hard to understand
Supported Systems: Mac, Windows, IOS
Price: 177.88/year
---
6. PDFpenPro
The details are in the name. This PDF Writer for Mac is a pro version of preview. With its generic PDF editing tools, you can write, edit, sign and manipulate text wherever you are. It also allows you to save your PDF in cloud or dropbox for easy accessibility later. Its signature fields and submit buttons gives you a good interactive interface between devices. In simple words, this editor is the solution software for all your interaction problems. Is it worth any of your dime? Yes, you can also build a table of contents with it.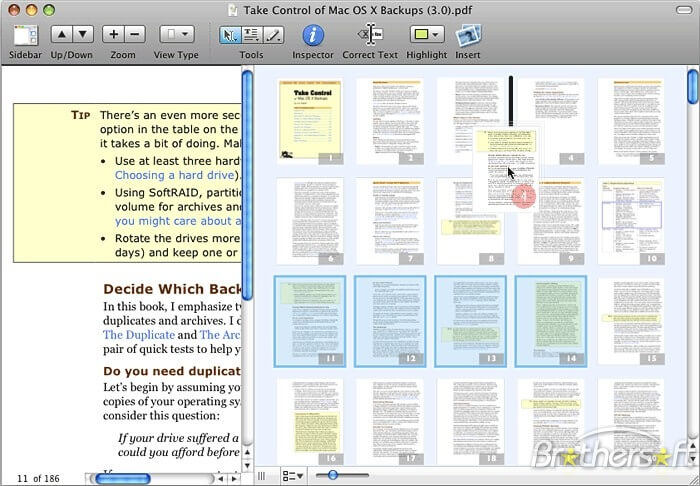 Features:
Performs OCR on scanned documents
High resolution and graphics
Protects your documents with a password
One can export from Microsoft Word
Intuitive operations and settings
Pros:
Fully featured
Easy to use
It can combine PDFs
Cons:
Highlighter tool is buggy
The aspect ratio is unlockable when editing photos
Does not support the Chinese language
Expensive
Supported Systems: Mac, iOS
Price: $124.95
---
How to Write on a PDF on Mac
Step 1. How to Write Text on PDF
This step is useful for those users who want to add new text on the PDF file. Launch PDFelement for Mac and open the PDF file in the program. Now, click on the "Edit" button and when you move the cursor, you will find blue boxes around text.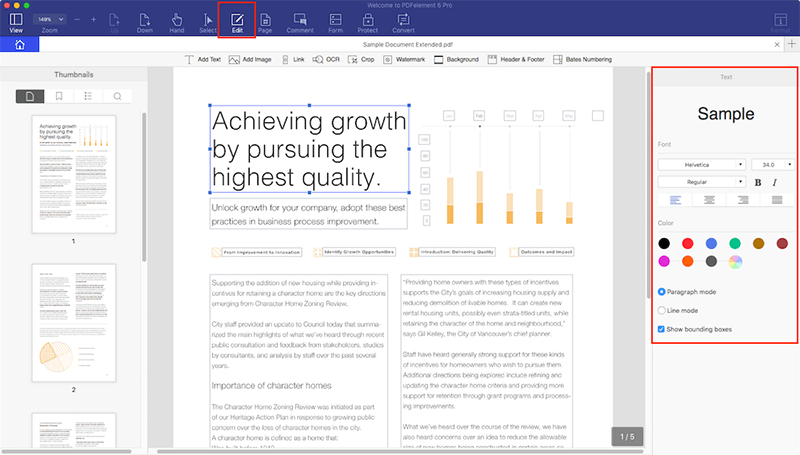 In order to add new text on the document, click on the "Add Text" icon and click on the PDF file where you want to add the text. It will draw a small box; you can also adjust the length of the box. Before writing down, change the style, font and size of the text from the box present on the right menu.
Step 2. How to Write Notes on PDF
After opening the PDF File, click on the "Comment" button, this will change the bar into several new buttons. If you want to highlight a particular point in the PDF file, you can use "Highlight" button to add highlight area to anywhere on the PDF file.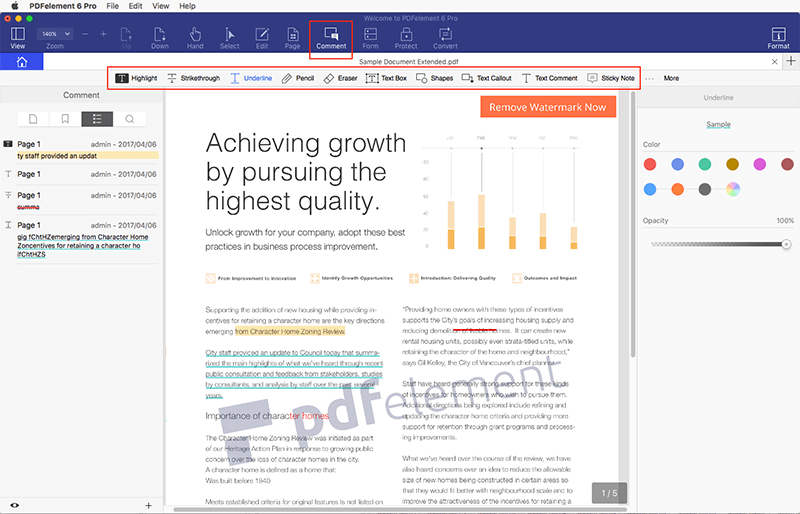 Now, click on the "Sticky Note" button in this bar. Move your cursor on the screen and click anywhere which will draw a small box on the screen. Double click on this button and you will see the sticky notes pad. Here, you can write down any notes that you want.
Step 3. How to Write on PDF Forms
Just like the normal PDF files, PDFelement for Mac will also let you write in the PDF forms. You can either write in the interactive box or can add your new boxes on the form. Once you open the PDF form, you will see a green bar on the screen which will show all the interactive fields in the PDF form.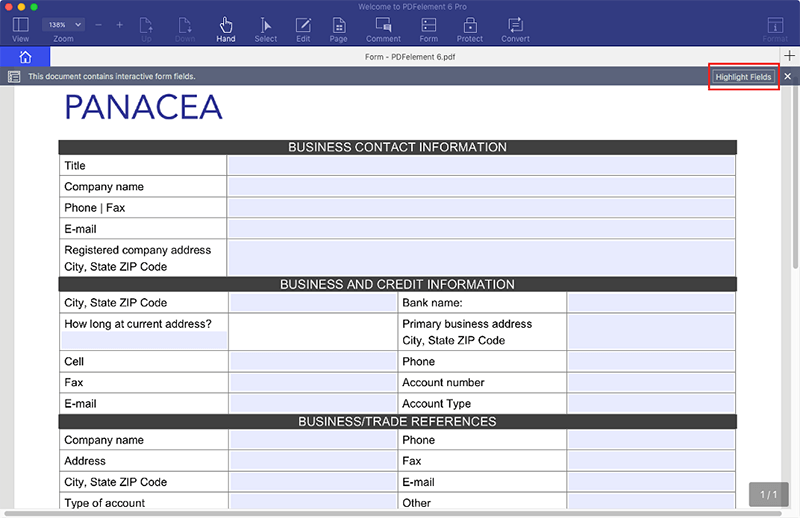 Alternatively, you can click on the "Form" button and it will highlight all the fields. Now, you can move the mouse to a particular field and can write down the text in that field. Similarly, you can fill all the fields on the screen.
If you are Windows users, you can check this tutorial on how to write on PDF in Windows.