If you work with PDF documents on your iPhone or iPad, you definitely came across PDF Expert. It is the designated file reader in iOS. The application got support for Apple pencil in its latest update. With that, the app now allows you to add handwritten notes and highlights, as well as use the pencil to fill forms and add signatures. With that in mind, how much you benefit from PDF expert Apple pencil? Yes, the supports makes your app better, but how much?
Introduction to PDF Expert Apple Pencil Support
PDF Expert is a designated tool in the iOS ecosystem for all things PDF. With the application, you can read, edit, and annotate PDF documents, as well as change text and images. The app has some of the basic features you would look in a PDF document. You can use it to sign contracts, and fill forms easily. The moment you click on a PDF document on your iPhone or iPad, PDF Expert comes to life. The interface of the app is smooth and easy to use. You can scroll down or up, and search what you need in the document. The app comes with different layouts, and you can choose the one that helps you accomplish the task.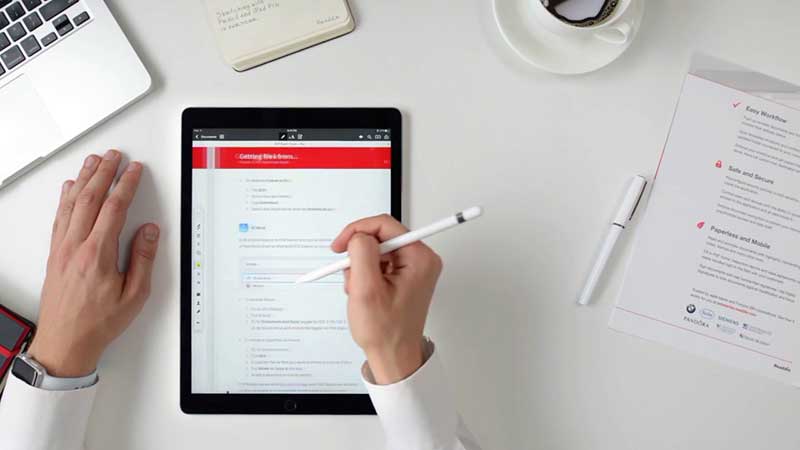 In 2016, the company behind PDF Expert added Apple Pencil Support. The community has long been pressing for this addition, and PDF Expert finally made it happen. The combination of Apple Pencil, iPad Pro, and PDF Expert allows you to enjoy a remarkable experience. The goal is to recreate the pen and paper interaction on your iPad. Thanks to pressure sensitivity and precision, you can use the Apple pencil PDF Expert for all sorts of things on your tablet.
---
How to Use Apple Pencil in PDF Expert
Thanks to Readddle Transfer, you can use the Apple Pencil support to quickly transfer files from your iPad to your Mac. The new technology allows you to work on your documents from your Mac and iOS and vice versa with one simple tap.
The only remaining question is how to use PDF Expert Pencil on your iPad? Simple, you can use your pen and finger simultaneously. The PDF Expert app recognizes when you use the pencil, and when you use your finger. For example, you can swipe through pages with your finger, and add notes and annotations with your pencil.
Most importantly, PDF Expert Apple Pencil support allows you to benefit from the pressure sensitivity and precision features. You can also select to use the pencil without pressure sensitivity from the toolbar. The new PDF Expert features multiple drawing tools, all of which support Apple pencil.
---
Better Choice than PDF Expert
PDF Expert 5 Apple Pencil support made the application great. But what it lacks is advanced features that some of the more refined PDF products on the market can deliver.
The one alternative we want to present is PDFelement for Mac. A complete PDF solution, it brings all the basic features to the table, but more advanced as well.
Available in several different languages like English, Spanish, French, German, Italian, Dutch, Chinese, Japanese, and Brazilian, PDFelement for Mac truly feels like an international application. Available for macOS 10.10, 10.11, 10.12 and 10.13, the app also requires at least 512MB RAM and 1Ghz processor or more. What you get is a one of the best apps for managing PDF documents.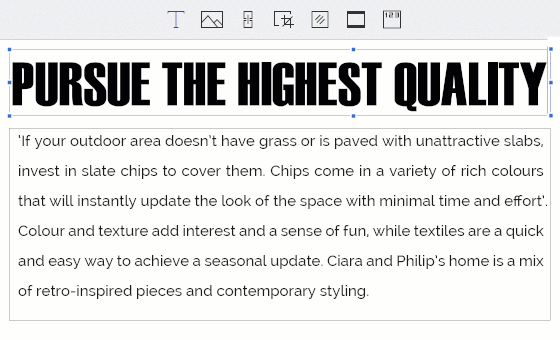 Create fillable PDF forms, as well as export form data into Excel, or export data from scanned PDF. This feature makes your data forms much more organized and easier to manage.
Create editable and searchable PDF documents from image or text formats. In addition, you can add bates numbering for easier indexing. You can also manage documents with drag and drop action to reorder, split, and add pages to the original PDF document.
-Supports conversion of files into PDF and vice versa. For quicker turnaround, you can use batch conversion.
In terms of annotation tools, you can add sticky notes, comments, text boxes, stamps, and utilize drawing tools.
Last, but not least, it comes with the best security tools for your documents. Protected by state of the art encryption, you can sign documents, and then protect them so that nobody without authorization can open them.