Although you can view the PDF files on your Mac, yet it doesn't have a native PDF editor to edit them. One of the best PDF editor is the Foxit PDF Editor which is available for Windows and done everything in an amazing way. Sadly, there is no Mac version of this software available for the Mac users, so most of the people will have to look for a perfect Foxit PDF Editor for Mac alternative. You can't miss the best one: PDFelement for Mac!
PDFelement for Mac by far is one of the most powerful tool to edit PDF files. You can not only edit and add new text, but also can change the format of the text such as font, size and color. Moreover, you can also add images to the file or edit the previous images in your PDF file.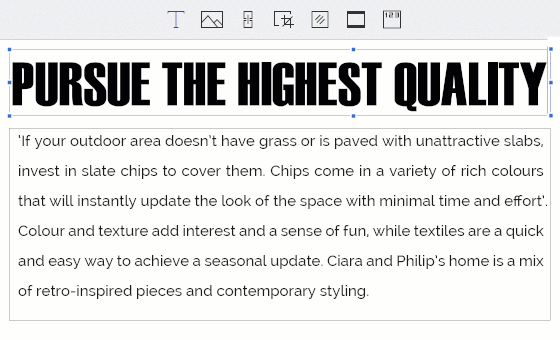 If you want to add, edit and delete pages on PDF, PDFelement will work just like a magic and do the tasks in just fraction of a second. In addition, you can easily convert PDF to most popular document formats such as Word, PowerPoint and Excel, image and even to a text file etc.
---
How to Edit PDF with Foxit PDF Editor Alternative
First of all, you will need to download and install the latest version of PDFelement on macOS X 10.14. Then follow the on screen instructions to install it on your Mac.
Step 1. Create a PDF File
There are plenty of ways to create new PDF files, you can create a blank PDF file, convert one or multiple files to PDF or can also create a PDF file from the hard copy of a document.
Open the recently installed PDFelement on your computer, click on "File" and select "Create > Blank Document" to create a new PDF file. However, if you want to create one PDF file from multiple files, go to "Home" window of PDFelement and click on "Create PDF". Once you have created the file, click on "File" and select "Save" to save it on your Mac.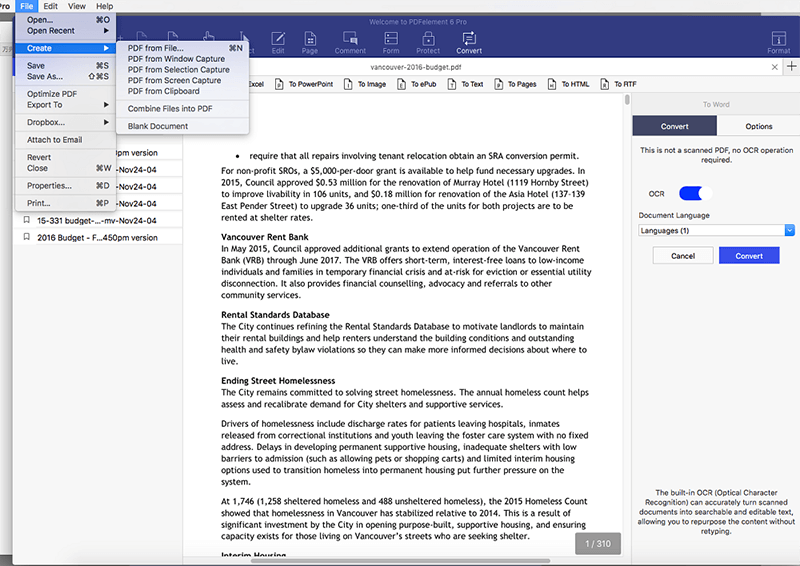 Step 2. Edit PDF Texts and Images
If you want to edit the existing text or image, simply click on the "Edit" button again and select the text that you want to edit. After selecting, start writing and it will automatically be replaced with the new text. Similarly, you can also add new text or images by clicking the "Add Text" or "Add Image" button in the "Edit" tab of PDFelement.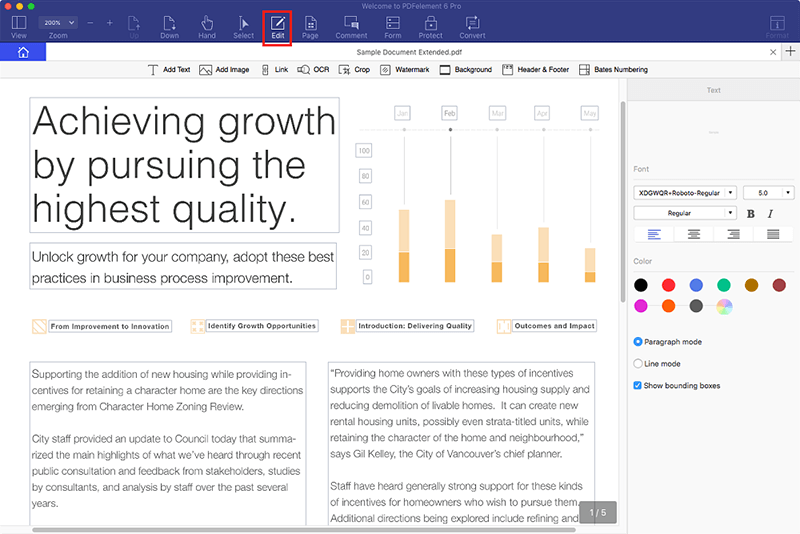 Step 3. Annotate PDF with Various Tools
Apart from editing PDF file, PDFelement for Mac also provides powerful PDF annotation. You can simply highlight a text, stamp an area, and add sticky notes to a particular area and add different types of shapes.
All these annotation features are present under the "Comment" button in the main menu. As soon as you click on the "Comment" button, a new tab will be added on the screen from where you can add sticky notes, shapes, use highlight or can add a comment.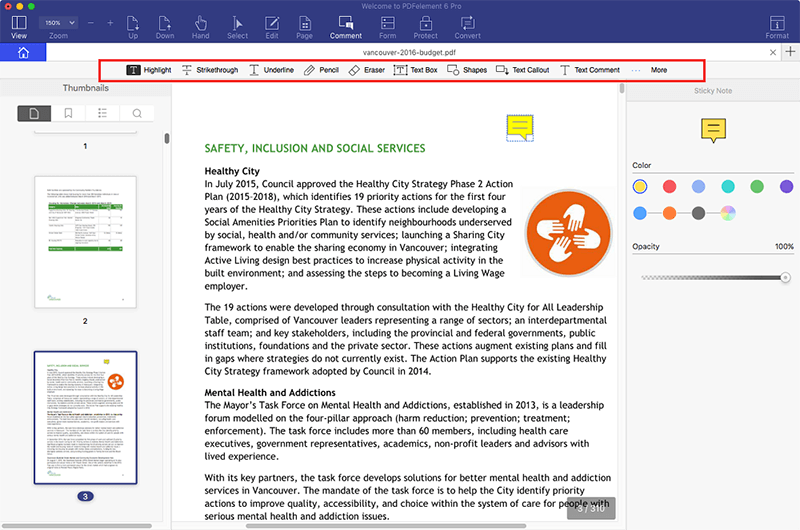 Step 4. Export PDF to Other Format
You can convert a file into many different other formats such as Word, Excel, PPT, image, text, Epub, HTML and even RTF File.
From the top menu, click on the "Convert" button and it will open the conversion window in PDFelement. Select your file, the output format and the pages you want to convert. Click on "Convert" to start the conversion.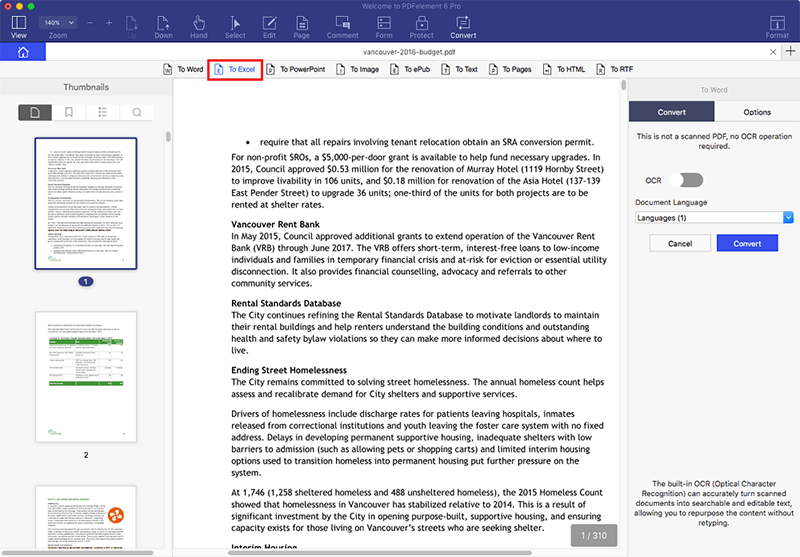 ---
Tips: Compare Foxit PDF Editor with PDFelement for Mac
There is no deny in the fact that Foxit PDF Editor is one of the most widely used tool to edit, convert and annotate different PDF files. However, it still lacks many important features and that's where PDFelement for Mac jumps in. From creating new files to editing them, annotating them and converting them, PDFelement has got covered all areas in a perfect way. Moreover, the user-interface of the program is so simple that it can be easily understand by any users without any effort.