There is no doubt that Adobe Acrobat Pro for Mac is the industry standard when it comes to PDF editing. However, the cost of this software tend to be a disadvantage especially for small business and individuals. This is not even all as there are also some other disadvantages like many other editors. Whatever the case that makes you want to look for an Adobe Acrobat for Mac alternative, then you are reading the right article as it talks about the top 5 alternatives you can get for free.
Top 5 Adobe Acrobat for Mac Alternatives
1. PDFelement for Mac
This is the first on our list of Adobe Acrobat for Mac alternatives. PDFelement for Mac is an easy and robust PDF editor for Mac. The good thing about the PDFelement is that it is affordable especially when compared to adobe acrobat. This makes it one of the best editors that offer the best value for money where you get a lot for less cost.
PDFelement for Mac can edit and annotate PDF very fast, it can create and convert PDF files from one format to the other, it can fill and sign forms easily.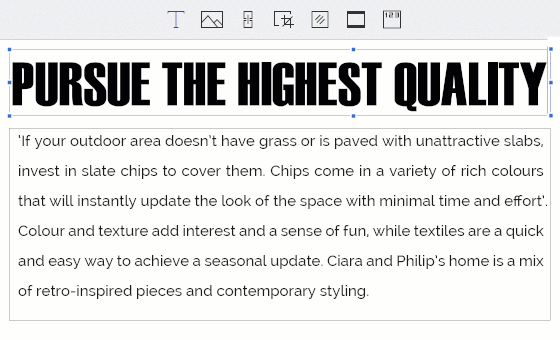 PDFelement for Mac not only edit texts but also good in editing images, pages and links. It is very compatible with macOS 10.14 Mojave.
Pros:
Affordable: One of the major problems of adobe acrobat for Mac is that it is expensive and out of reach for the common man but the PDFelement for Mac is affordable. You can get all the features present in Acrobat in PDFelement at less the price. This is why the PDFelement is seen as presenting the best value for money when compared to other PDF editors.
Free Trial: Not all PDF editors allow free trial of their software but the PDFelement is different. You can try PDFelement for free and see how it works before buying the full version. This is a testament of quality because the truth is that most people who try the free version quickly upgrades to the full version.
Top Notch Security: PDFelement for Mac is designed with a top notch security for your documents. For this reason, all documents used on the PDFelement is safe and cannot be viewed by a third party. There is also a provision of password protection to protect documents from unauthorized viewing and access.
Supported Systems: Mac, iOS, Windows, Android
Download this Adobe Acrobat for Mac alternative to have a try.
---
2. PDF Expert
This is another good alternative to Adobe Acrobat for Mac. Apart from editing PDF, PDF Expert for Mac can also do other functions which includes merging and splitting PDFs, annotating and sharing PDF files, creating PDF forms and converting PDF to and from other file formats. In addition to the above, you can also encrypt, redact and sign PDFs using this software. PDF Expert supports all Mac systems.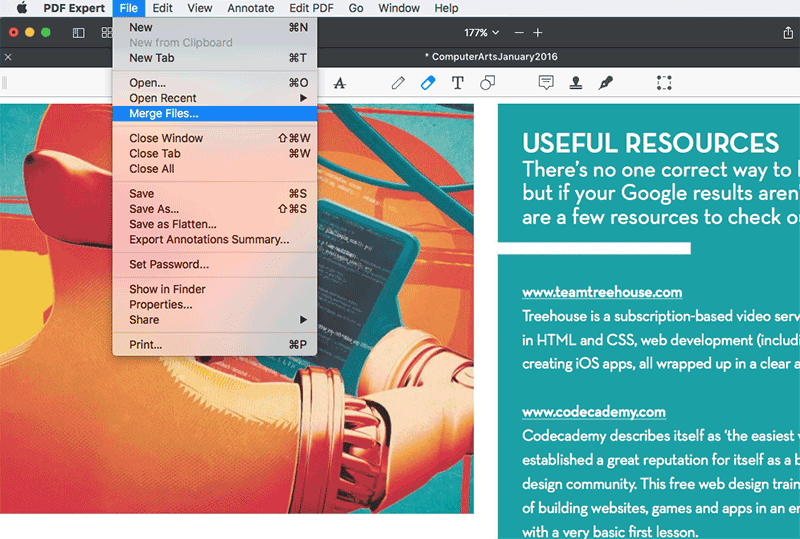 Pros:
There is an opportunity to use the trial version initially
Not as expensive as Adobe Acrobat Pro for Mac
Cons:
The trial version has limited features
When compared to other editors, it does not really have a good user interface
---
3. Infix PDF Editor
This is another Adobe PDF Reader for Mac alternative that can edit PDF files so easily. It can edit texts, images, font sizes, reformatting edited documents among other functions. Infix PDF editor is very easy to use and editing using the software feels like editing on Microsoft word. It is not very expensive as it cost about $99 for its full version.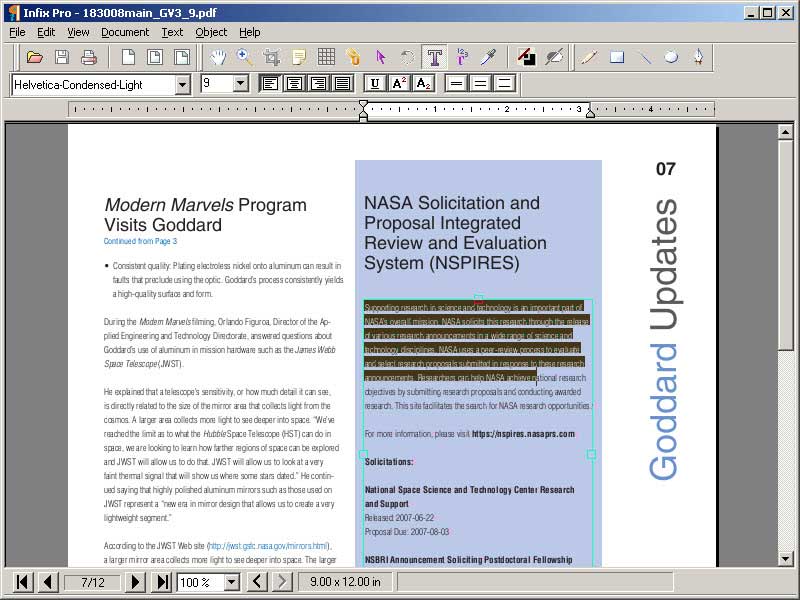 Pros:
It is designed to be very easy for everyone, there is no complexity
It can be used to search and replace in multiple files simultaneously
Cons:
It does not contain many features even in its advanced versions
There is watermark on the final document after editing
---
4. PDF Signet
PDF Signet might not be popular when it comes to PDF editor but it is also one of the best alternatives for Adobe Acrobat for Mac. The software can be used for a lot of things like signing PDF documents and verifying signatures. There are a lot more features in this app and it costs as low as $10 and support all Mac systems.
Pros:
It signs documents automatically
Can confirm the validity of signatures
Cons:
This app has limited functionality when it comes to PDF editing
It is not very easy to use
---
5. PDFClerK Pro for Mac
This software can handle PDF editing in Mac systems without too much complexity. It has a lot of interesting features that makes it a worthy alternative to Adobe Acrobat for Mac. In PDFClerk Pro, there are a lot of layout options when compared to other PDF editors. You can get PDFClerk Pro for price as low as $48.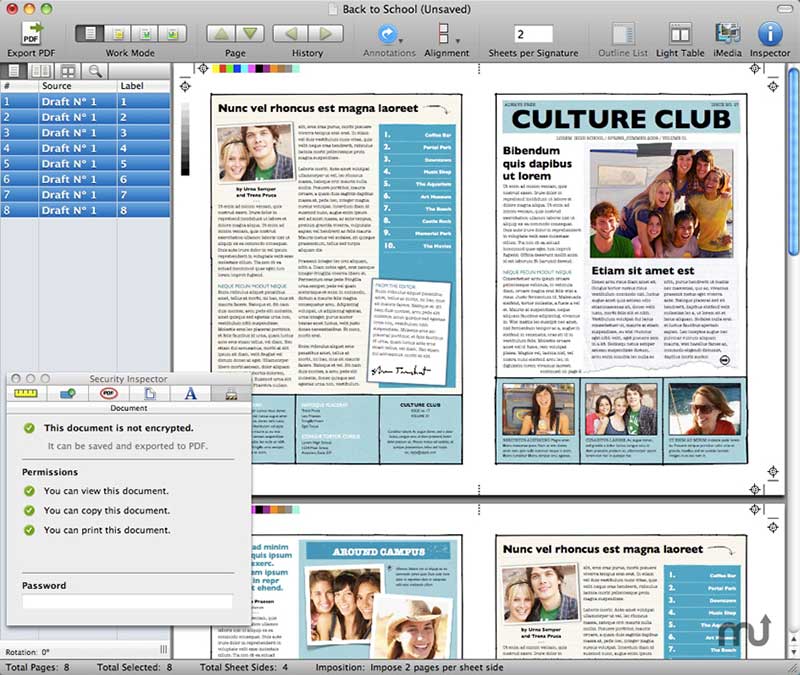 Pros:
It gives you another angle to editing by allowing you resize entire documents
It is easy to use
Cons:
Does not have an interesting interface
Does not have all the main features of other top editors
---
What is Adobe Acrobat Pro for Mac Crack and Torrent
Adobe Acrobat Pro Mac crack is a version that is cracked from the free or trial version of Adobe Acrobat. Due to expensive and unaffordable price of the full premium version of Adobe, the Adobe Acrobat Pro Mac Crack is needed in the market. A lot of users can widely use its features With the help of Adobe Acrobat Pro Mac crack. On the other hand, Adobe Acrobat Pro Mac torrent is just another version of the software that can or has been cracked
Advantages of Using Adobe Acrobat Pro for Mac Crack:
This version is affordable unlike the original one
You can get the features of the premium one with the cracked version
Disadvantages of Using Adobe Acrobat Pro for Mac Crack:
It may stop working at any time especially when it gets outdated
Some of the programs may not function properly
The cracked version may interfere with other programs
It may not even be activated
---