There are so many reasons that you need to sign digital PDF files with your signature from time to time. First, PDF is most widely used format for contracts, receipts and invoices, etc in today's business world. You need to sign and send them to your partners. Second, your boss is an environmentalist and he or she advocates paperless office. All these files that can be digital one never could be printed. Or you do not have time to print digital files and then sign your signature. All in all, to work efficiently and environmentally, signing digital PDF is necessary. Here is the way for how to sign PDF with digital signature with PDFelement.
PDFelement is an all-in-one PDF tool which enables you to sign any digital PDF file with either handwritten signature or digital signature easily and efficiently. Plus, you can also indicate PDF status with customized stamps.
Apart from signing function, PDFelement is capable of facilitating PDF editing process as well as reduce your effort on dealing with PDF documents with its user-friendly interface and Microsoft-alike appearance. You are able to edit PDF text and image, add annotations to PDF as well as convert PDF to dozens of document formats.
---
Step by Step to Sign Digital PDF
Step 1. Import Your PDF Document
Run PDFelement on your computer. click the "Open File" on the Home window to open PDF files with PDFelement.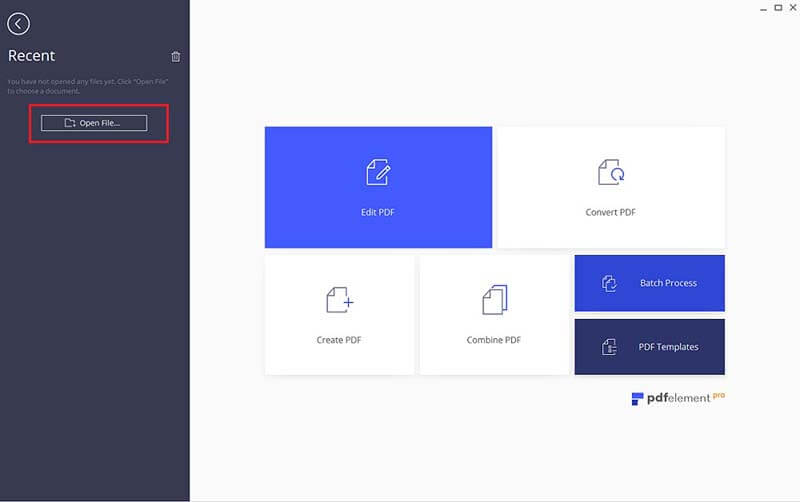 Step 2. Create Handwritten Signature
Here are the 2 simple ways to create handwritten digital signature.
Use the writing board to sign your name there and output as a picture.
Sign your name on a piece of blank paper. Scan it with a scanner or just take a snapshot of it. Save it as an image in PNG or JPG format.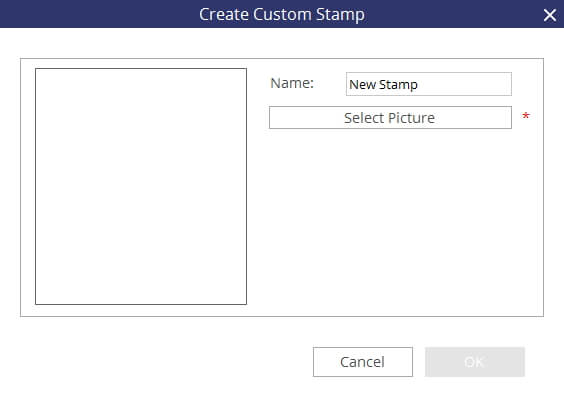 Step 3. Apply the Handwritten Signature in PDFelement
Under the Comment menu, find and click the option "Create Stamp" by revealing the Create Stamp drop down list. When clicking "Create Stamp", a pop-up will appear, asking you to browse your computer for the scanned handwritten signature.
Find the digital signature picture which we created just before, open it and click Next. In the next dialogue box, you should sort the custom stamp in a new category or put it into an existing category. For me, I'd like to put it in the Sign Here Category. Name the handwritten signature and click OK. By doing this, you've import your handwritten signature into Wondershare PDFelement.