An application like Microsoft Word gives you capabilities you don't have to be a full-time, busy typewriter or a college student to truly appreciate. Whatever you career is, there is a huge possibility that you have been asked to insert or as it is more common to say, embed a particular PDF file into a standard office document for different purposes. Now let's check out how to insert PDF image into Word with PDFelement.
PDFelement is a full package: Advanced text editing tools, comprehensive annotation tools, outstanding display views, smooth rendering, creating interactive PDF documents, PDF protection features, PDF creation from scratch, an unending range of supported formats (Word, Excel, txt, PowerPoint, EPUB, HTML, RTF and images like JPG, JPEG, PNG, TIFF) in conversion and most importantly to scanning agencies, diligent students and generally document recorder is the OCR plug-in which helps you digitalize scanned documents.
What else can one ask for? Let us focus on the conversion capabilities of Wondershare PDFelement and uncover the underlying secrets of its magic in helping users insert a PDF file into a standard office document like MS Word.
---
How to Export PDF as Image Format
Step 1. Import Your PDF into PDFelement
After going through the downloading and installation steps, launch PDFelement and click "Open File". Browse your folder and navigate to your desired PDF document. Click "Open" to upload it to the program.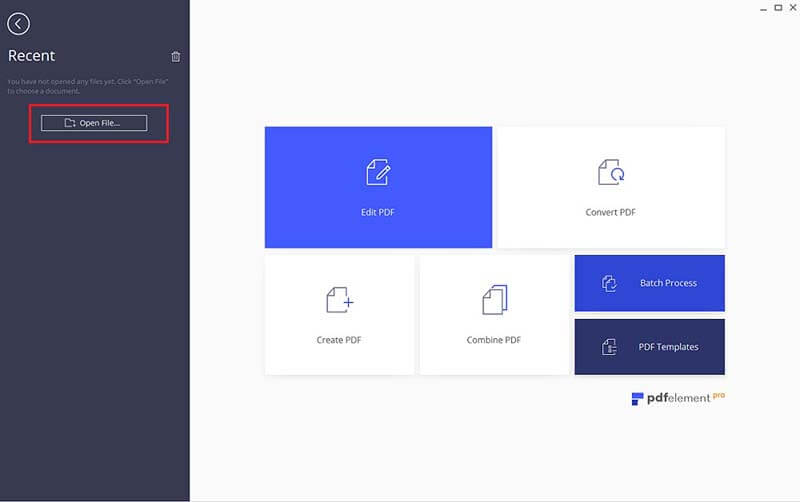 Step 2. Edit and Annotate Your PDF (Optional)
The options at your disposal here are totally comprehensive. You can edit your PDF document by using the "Edit" tab. Here, you can insert or delete text and images, change font size, color and more.
To annotate your PDF, you need to go to the "Comment" tab. Your options are sticky note, textbox, typewriter, area highlight, underline etc.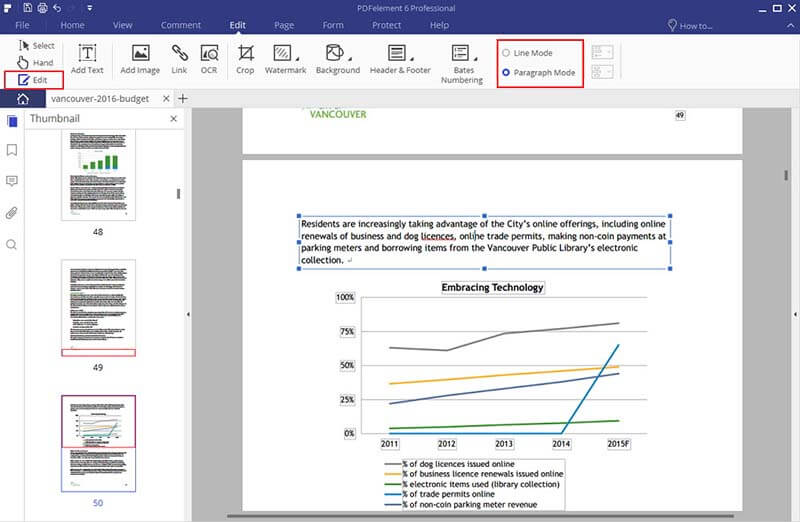 ---
How to Insert a PDF Image into Word
Option 1. Insert a PDF Image into Word as an Object
Starting with number 1, it's time you open your Word document. Put the cursor on the location you want to insert the PDF into. Go to "Insert". Go to the menu under "Object". On the new screen, you can see several options. Make sure you choose "Create from File".
Browse: choose your file with this option
Link to file: If you check this option, it creates a link to the location of the inserted PDF on your hard disk. Any changes to the PDF file on your hard disk are applied to the inserted PDF in your Word document as well
Display as icon: If you check this option, the inserted PDF file is displayed as a small icon with the title under it. It's pretty much like the drag and drop function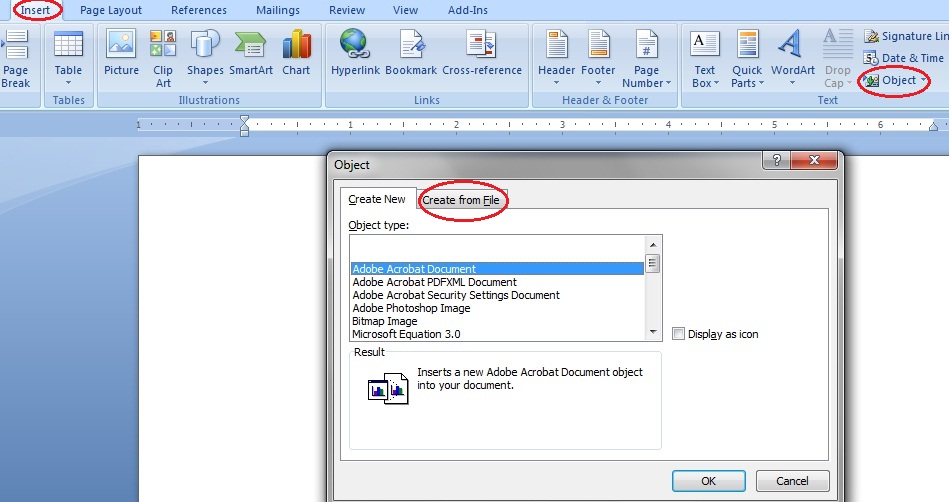 Option 2. Insert a PDF Image into Word as Picture
Number 2 is generally simpler. Open your Word document and go to "Insert". Click on the "Picture" icon and navigate to your desired PDF. Click "Insert" to add it to the Word document. That's it.