When dealing with sensitive content that is in a PDF format, it is advisable that you encrypt them. This will prevent unapproved person from accessing your PDF. If they can access, you can protect them from printing, editing and copying of content. In this article, I will tell you how encrypt a PDF with PDFelement .
Are you in the dark of which software to use? Okay, let shade light on this. PDFelement is the ultimate tool to encrypt your PDF file. This tool comes with a great user interface to enable you to add password to open files. Furthermore, this software enables you to create a password that will grant permission to editing, printing and modification of your PDF. It is powerful PDF that enable you remove and change your password when you feel like doing away with it. You will be able to check the permission and security description of the PDF under properties icon.
---
How to Encrypt PDF with Password
Step 1. Import PDF Files
After opening PDFelement, you need to upload the PDF to unlock to the program. To open files on Windows, Click on the "Open File" button at the bottom left. Choose the desired PDF file and upload it.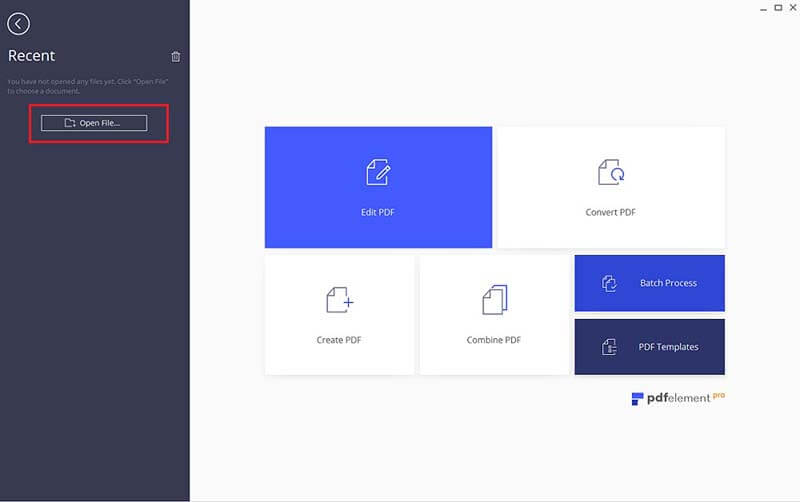 Step 2. Get Encryption Options
After your PDF is uploaded to PDFelement, you can now navigate to the main menu bar and click on the "Protect" tab. On the submenu, hit the "Password" button to activate the Password Security window.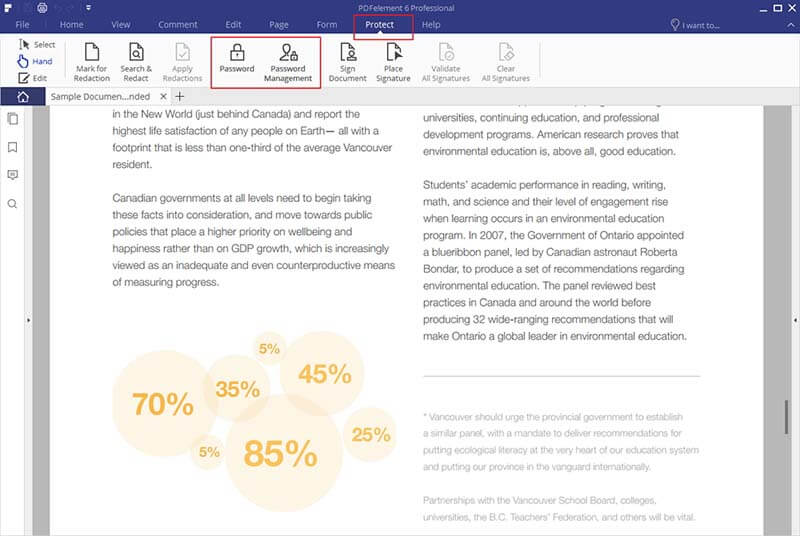 Step 3. Apply Password Encryption
Mark on "Require a password to open the document" to create a password of your choice and reenter to confirm it. Next set permission password under "Require a password to change security settings and access specific functions".