OpenOffice is considered as one of the best office solutions for Word Processing, Excel Spreadsheets, Database Administration, PowerPoint Presentations and so on. In this article you will find free step-by-step tutorial on how to convert PDF to OpenOffice supported file formats.
Convert PDF File to OpenOffice Compatible Formats
PDFelement is the leading program which allows you to convert any PDF document into OpenOffice supported format. It uses simple to use interface and supports amazing features which makes editing and conversion of PDF files easily. Most importantly, anyone can use it in a hassle-free manner as you just need to import any PDF document, edit it if needed and save it into the OpenOffice supported format.
Business professionals recommend PDFelement because of its wide range of customization tools and functions. Its OCR tool is considered to be the best function in this program as it supports more than 20 languages for conversion of scanned PDF documents. You can use any editing functions such as add text, insert image, delete or edit text, add text box, add watermark, include notes or comments etc.
---
Step 1. Load PDF File for Conversion
Install PDFelement and open the program. To open PDF document, you should click the "Open File" button and select the target file in the pop up window.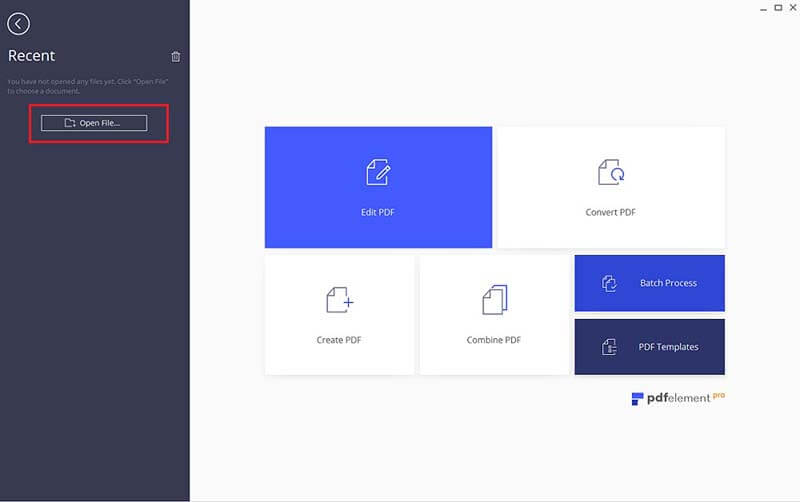 Step 2. Edit PDF before Conversion (Optional)
Users can easily edit PDF files before conversion. PDFelement supports wide range of all the essential features to modify any part of the content in the document. Click the "Edit" button on the top-left corner of the ribbon bar, you can click the text to change. You can also modify images by using its editing functions like add image, remove image, move/resize or rotate image.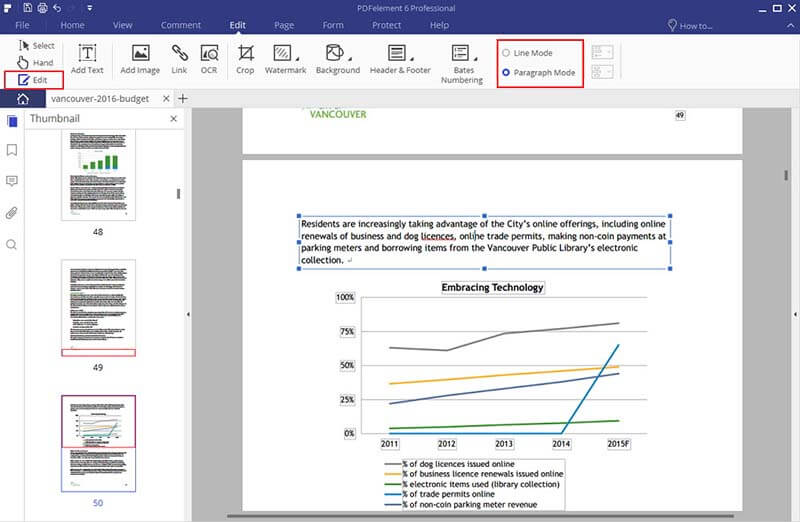 Step 3. Convert PDF to a Format Compatible with OpenOffice
Go to the "Home" tab and click "To Word". A new dialog box will pop-up, where you can set OpenOffice supported output format. Choose any of the OpenOffice supported output format such as .doc, .docx, .rtf, .hwp, .xlsx, .png, etc. You are also able to set the file destination in the output folder. Finally click "Save" to begin the process.
Step 4. Import Converted File into OpenOffice
Open the OpenOffice program and go to "File" menu. Select "Open" to choose the converted OpenOffice supported file format in the program.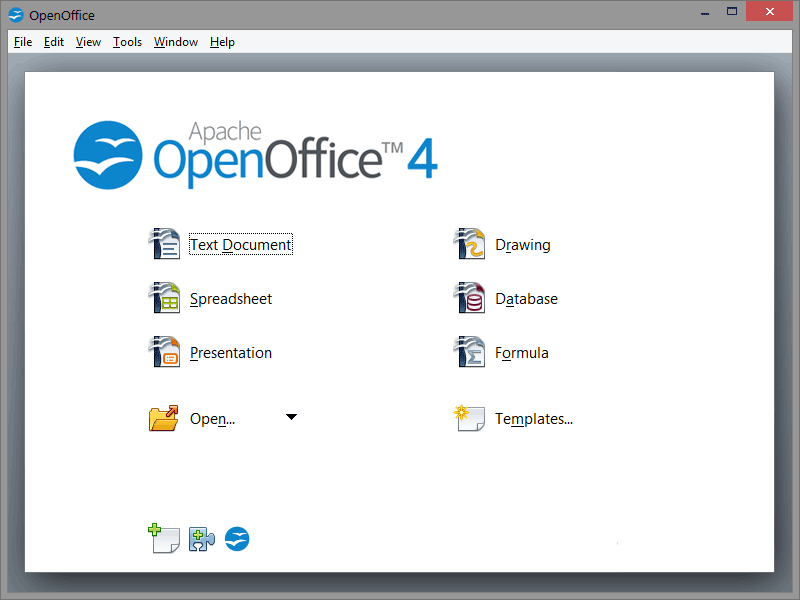 ---
OpenOffice Supported File Formats
OpenOffice supports several file formats along with OpenDocument files. Here are some of the commonly used file formats opened in OpenOffice program:
All versions of Microsoft Word Documents 6.0/95/97/2000/XP/2003/2007
XML (.doc,.dot, .xml, .docx, .docm, .dotx & .dotm)
Hangul WP 97 (.hwp)
WordPerfect Document (.wpd)
All Versions of Microsoft Excel
Rich Text Format (.rtf)
Microsoft PowerPoint 2007 (.pptx, .potx, pptm & .potm)
Portable Document Format (.pdf)
Database File format (ODB)
Text Template (OTT)
Drawing (ODG)
Spreadsheet (XLSX)
Supports Image file formats such as: JPEG, BMP, EPS, MET, PBM, PNG, RAS, TIFF,
XPM, PCT, EMF, SVG etc.
---