PDF documents consist lots of text, images and graphics. And every now and then, we need to edit these objects to fit our PDF file. Once you understand how to edit graphic-based objects in PDF files, your life will be easier. With that in mind, let's find the best PDF graphic editors.
4 Best Tools to Edit Graphic-Based Objects in PDF
1. PDFelement
Gone are the days when Adobe Acrobat was the only tool you could use to edit graphics in PDFs. Nowadays, there are better and more suitable editors than Adobe. The best tool is PDFelement.
PDFelement is a do-everything PDF solution you absolutely must have in your arsenal. With it, working with PDF files is much easier and seamless.
One of the main features is the smart editing tools. In terms of graphic objects, PDFelement 6 Pro lets you crop, rotate, and mirror graphic-based objects. And with OCR technology, you can make the entire PDF file editable and searchable.
Not only it allows you to edit objects in PDF, PDFelement 6 Pro allows you to edit text as well. You can change the font, style, and size of the text, and much more.
To make your PDF files looking more professional, PDFelement 6 Pro is armed with the best and most advanced annotation tools like highlighting text, adding comments, and more.
And as a do-it all PDF graphic editor, the tool also helps you create PDF documents from scratch, or convert other files into PDF files. Last, but not least, you can protect your files with encryption, or add a digital signature to them.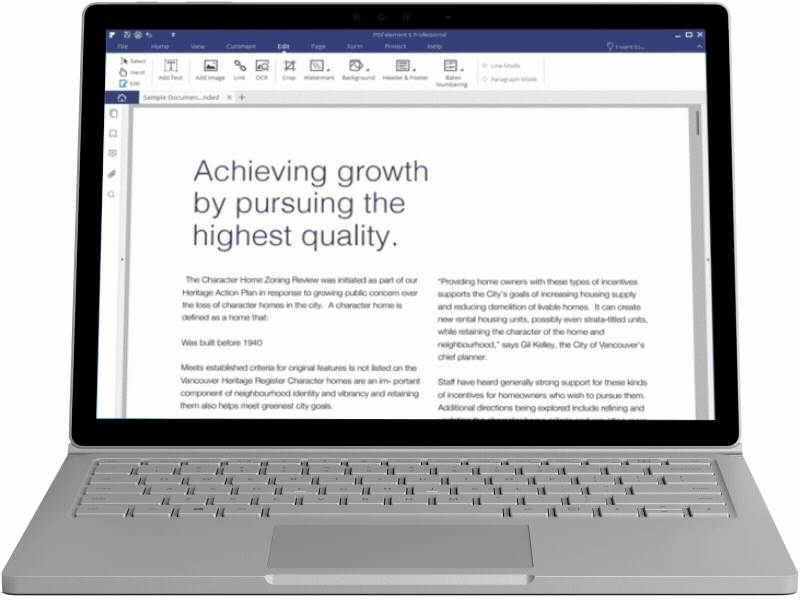 How to Edit Graphic-Based Objects in PDF
PDF documents are nowadays one of the most widely used files. They are the safest way of sending documents between different users and devices. The problem is operating systems do not have a good native PDF graphic editor that can help with editing graphic-based objects in PDF. But as mentioned previously, there is a hassle-free way for editing graphics in PDF. Here is a step by step guide.
Step 1. Enter into "Edit" Status
With PDFelement installed, open the PDF file in which you want to edit the graphic-based objects. Go to click the "Edit" icon on the top left and all the areas will be editable.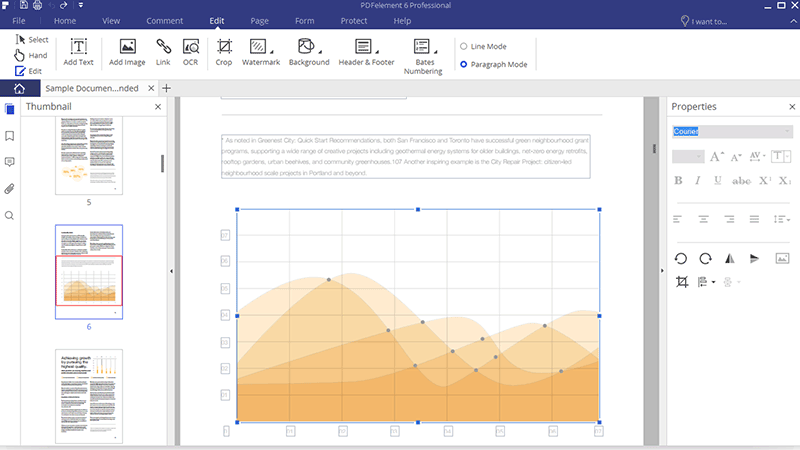 Step 2. How to Mirror Graphic-Based Objects
Just select the image of an object, or the object-based graphics you want to mirror, right click the object to click "Overturn Horizontal" or "Overturn Vertical" to mirror your object.
If you choose "Overturn Horizontal", all the elements will be overturned horizontally. If you choose "Overturn Vertical", all the elements in the objects will be overturned vertically.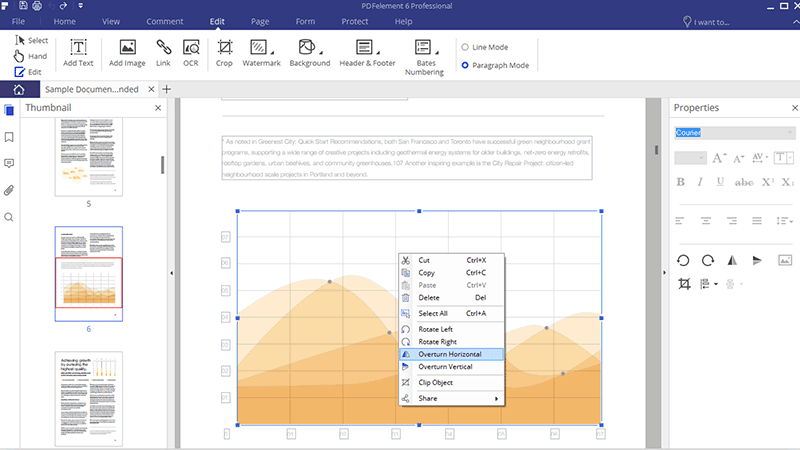 Step 3. How to Rotate Graphic-Based Objects
When you want to rotate an object, you can turn it around a fixed point you designate. That is the object's center point. If you want, you can even rotate multiple objects at once, and they will all rotate around a single reflection point, which is the center point of the selection. You can also rotate them individually.
To rotate a graphic-based object, select the object, right click and then select "Rotate Left" or "Rotate Right". Or click the "Rotate Left" or "Rotate Right" icons on the right toolbar.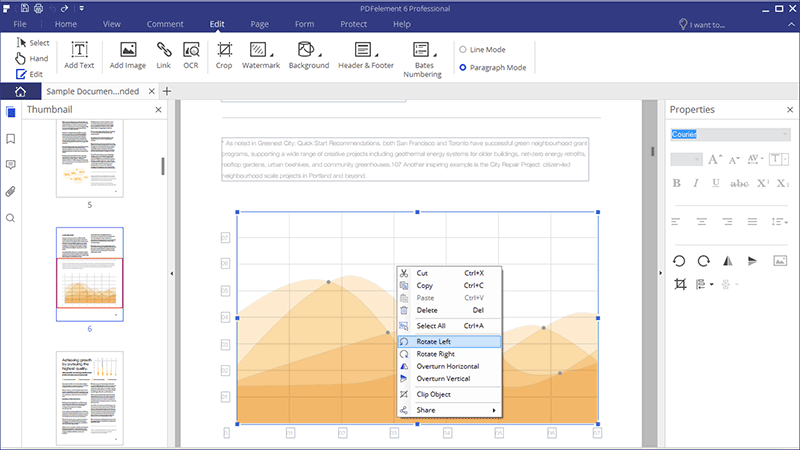 Step 4. How to Crop Graphic-Based Objects
You can also crop graphic-based objects. Select an object you want to crop, right click the object and select "Clip Object". Or click the "Clip Object" icon to on the right toolbar, and place the mouse cursor on the edge of the blue box to drag will allow you to crop the image.
Notice: if you want to change the cropping, just click "Clip Object" again and drag to restore the image and crop as you like.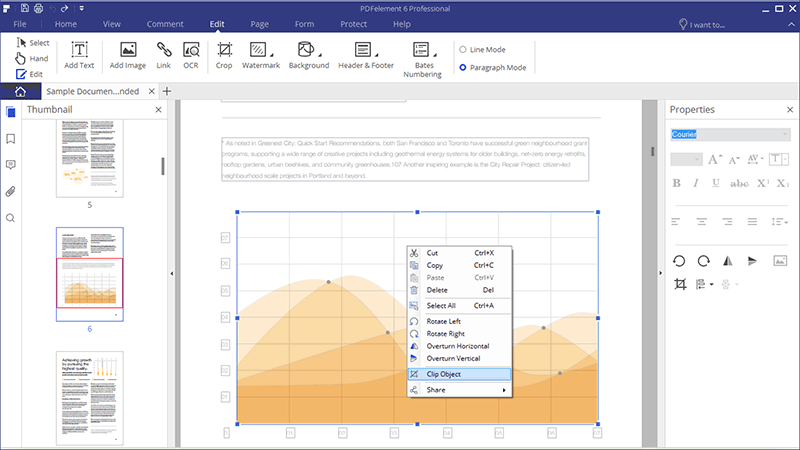 ---
2. Foxit Phantom PDF
Similar as PDFelement, Foxit Phantom PDF is a complete PDF tool that can handle multiple languages. With a familiar interface, Foxit has the basic, but also some of the more advanced features as well. You can handle multiple file types and convert them to PDF and vice versa. The multilingual capabilities make Foxit a great option for international business.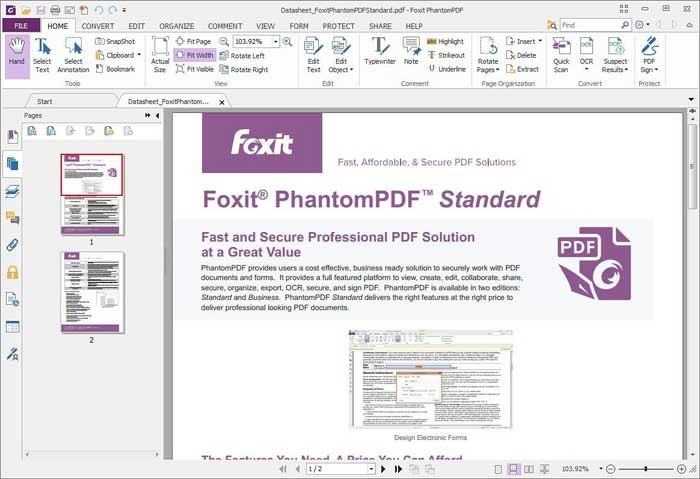 Pros:
Integration with multimedia files
More versatile than similar Adobe products
Almost never crashes
Cons:
A bit crowded interface
Requires a learning curve for some of the editing features as they are difficult to figure out
The style of the interface is outdated compared to modern PDF editors
---
3. Nitro Pro
Nitro is designed for business of all sizes. There are multiple features, with the main focus on tools for creating and distributing PDF documents. The layout and toolbars are patterned after the latest version of Microsoft office, offering a familiar interface for basic users.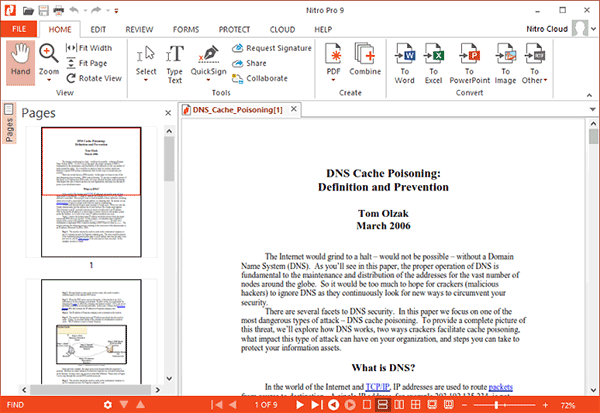 Pros:
The software is fully integrated with Microsoft Office
Easy to learn how to use the program
Low cost for a nearly full-featured PDF editor
Cons:
OCR technology crashes when used for large documents
Editing is a bit tricky and challenging, especially when you want to move the cursor where you want
You have to uninstall old version, and then install a new with new serial number. You cannot update existing versions
---
4. Nuance Power PDF
Called by many the "affordable Acrobat" Nuance offers a power-rich PDF graphic editor. You have all the tools for creation and editing of documents. Similar as other PDF products, Nuance has adopted the familiar ribbon interface by Microsoft office.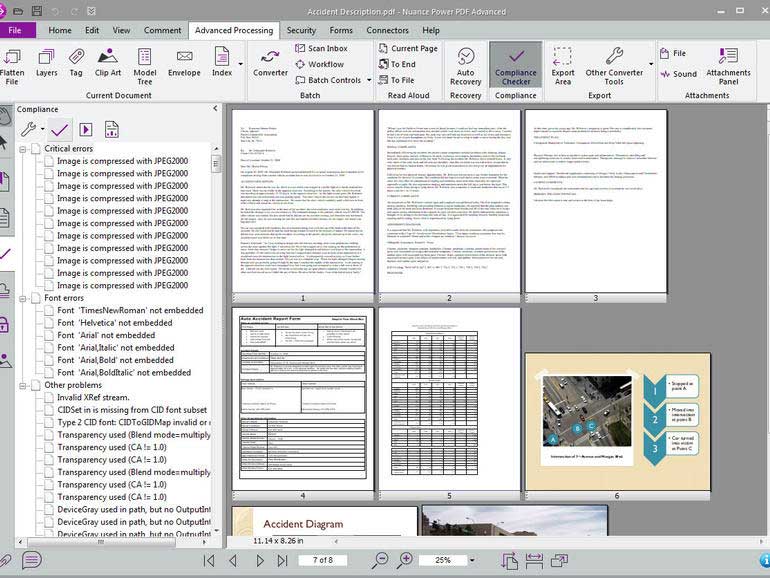 Pros:
Nearly all of the features of Adobe for one third of the price
Even basic users can easily figure out the basic daily functions with just one-click
Unlimited options to modify PDF documents
Cons:
Conversion tool does not work as well as it should
Not many annotation options, mainly commenting tools
Limited vertical work area
---
Why to Choose PDFelement