PDFPen is one of the most powerful PDF editors built for Mac operating system. With all the great features offered in PDFPenPro, it is natural that you may be looking for a PDFpen in the case of Windows devices. As a matter of fact, there is a fair share of the population using Windows, and yet, there is no version of PDFPenPro for Windows. Luckily, there are some great alternatives you can go for and this article takes you through some of the tools you should try.
Top 5 PDFpen for Windows Alternatives
i. PDFelement for Windows
PDFelement is software that seeks to transform the way in which PDF Files are used, edited, converted and shared with other editing platforms. It is no doubt that this software is the best PDFpenPro for Windows alternative.
It comes with a setup wizard plus other support options which improve its ease of use. It is supported on Windows, Mac, iOS and Android platforms.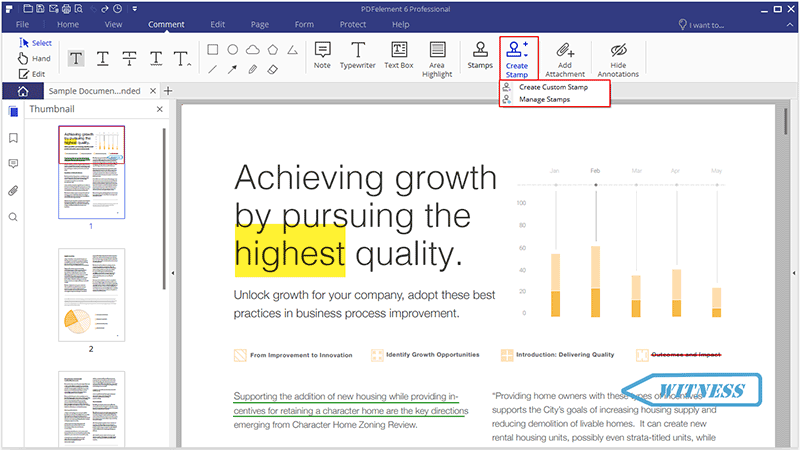 Features:
Edit PDF files with easy and smart tools, smoothly like you are typing on a Word processor.
Annotate PDF with highlight, stamps, comments, free drawing etc.
Protect PDF with password and permissions.
Sign PDF with digital signature.
Create fillable PDF from fields and also fill PDF forms easily.
Pros:
It offers a clean interface which accrues the benefit of numerous support options.
For first time users or those who are not so acquainted with the processes of editing or changing PDF files, this software comes as one of the easiest to use.
Even though it is ideal for first-time users, it also presents the possibility of being versatile for the advanced users.
---
ii. Adobe Acrobat Pro DC
This PDFpen for Windows alternative can be described as the ultimate solution for all PDF editing tools. It has always led the industry, with other competitor PDF editor software always coming in after the popular Adobe tool. In the market, Adobe Acrobat Pro DC is priced at $14 per month. This PDFpenPro for Windows alternative comes with the a cool interface that is touch enabled for the case of touchscreen devices. It also has a new online cloud service for its documents. The online cloud service allows a user to access all of his or her files on both mobile and computer applications.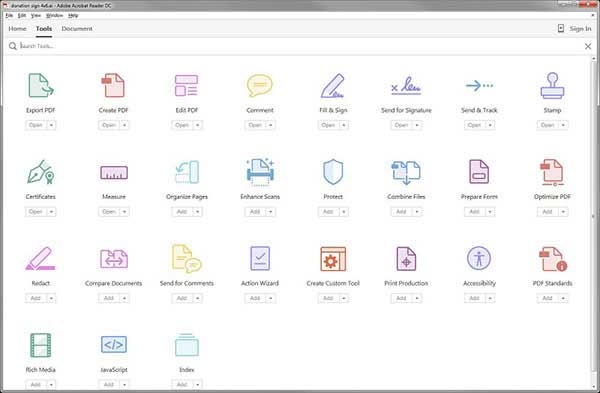 Pros:
The software comes with an efficient and easy to use interface.
The latest version has great improvements in terms of OCR and text editing.
There is the additional document clouding which is characterized with a built-in PDF signing plus routing.
Cons:
The OCR corrections feature does not have an undo function.
The purchase plans and subscriptions offered by the company are somehow high to many users.
---
iii. ABBY FineReader
ABBY FineReader is an Optical Character Recognition (OCR) software with conversion capabilities and provides the user with unmatched text recognition features. This PDFpenPro for Windows alternative virtually eliminates the process of retyping and formatting of documents. The software is priced at €199, €299 and €499 for its standard, corporate and enterprise versions respectively. The beauty is that ABBY FineReader efficiently works on all the versions of Windows Operating Systems (OS).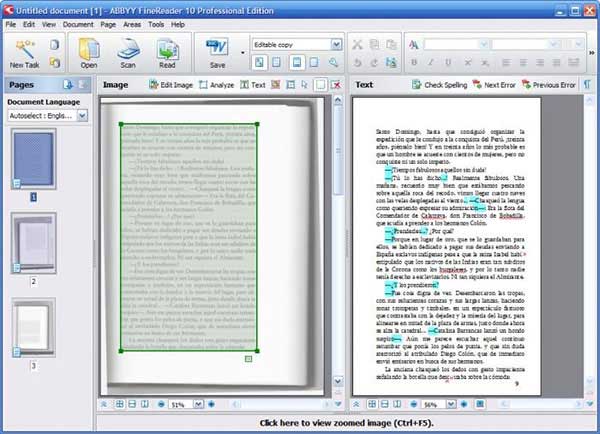 Pros:
It has the features of intuitive use and one-click automated tasks which help one to carry out more tasks in fewer steps.
It supports up to 190 languages based on text recognition.
The software tools have great precision levels.
It possesses a verification tool which serves as a great boost as it carries out comparisons between the original text and OCR in order to rectify the texts.
Cons:
Does not support the background colors and borders of tables if they are saved in either excel or word formats.
Searchable PDF works only if the document was saved from OCR Editor.
---
iv. Nitro Pro
This PDFpenPro for Windows alternative gives a user everything he or she might need in order to create, convert, edit, sign and share PDF files that are graded as industry-standard. One of its greatest features is its simplicity, intuitive UI, and straightforwardness. It allows one to use his or her ways and yet work more productively. In the markets, the product is priced at $159.99 for a single user license. The PDFpen for Windows alternative is supported on 64 bit Windows 10, 8 and 7. Nitro Pro is mostly supported on Windows Operating Systems.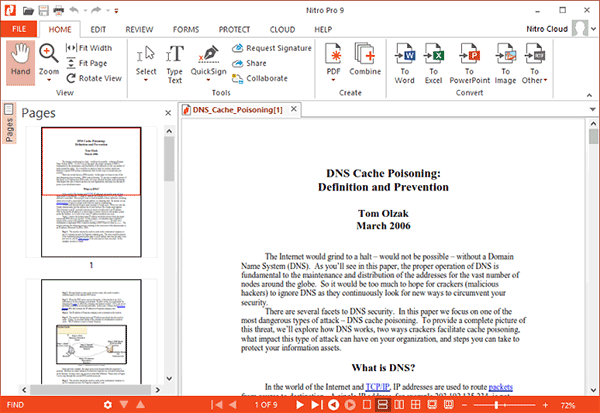 Pros:
It is pretty easy to convert or create PDF files from word and vice versa.
Easy to combine multiple files into a single PDF file.
Cons:
Some PDF files with the newest formatting from Adobe do not open properly.
Navigating the cursor can be little cumbersome but it should be fixed in newer versions
---
v. PDFill PDF Editor
This PDFpenPro for Windows alternative can be accorded the description of a full-featured PDF editor, providing features similar to Adobe, but approximately half the price. Its features include the conversion of PDF to files and vice versa. This is also coupled with the characteristics of being able to add headers and footers onto the PDF file plus the conversion of postscripts to PDF. PDFill PDF Editor is priced at $19.99, for its Pro version. Similar to Nitro Pro, it works best on Windows platforms.
Great user interface.
Allows for the conversion of PostScript to PDF.
Can convert PDF to images and vice versa
Cons:
The application is short of features which are mostly provided by specific tools.
---
Why to Choose PDFelement