Companies and even government agencies sometimes fail to do proper redaction leading to the leakage of confidential or rather top secret information. Redaction is, however, a very easy task and is different from "Hiding". Redaction software is a program used to permanently remove any visible texts and images from a document. In this article, we list some top 10 PDF redact software that you can use to redact your PDF.
Choose the Best PDF Redaction Tool
1. PDFelement
At the top of the list is PDFelement. PDF redaction is possible with this program, as it allows you to remove particular information that you do not want to be featured in your document. This software comes with professional tools that will allow you to edit, redact, combine, transform, and organize your PDF documents.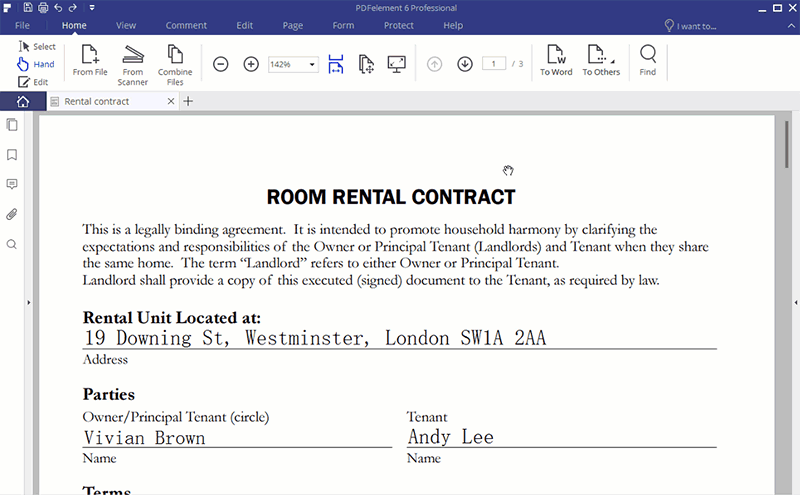 With this redaction software, you can easily redact every element on your PDF document. Some of the editing features include the ability to annotate, insert and replace, spilt and merge, add a digital signature, and much more. You can also add a password to your PDF document in order to prevent any unauthorized access or convert your PDF other popular file formats such as Excel, MS-Word, PowerPoint, Images, HTML EPUB, Images (GIF, BMP, JPEG, TIFF and PNG).
---
2. Intradyn
Intradyn is an email archiving company that stores several years of emails and makes files or emails unalterable. They protect sensitive information by using redaction methods, while allowing access to its users. Redacting files is a service they offer and though it is available to everyone, including small accounts, it is most beneficial to those with bulk data that needs a lot of protection. Think of it as a virtual filing cabinet that stores files and emails with high security features.

---
3. RapidRedact
RapidRedact tool is designed specifically to redact documents, which not only redacts PDFs but also MS-Word documents, Excel and Outlook. As you redact files you will be able to have real time view the redaction process.
It is user-friendly software that allows you to OCR scanned files, images before redacting them. It is compatible with Windows XP, Vista, 7, 8, and 10 that are of 32 and 64 bit.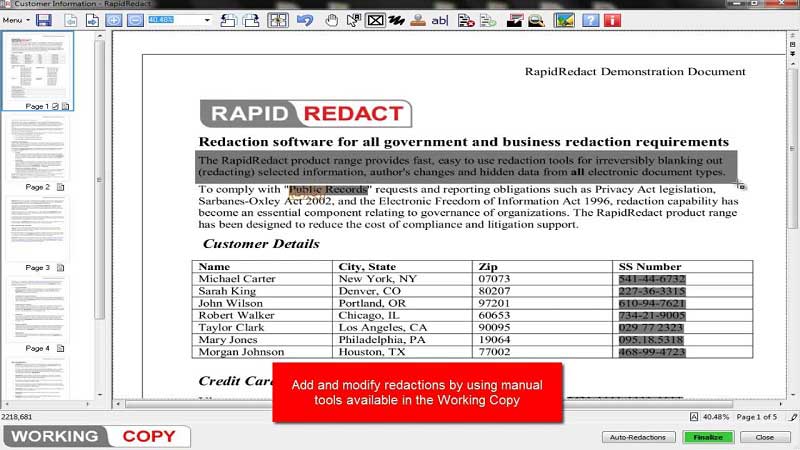 ---
4. Nitro Pro 10
Nitro Pro is undeniably the most flexible PDF redaction software. You can easily remove any confidential information from your documents. It is equipped with brilliant editing tools that will allow you to create, edit and share your PDF documents. It also has the ability to convert PDF files to Excel, Word, PowerPoint and vice versa.
Nitro Pro 10 has a user-friendly interface that is straightforward and requires no technical know-how. If you are looking to try out this software, you will get a two-week free trial. Though relatively expensive at about $160, the program is complete and will not disappoint you.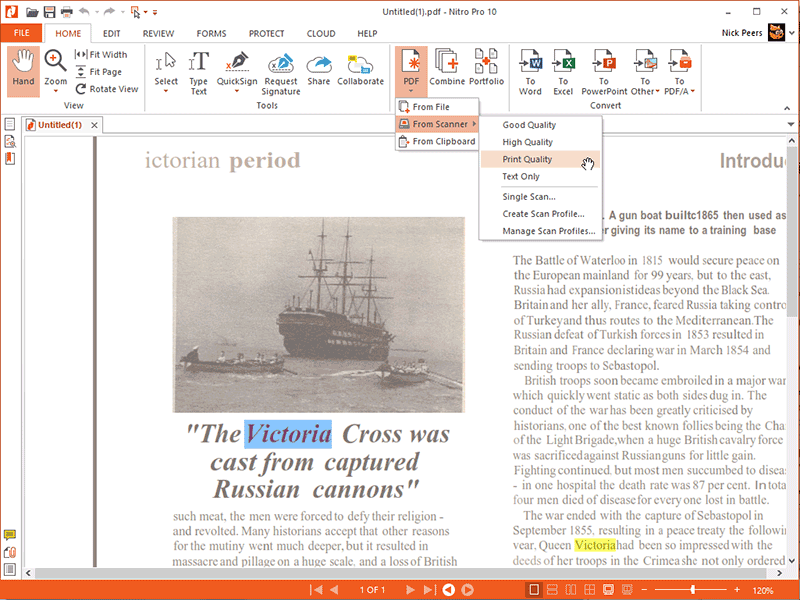 ---
5. Adobe® Acrobat® Pro
If you are looking for a program that you can redact, create, sign, and share PDF files easily and faster, then Adobe® Acrobat® Pro is a great choice for you. This program helps you black out texts and images in a PDF to hide sensitive information.
In addition to redaction, it allows you to create PDF files from scratch and convert PDF to Word, Excel, and PowerPoint etc. You can also access all the documents that you had synced from any device. The program is available for both Mac OS X and Windows.
Unfortunately, Adobe will stop supporting Acrobat XI since October 15, 2017. This will cause security problems of your file and data, due to lack of latest security updates. So it's time for you to find out the best alternatives to Adobe Acrobat.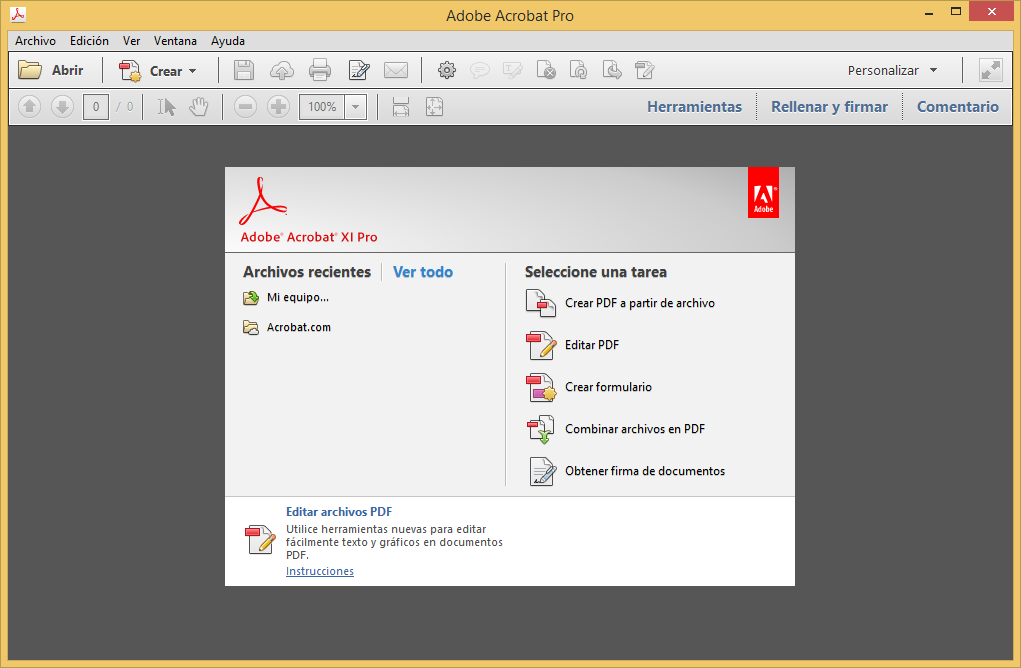 ---
6. PDFzorro.com
PDFzorror.com is a web-based PDF editor that you can use to redact your PDF to remove any sensitive information from your document. This online free redacting PDF program is very fast, easy and free to use. It also allows you to fill forms, highlight text, white out and even add a personal signature. Once you have completed editing your file, you delete your PDF files from their cloud. The file cannot be retrieved, so your information is secure.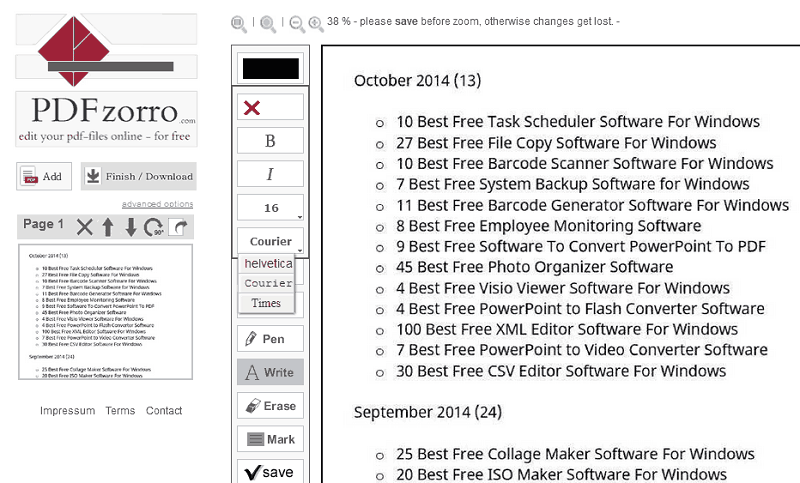 ---
7. PDFfiller.com
PDFfiller is another brilliant online redact software that to upload you PDF document and edit it completely. You can also use it to redact your PDF documents, add a signature and share your PDF files. This website also supports other documents formats like Word, PowerPoint, Excel, Plain Texts and Rich Texts.
---
8. PDFescape
PDFescape is smart cloud-based and free PDF editor. It is among the best online PDF redaction tools. It comes with a Google chrome extension that will let you open automatically any PDF file that you get online in PDFescape. With this online service, you can redact your documents, edit your PDF, fill out PDF forms, rearrange pages, remove pages completely from a file, add hyperlinks, and much more.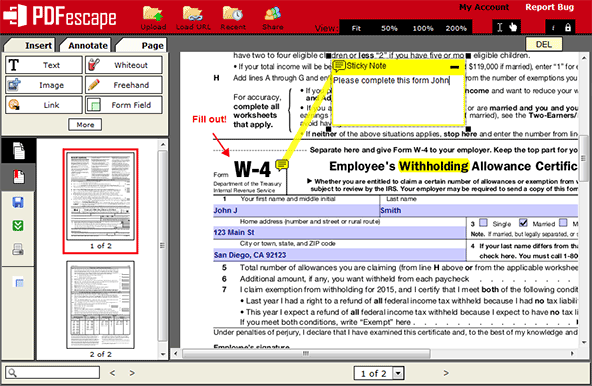 ---
9. PDF Buddy
If there is any private and confidential information that you wish to remove, PDF Buddy will allow you to easily redact them from your PDF file. It is well known as the most powerful PDF redaction as well as editor. You can also add text, signatures, annotations, and images to your PDF document. If you wish to share any PDF for, this site allows you to create shareable links that will allow the recipients to easily fill the forms.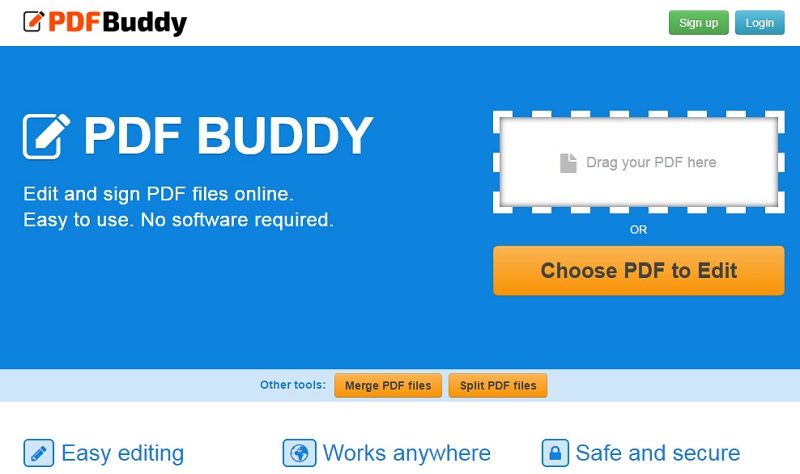 ---
10. PDF Studio Pro
PDF Studio Pro is built with redaction feature. It can redact images, texts and also shapes. This software also allows you to edit texts and images on your PDF file. You can crop, rotate or resize images and objects. Moreover, PDF Studio Pro lets you add security to your PDF files. To add on, it can also create PDFs, convert and fill out PDF forms.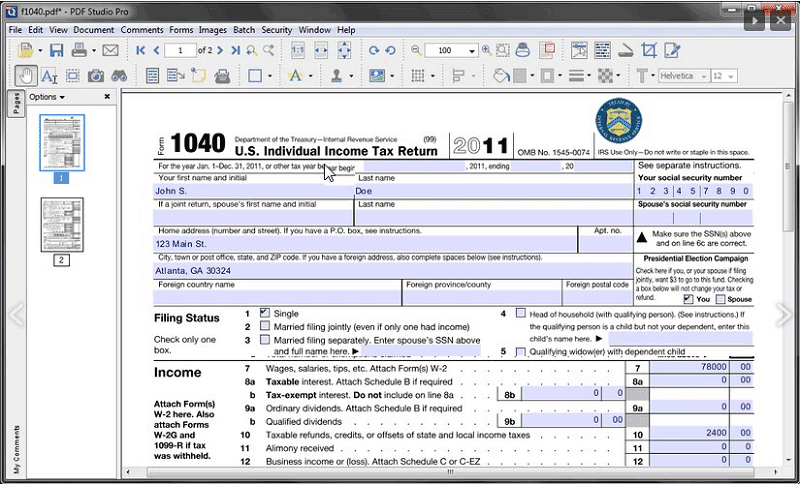 ---
Limitation of Free and Online Redaction Tools
Free and online PDF redaction tools do not lack their limitations. One disadvantage of online and free redaction tools is the amount of space available. Most of these tools provide a very little space for uploading your files? The tools also lack a number of important and advanced PDF features that the premium tools contain. This means that you will not access some other features that you might want to use while editing your file.
---