Large files sometimes take a long time to download or open when you need them too. To make matters worse, if it has images, then the complexity of how it has been written can make it entirely impossible to open. When you optimize your PDF document you enable easy opening, uploading and downloading of the document. This article will give you easy steps on how to optimize PDF with the best PDF optimizer - PDFelement.
While there are many tools that offer optimizing solutions, not all of them necessarily offer you the best results. That is why you need to consider using PDFelement your only PDF editing tool. This is because apart from offering you other PDF editing platforms, it is the best tool to use when optimizing your PDF. The image quality of your document will not be compromised, neither do you risk getting your file hacked into as you do not have to work on it online.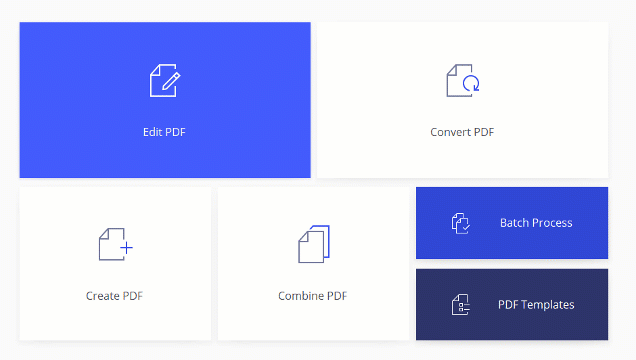 Some of its other features include:
Various editing and annotating tools let you freely make changes or comment on your PDF document;
Powerful converts gives you the possibility of repurposing your document.
By use of the OCR tool, you are able to convert documents that were previously scanned into documents you can edit.
Password protection can help you protect unapproved viewing, modifying and printing.
You can add both text and image watermarks to your document to enhance document ownership and control.
You can merge or split PDF files to manage and organize your PDF in a better way.
---
How to Optimize PDF
Step 1. Import the PDF You Want to Optimize
Open your PDFelement and click the "Open File" button to upload the target PDF. For Mac users, you can import your PDF by clicking the "Open File" button.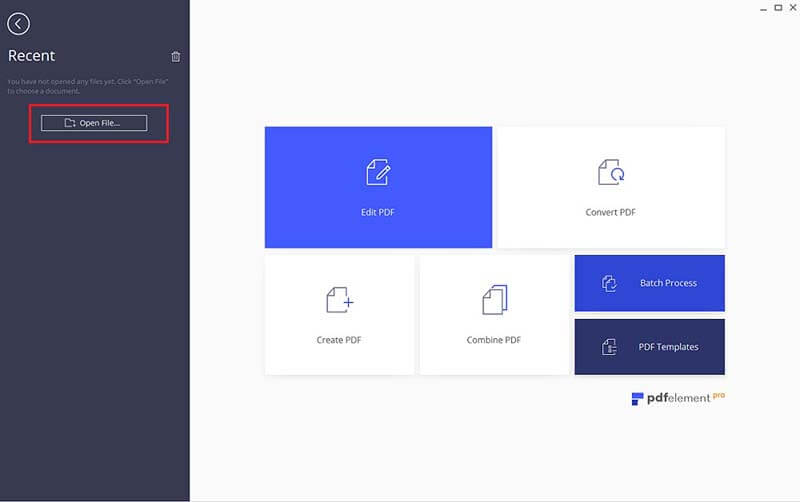 Step 2. Create an Optimized PDF
When the file is fully loaded, you then need to click on "File" and select the "Optimize" button. A window will appear with the following choices: Web ready (smaller size); Office ready (medium size); Print ready (larger size); Custom. Choose the option that best suits your current need. For custom compression another window will appear requesting you to specify the quality and size you wish to optimize your document into. If you are satisfied by the adjustment you have made, click "Optimize".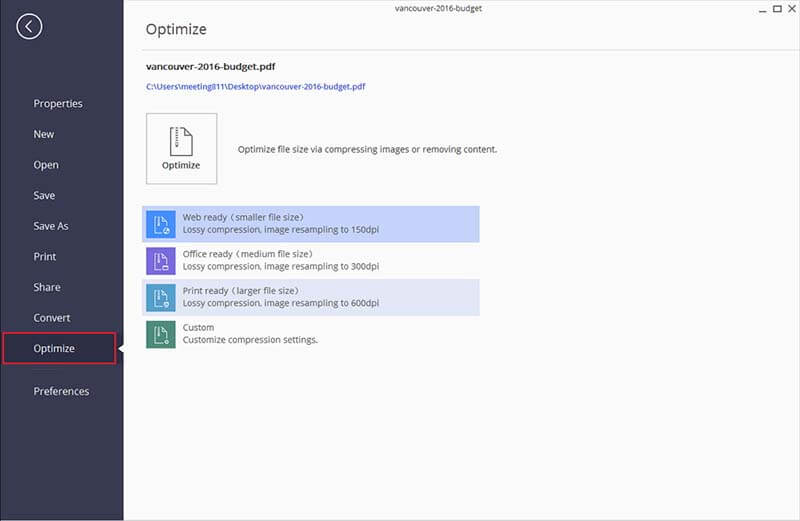 ---
Other Free PDF Optimizer Online
Online PDF size reducer are tools you use from the internet to optimize PDF file online free. List are 3 of the ones you will most likely encounter as you search the internet.
1. PDF-Online.com
This online optimizer optimizes your document online. To optimize your document all you need to do is browse through your files as prompted, or to drag it to the space provided. Then following a few prompts you are able to optimize your document. However, note that while you optimize you will have limited features and must pay to access all the features available for your PDF editing needs. You also must register with the site to start using their services.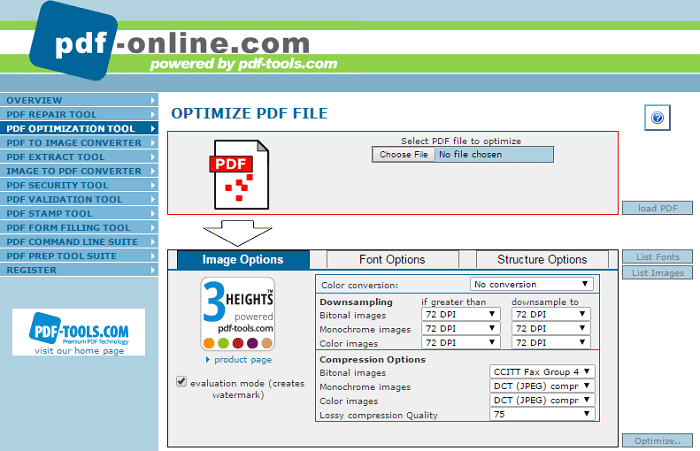 ---
2. PDFResizer.com
This is another optimizing site. For you to effectively use their services, you must ensure that your combined PDF files do not exceed 60mbs. However, you can batch process. Which essentially means you can optimize many files at a go (up to 50 files at a go). In-case you want to resize to even smaller sizes prepare to lose the quality of images on your document. The smaller the file size you want, the less clarity you will get on your document.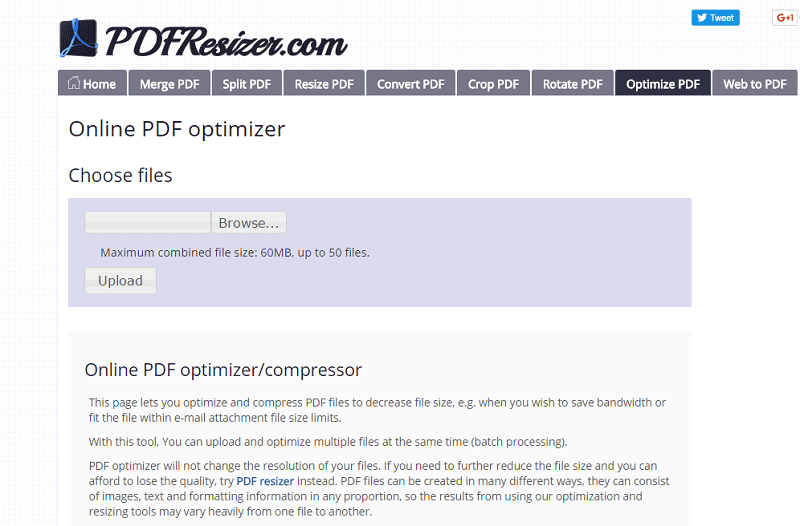 ---
3. Small PDF.com
As with the others, this site also offers the services of optimizing your document. However you will have to have Acrobat Pro Dc to work with it. Also note that you may lose a lot of things from your document like thumbnails, comments, highlights among others. This is because as it optimizes, it discards a lot of the things that are on document in order to make it smaller.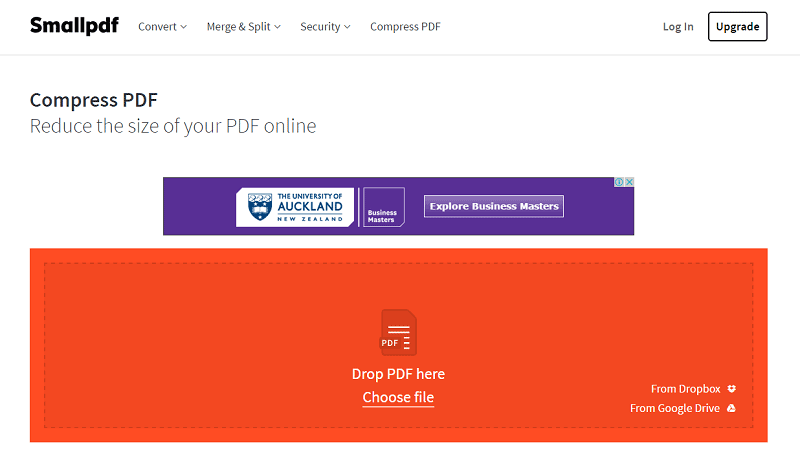 ---
Limitations of Free Online PDF Optimizer
Online optimization may not be considered to be the ideal route to use when optimizing your tools because:
While some say they are free, you will realize some features may be missing until you buy them. This is not ideal if the service offered is supposedly free.
Most of them require you to register and you have to keep logging in when you are optimizing or using online tools.
You may encounter problems trying to understand exactly what it is you are required to do. This is because some of the processes are so complex that you may need to attend a lecture to understand how to optimize your document.
Most people are afraid of working online with sensitive data. Online optimization does not give you 100% assurance that your file is safe. There is a real safety data concern that cannot be ignored.
There is also the question of the amount of data you can process online and the quality of the output at the end of the day.
You will need an internet connection.