Best PDF Cutter to Cut PDF Files with Accuracy
There are numerous PDF cutting tools available online. You can download a PDF cutter or choose an appropriate PDF software like PDFelement to cut your PDF files, as well as perform other PDF editing functions. This article will describe some of the PDF cutting tools available that let you cut PDF online, including PDFelement.
Methods to Cut PDF Files
Step 1: Launch the Program
Launch PDFelement and open the PDF document you want to cut with PDFelement by clicking the "Open File" button.
Step 2: Navigate to the Page Menu
Go to the "Page" Menu and click on the "Split" button to access the split settings. You can select options as required to cut your PDF. You can cut by page or by bookmark.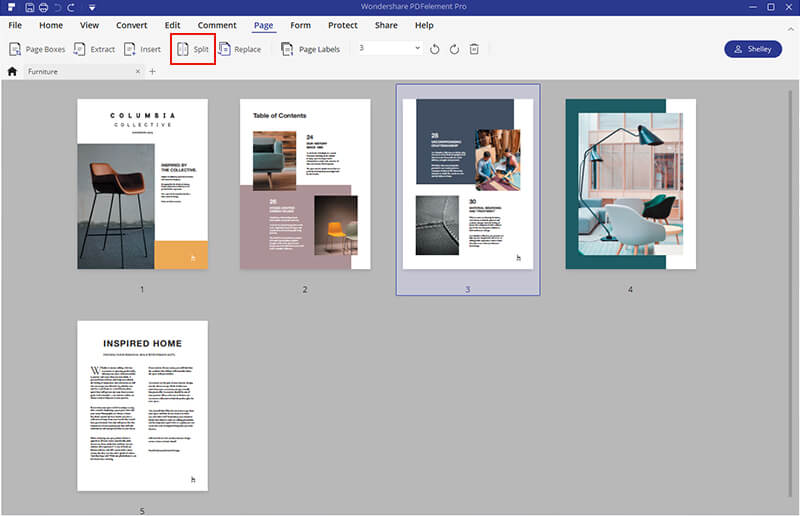 Step 3: Save the Output File
Choose an output folder and save your PDF file by clicking the "Browse" button. Click "OK" to finish the cutting process.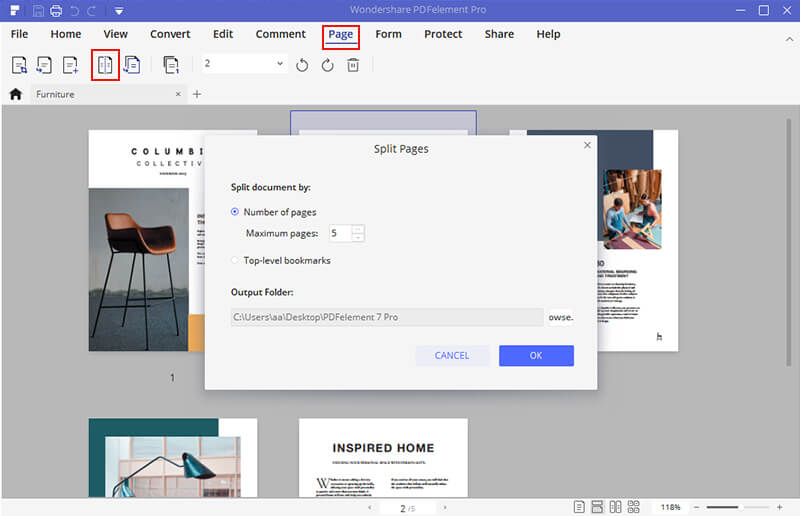 PDFelement is an all-in-one PDF editor that lets you can create, edit, merge and divide PDF files on Windows. With PDFelement, cutting a PDF document is simple and allows for a high degree of customization to your PDF document.
Key Features:
Compatible with both Windows and Mac operating system.
Capable of turning scanned PDFs into editable and searchable files with OCR.
Lets you edit PDF content and pages in multiple ways as needed.
Excellent password protection technology keeps your high-sensitive PDF documents secure.
---
Other Desktop PDF Cutters Online
1. PDF Workshop
PDF Split or Merge from PDF Workshop is a completely free program you can use to cut or merge your PDF files. PDF Split or Merge is designed for beginners. The user interface is very basic and it does not include any additional functions to edit PDF files. There are different alternatives for cutting PDF files using this program.
Pros:
There are only four steps to cut a PDF file.
You can cut or merge PDF files for free in just a few seconds.
Cons:
Plain user interface.
Limited PDF editing functions available.
---
2. Infix PDF Editor
This program is an efficient PDF cutting tool. The software is supported on all the latest operating systems. You can easily cut protected PDF files and perform many other related functions. The trial version includes full capabilities, but can only be used for a short period of time.
Pros:
A large PDF file can be separated in to equally sized files, or separated by providing page numbers.
The user interface is very simple.
Cons:
A watermark is added to the PDF pages if you use the trial version.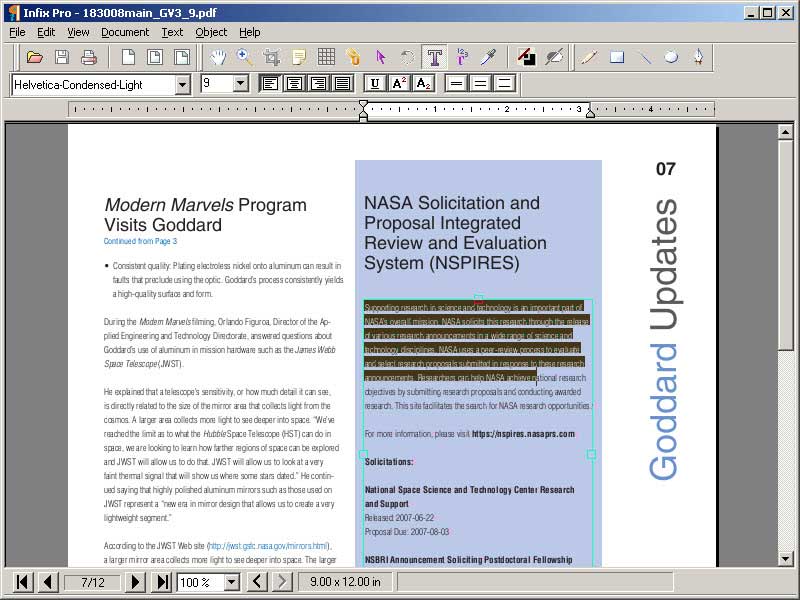 ---
3. Junko
Junko PDF splitter is a free PDF cutter tool that lets you split PDF files into small individual PDF files. It also has the added function to merge PDF files. Just open the PDF file and select the pages you want to cut from the original PDF file.
Pros:
The layout of this PDF splitter is user friendly and it has a tool bar for additional customization.
It supports the latest operating systems and provides frequent updates.
It is completely free to use.
Cons:
The user interface could be updated.
It sometimes crashes when dealing with large PDF files.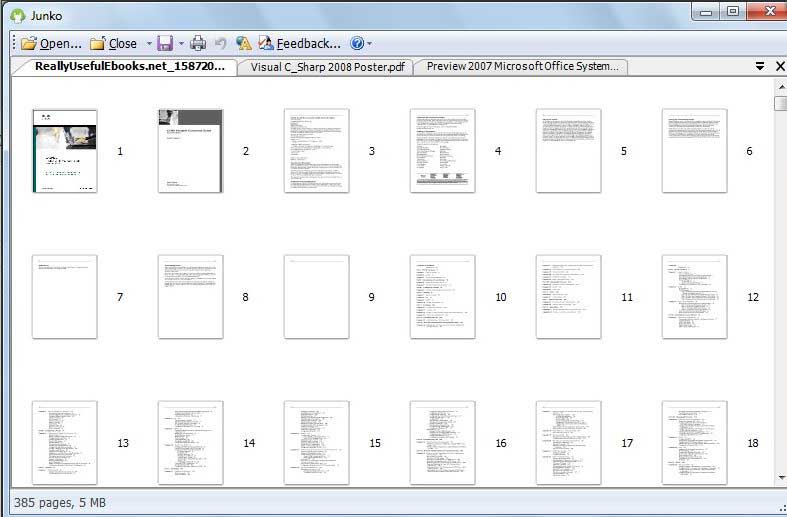 ---
4. Kernel for PDF Split and Merge
Kernel for PDF Split & Merge is a comprehensive tool that can cut and merge PDF files as per user requirement. It helps PDF users in organizing their PDF files more efficiently. You can cut your large PDF files using this program. The program offers a trial version, but you will need to purchase the paid version of this program after a period of time.
Pros:
A trial version is available.
There are many different options for cutting a PDF file.
Cons:
The trial version is only available for a limited time.
It is a bit expensive to purchase the full-featured software.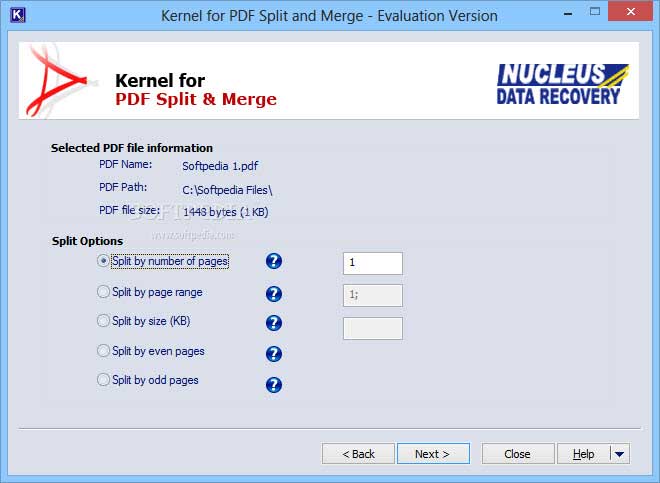 ---
Online PDF Cutting Tools
1. PDFaid
PDFaid is an online PDF cutter tool that can cut one PDF file into multiple smaller PDF files. You can upload the PDF file you want to cut and select options to cut the pages in the file. After uploading PDF files, you can press the extract page function to generate the output file.
Pros:
Easy and free to use.
The PDF files uploaded are deleted after a certain period of time.
Cons:
This online PDF cutter tool does not support any file size higher than 20 MB.
The website contains many ads which might be annoying to users.
---
2. Cool Utils Online PDF Splitter
This is a free PDF cutter tool that lets you cut PDF files easily. This online PDF cutter also offers services like merging PDF files, and allows the users to cut PDF files after uploading them.
Pros:
It is a free program to use
Cons:
It does not have a drag and drop option to open your PDF file.
It does not support uploads from Google drive or Dropbox.
The user interface is poor.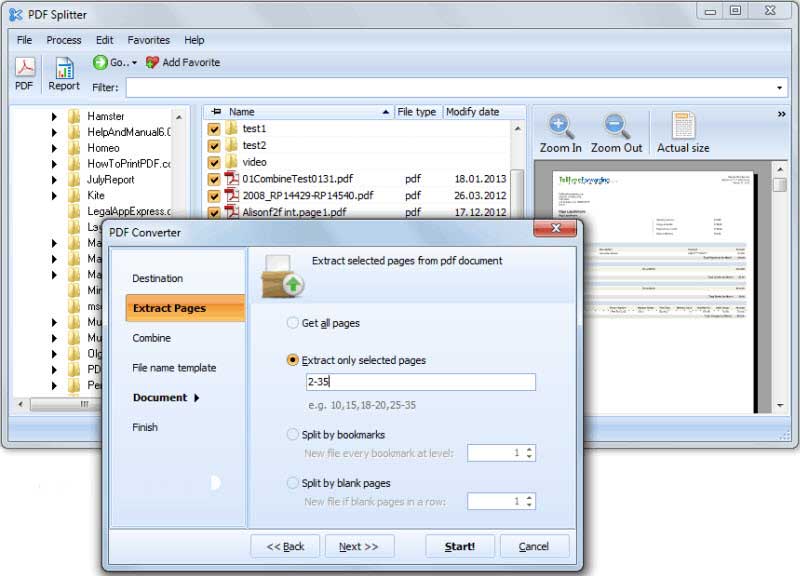 3. i2pdf
i2pdf is a free online tool that has been designed to merge and cut PDFs. It also includes other PDF-related features such as conversion and creation tools.
Pros:
Free and easy to use.
The cutting process is quick and efficient.
Cons:
Does not support uploading from Google drive or Dropbox.
The website contains a lot of ads.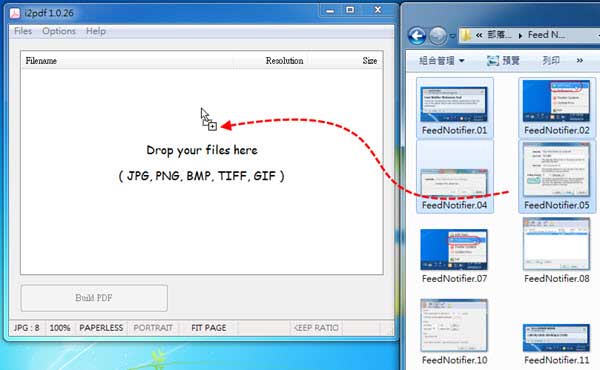 Free Download or Buy PDFelement right now!
Free Download or Buy PDFelement right now!
Buy PDFelement right now!
Buy PDFelement right now!
---