When you have PDFs in your Windows, you are able to view them with built-in applications such as Microsoft Edge. However, if you want to create, convert or edit your PDF thus you need a third party PDF app. This article lists the best PDF apps for Windows 10/8/7 that help you to be more productive.
Best App for PDF in Windows Machines
1. PDFelement
PDFelement is on top of the list. This product has an easy to use interface, which makes it interesting to view PDFs, edit texts, adjust pages, extract pages, comment, annotate, watermark and add links to PDFs.
PDFelement supports batch conversion of PDF files, batch removal of markups, and batch protection of files. It can also add bates numbering, headers, footers and sign PDFs, OCR PDFs, print PDFs and share PDF files. This PDF application also supports Window 10, 8, 7, XP and Vista.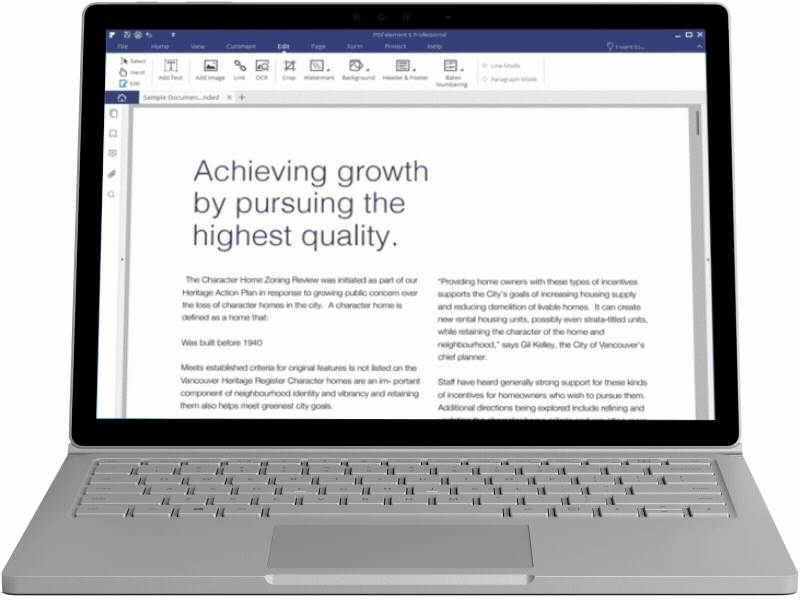 ---
2. Nitro Pro
A software that is compatible with Windows 10 is Nitro Pro software. This software is not only a PDF reader but also a PDF creator. It can create PDF files from any file format like MS Office formats to editable PDFs. Nitro PDF also converts PDF files to file formats like Excel, Images, Word, PowerPoint and other.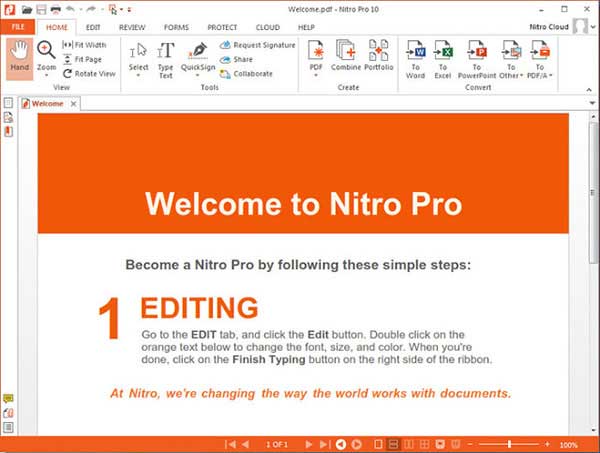 This Windows application also allows you to edit, review, modify pages, fill out PDFs forms, create PDFs forms and add texts to your PDF. Nitro PDF also supports Windows 8, 7, Vista and XP.
---
3. Foxit Reader
Foxit Reader is another PDF application that can be installed on Windows 10 other that Windows 7, 8, Vista and XP. This lightweight application allows you to view your PDF files effortlessly. It can also create PDF files from any file format. Foxit Reader is well designed to allow you secure your PDF files with passwords or restrictions.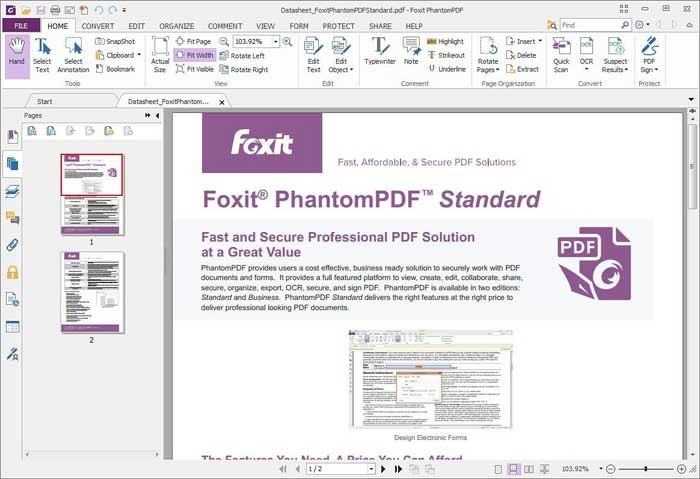 You can use Foxit Reader to fill out PDF forms, share PDF files, and modify pages as well as printing PDF files. It is a cross-platform software that supports Mac and Linux operating systems.
---
4. Adobe Acrobat DC
Adobe Systems offers a great PDF application for Windows 10 known as Adobe Acrobat DC. This application can edit PDFs, sign PDFs digitally, fill out PDF forms, create PDF files and convert existing PDF files seamlessly. Adobe Acrobat DC also has other functionalities that allow you to view, comment review and annotate PDF files.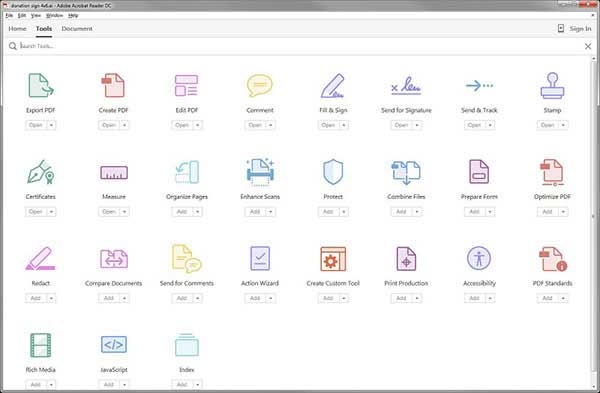 It also integrates well with emails and storages services thus making it possible to share your PDF files online. A distinct feature of Adobe Acrobat Dc is its ability to read PDFs aloud. It is also important to note that this application lets you scan your PDF files.
---
5. PDF-XChange Editor
PDF-XChange Editor is a product of Tracker Software Products. It is a reliable, fast and efficient application for Windows 10, 8, 7, Vista and XP. This PDF application allows you to view your PDF files and edit them where necessary. It is built with an OCR plugin that lets you scan image-based files and makes them editable.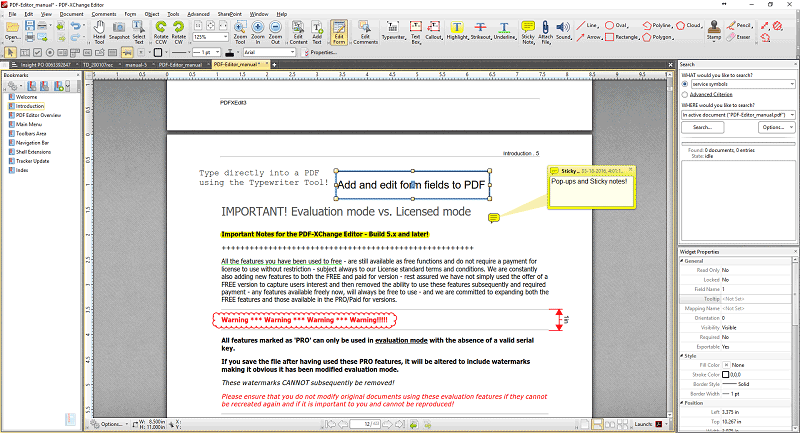 PDF-XChange Editor is useful when you want to mark up pages, comment on PDFs, add annotations, sign PDFs, create PDFs, and export pages on PDF and also when you want to share PDFs via emails. With the advanced version of this software, you can fill out PDF forms, create stamps and convert PDFs to any file format.
---
Tips: How to Edit PDF with the Best PDF Application
Here are the steps for how to edit PDF files with PDFelement 6 on your Windows computer:
Step 1. Upload the Document
Open PDFelement on your computer. Next, click on the "Open File" button at the home window. You can also open files by clicking on "File" then "Open" at the main menu. Select the appropriate PDF file and upload.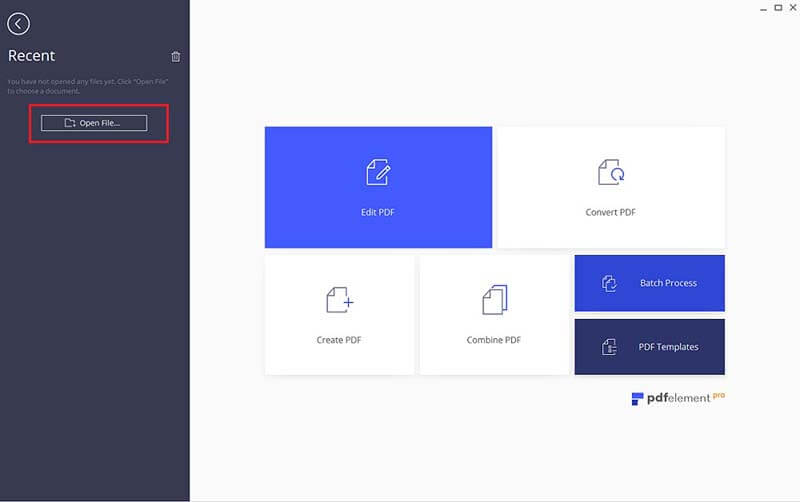 Step 2. Edit PDF File
The uploaded PDF file will then be displayed in a new Window. Now move to the top menu and click "Edit" button on the top left corner. Now move to texts filed and click on it. From there you are able to change texts, delete, and add texts.
To edit images, you can still use the "Edit" button or select the "Add Image" icon to add an image. You can then move to a location that you want to add or modify the image.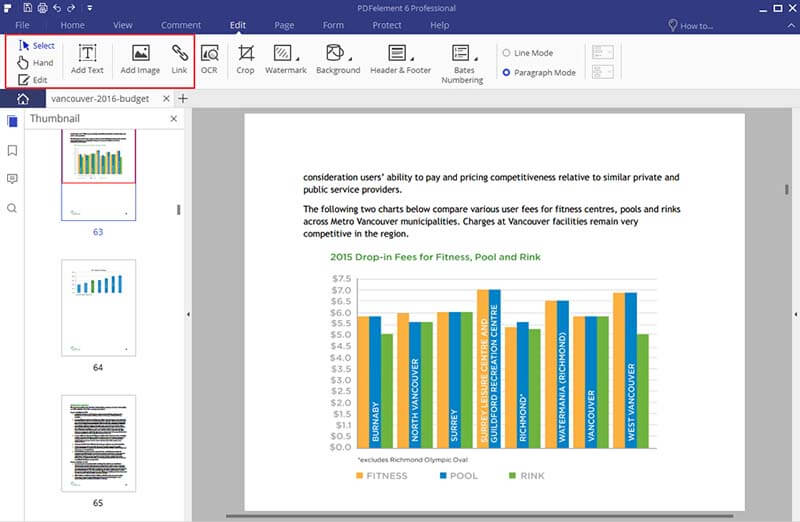 Step 3. Save PDF Files
Once you are done editing texts and images, you need to save changes that you have made. Go to "File" and click on the "Save" button. If you want to save to a new folder or if you want to rename it, click on the "Save As" option.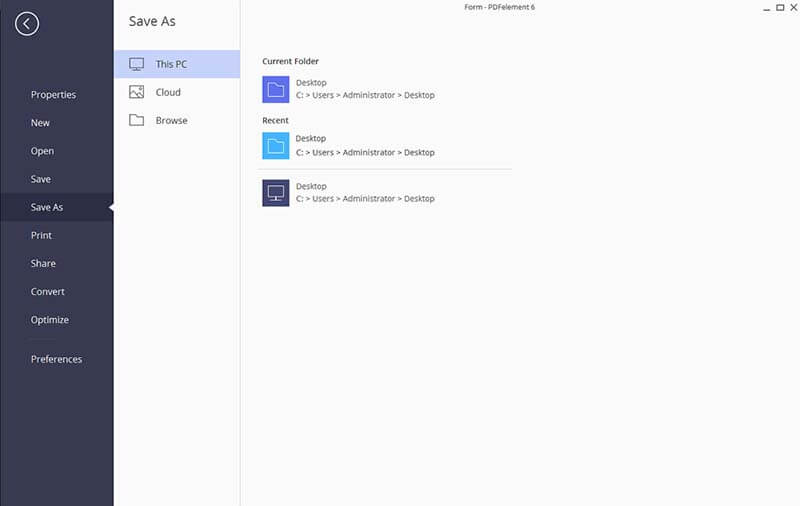 ---
Why to Choose PDFelement