My grandfather had a great collection of books - he used to read a lot and was known as a bookworm amongst his peers. With the advancement of technology, though, the ways of reading have changed. You can always buy in those hardcover versions to get the real feel of the books, but if you're on the move, wouldn't it be great to carry all the books you want in just one device?
Everyone, who uses Apple, knows that you get a vast collection of books on iBooks app. But, if you don't have your favorite book on it, you don't need to worry. You can add PDF to iBooks on a Mac system (including macOS 10.13 High Sierra) by PDFelement for Mac in this article.
Although you can directly import your PDF on iBook, you cannot edit it according to your need. PDFelement for Mac can be used to edit your PDF files. There are many options available to edit a PDF file. You can remove or edit texts and images as per your convenience. If it is an authorized document, you can add your digital signature to it. You can even protect you classified files with a password.
If you desire to store section of PDF in different files, you can divide it into different segments. You can even put your watermark on it for your exclusive content. You can merge different file formats like Word and Excel files to create a single PDF file. With so many options, you don't need to any further for other options. After you are done with editing, you can easily upload it on iBooks using this amazing tool.
---
How to Add PDF to iBooks
Step 1. Open PDF Document
Launch PDFelement for Mac on the Launchpad. Then open the PDF file by clicking the "Open File" button on the Howe Window or dragging and dropping it to the interface of the program.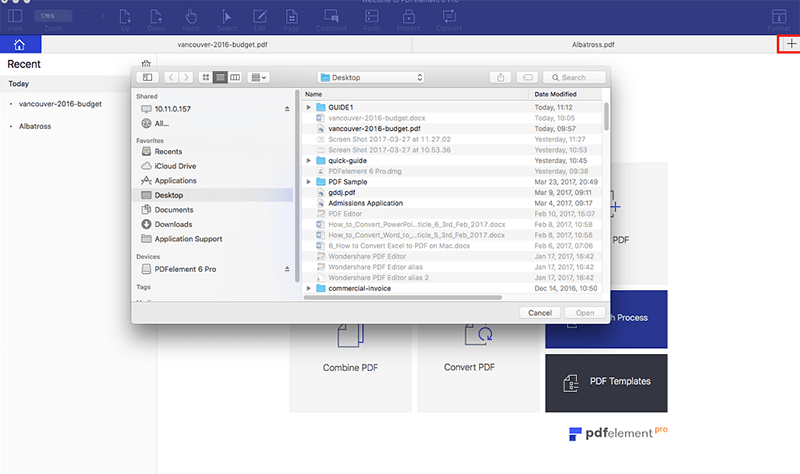 Step 2. Edit PDF File (Optional)
At this point, you can now edit the PDF before you add the file to iBooks and read. Click on the "Edit" tab on the menu bar and use the amazing editing tools under this tab to modify the text, images and links of the PDF file.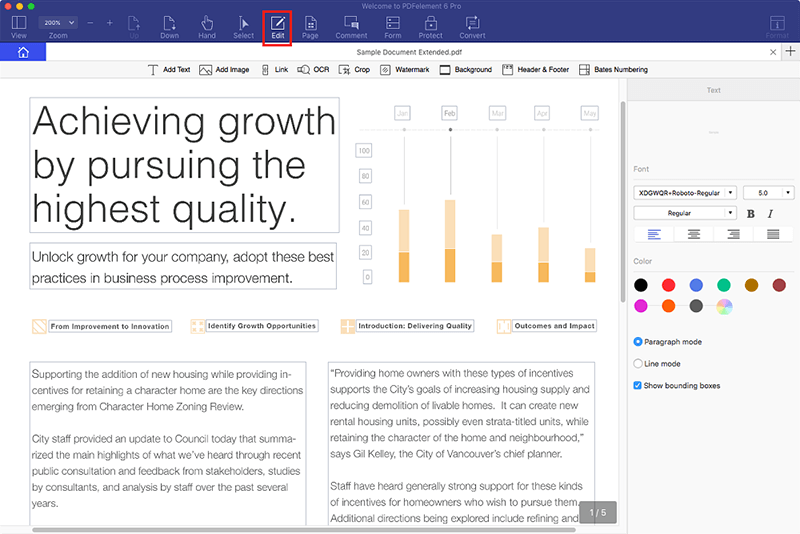 Step 3. Add PDF to iBooks
Now you have to add the PDF in iBooks. For this, go to "File" and select "Print". This will open a new window named "Print". Here, you have to click on the "PDF" option. In the drop down menu, click on "Add PDF to iBooks". Done! Your PDF is now being added to the iBooks. Open iBooks whenever you want to read the PDF file you just added.
In this way, you can convert PDF to iBooks or save PDF to iBooks.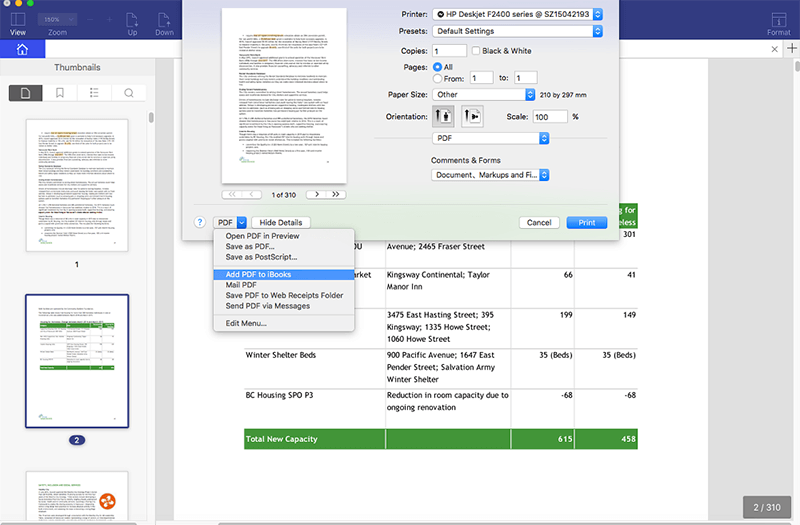 Step 4. Open PDF in iBooks
Now if you want to open your PDF file in iBooks, you just need to click on the "iBooks" icon on your screen. Your uploaded PDF is ready for you. Just open it and start reading.