You would find splitting PDF is crucial when you intend to re-organize your PDF documents on Mac. In this article, you will know the tips for how to split PDF in 3 steps on Mac as well as some others tools to help you work on the PDF pages. Here is the best way to split PDF on Mac with PDFelement 6 for Mac.
PDFelement 6 for Mac has the full capabilities of carrying out an effective PDF split and merge process. With this you can combine multiple PDF files or even word documents, text and excel worksheet into a single PDF file. You can also orgnanize the PDF pages in multiple ways.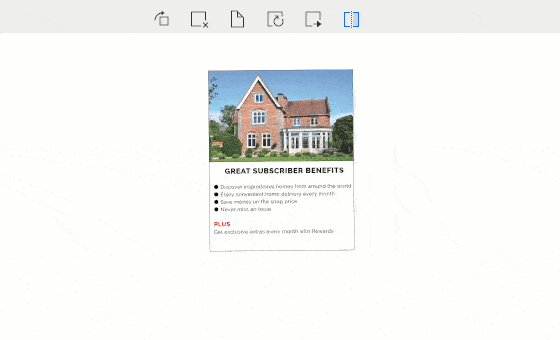 Key Features
The application has a user-friendly and neat interface that is not difficult to navigate.
It allows the user to sign PDF user Custom Signatures.
Create PDF from all the file formats you can imagine.
Password protection to secure your PDF documents.
It is compatible with Mac OS X 10.10, 10.11, 10.12 and 10.13 High Sierra.
---
How to Split PDF on Mac
Let's check the 3 steps for how to split PDF documents with PDFelement for Mac as below.
Step 1: Open the PDF You Want to Split
Browse the local folder, drag and drop the PDF to PDFelement for Mac.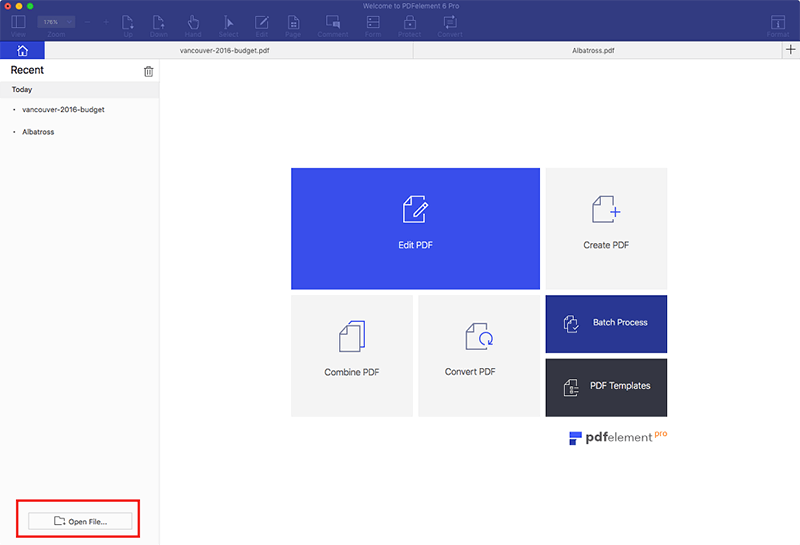 Step 2. Go to the Page Menu
Click the "Split Document" button. Select the page range, or you can separate the PDF pages by bookmark if you need. From here you should also choose the target output file for your PDF document. Click "Split". The splitting will take only one second.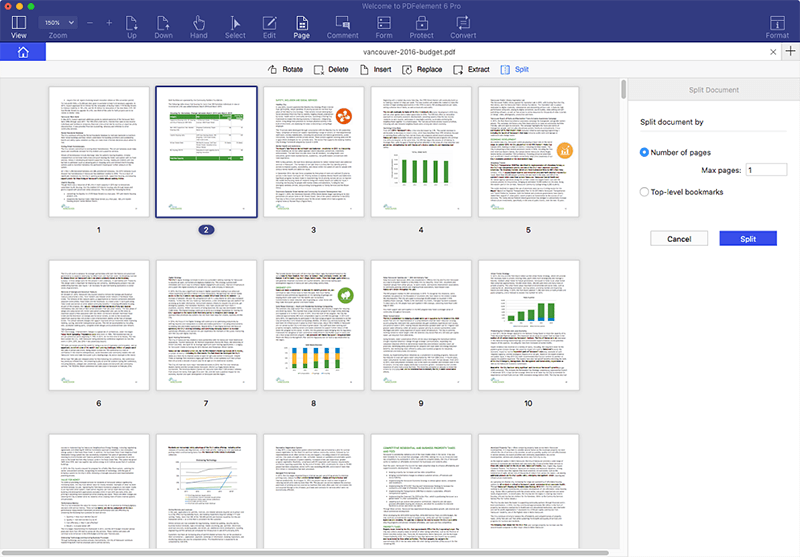 ---
How to Split PDF with Mac Preview
Preview also makes the job of to split a PDF file easier, it allows extracting a single page of the document and save it as its own separate PDF document.
Step 1: Open the PDF in Preview.
Step 2: Click on the Thumbnail. Select the specific page you want to split and drag it to the desktop.
Step 3: You will find the pages that you have selected separated on the desktop. Rename and save it.
---
Other 5 PDF Splitters for Mac
1. PDF Split and Merge for Mac
As its name suggests, PDF Split and Merge for Max is a user-friendly tool to merge and split PDF files. The GUI and console versions are also available. The GUI is written in Java Swing and it offers functions to choose files and set options. It is done over the iText library. There are almost no graphics and the different features aren't openly labeled. It also gives the ability to change mixes of documents, merge or split them, and rotate PDF files.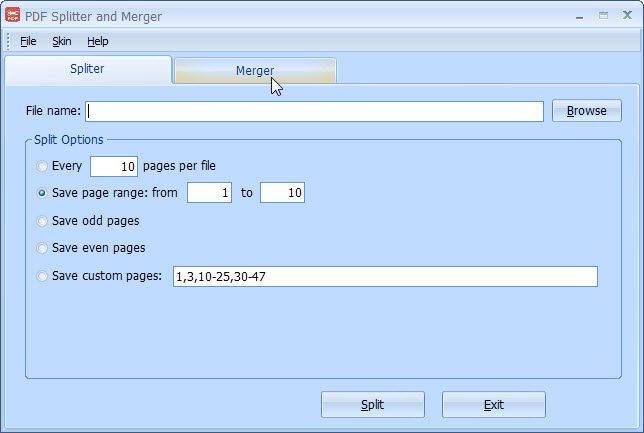 Pros:
Lightweight and small size.
Comes with elegant and easy to use interface.
Cons:
Doesn't come with instruction.
2. iPubsoft PDF Splitter for Mac
iPubsoft PDF Splitter for Mac is a first-Class splitter that instantly split one PDF documents into multiple files without losing the quality of the original file. Different from the other software, this nice program does not have extra PDF readers when perform file conversion. To convert multi-PDFs at a time, just drag import and convert them; for converting parts of a PDF document, you are able to set the page assortments.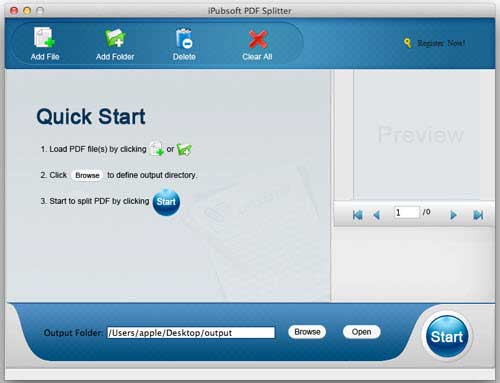 Pros:
Easy using process.
Other PDF functions available.
Cons:
Having issues to handle with large-size files.
3. A-PDF Split for Mac
A-PDF Split for Mac is a multipurpose software tool that lets the users to split or cut the PDF document to turn it into personal PDF documents for customers, employees, and associates. It's an expert and independent software program that could be used with simplicity and ease.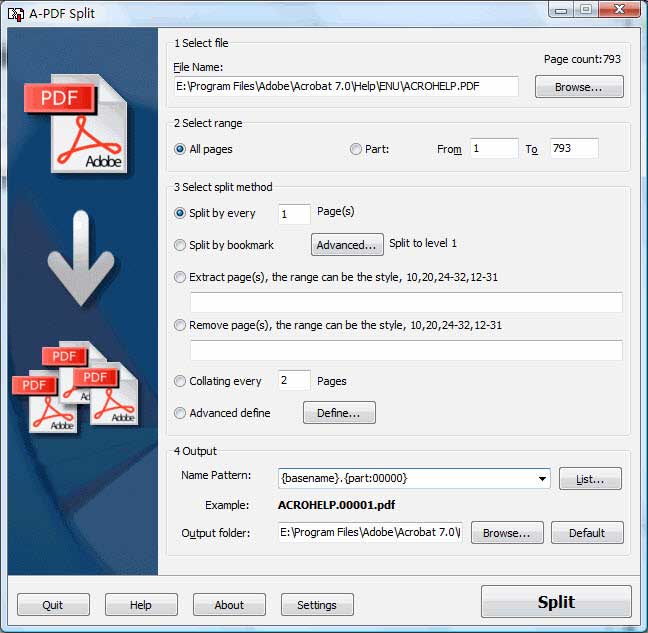 Pros:
Allows extremely detailed cuts and merges.
Other useful PDF functions available.
Cons:
Plain user-interface design.
Does support sharing PDF from Google Drive and Dropbox.
4. TIFF Splitter for Mac
TIFF Splitter for Mac is an application to split thousands of TIFF documents into TIFF other image formats within few clicks. It is powerful yet simple and very easy to use interface to split multi-page TIFF into many pages or various image formats in seconds. The user is able to split TIFF into different image formats, like png, jpeg, gif, bmp, and tiff. To address different needs of the user, the application offer different choices to choose the pages in the Input & Output documents.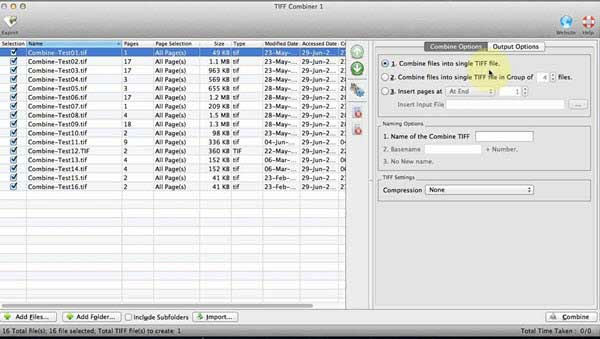 Pros:
The program is straightforward and effective.
Cons:
Support is by email only and long time to getting response.
5. VeryPDF PDF Splitter for Mac
VeryPDF PDF Splitter for Mac is a powerful and very useful Mac OS X oriented software that can split the whole PDF document into one pages or by given page number intervals. The smaller the amount interval you set, the more PDF files you'll get. It also can split a batch of PDF and combine the quantified split pages together within few clicks. You are also able to extract and remove quantified pages from PDF. And it's independent of any other PDF reading or making software.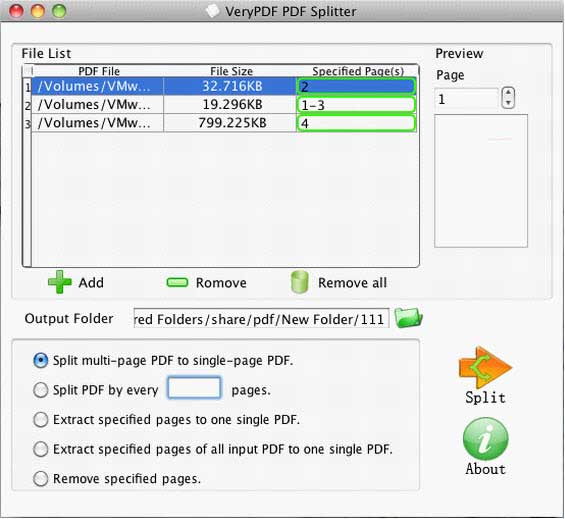 Pros:
Great program for adding multiple small PDF documents on single page.
Relatively fast support response.
Cons:
Registration for Mac 10.10.1 was really long and painful.