This article will discuss key aspects around how a PDF document works with special emphasis on the right ways to add page numbers to PDF with PDFelement. It should not be a hard task for you once you have gone through this article because it will offer the best guideline. If you have a Windows operating system, this will be of great help to you so never hesitate from reading through.
When adding page numbers to your PDF document, PDFelement will be one of the ideal tools to help you accomplish that. It will completely change the way in which you work with PDF for good. You just need to type in the text and start editing or comment your PDF with a variety of annotation tools.
Moreover, you can easily have your PDF content converted from or to PowerPoint, Excel and Word document etc. The built-in OCR feature ensures you can retain the original appearance of your document after transforming image-based or scanned PDF document into a usable text. And your documents will be guaranteed and no unauthorized person will get to open the documents without your permission by adding a password.
---
3 Steps to Insert Page Numbers in PDF Documents
There should be minimal trouble adding page numbers to your PDF document using Wondershare PDFelement. The first thing should be downloading the program then installing it to your computer. After that, follow these straightforward steps to add PDF page numbering.
Step 1. Open PDF in PDFelement
In this step, you will be required to import your PDF files to the program from the computer or even a removable drive where they are stored. To do this, click the "Open File" button on the Home window.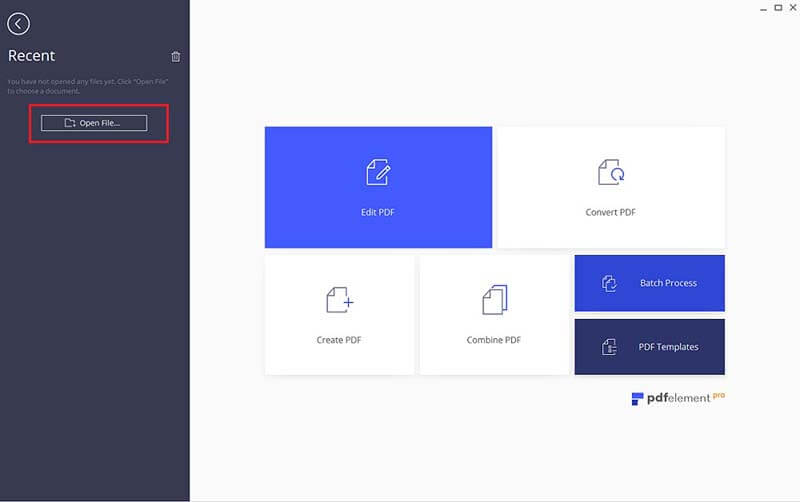 Step 2. Number Pages in PDF
To add page numbers into the PDF file you need to go to the "Edit" tab where you'll find option to add "Header & Footer". Once you select "New Header & Footer" a new dialogue box will appear. You can now enter the header content along with page numbers. If you need standard format of page numbers and date, then you need to select "Settings" under the "Macros" menu and save the settings after configuration.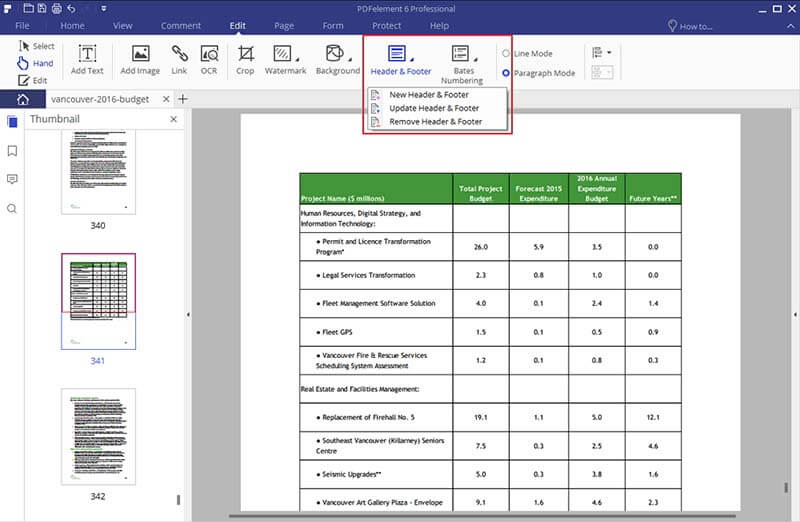 Step 3. Further Edit Your PDF
Once the pages are already in you can proceed to edit your document in the best way you want. This editing entails a lot of things including modifying text, images as well as pages in your document. Other editing tasks are splitting the PDF into separate pages or combining multiple PDFs into one plus changing the background of PDF.