Sometimes one may find it necessary to cut off some things from a PDF document. It could be words, images or even pages. The fact that it is very difficult to edit PDF document may be making it even harder for you. But don't worry. This article will guide you on how to cut pages from PDF documents with the best free PDF page cutter - PDFelement.
You may have realized just how hard it is to edit any document that is in PDF format. One cannot just click on it and edit, and while some applications may offer solutions, they may not cover as wide a base as does PDFelement. With its help, you are guaranteed to have an easy time editing, copying, and deleting different items from your PDF.
PDFelement has a special editing feature that allows you to modify, add, delete texts, images and pages. You can even edit, select and copy texts from scanned PDF files owing it to its high-end multilingual OCR technology. This software also converts PDF files to output formats like Word, Excel, PPT, HTML, Images, etc.
---
3 Steps to Cut PDF Pages with Best PDF Page Breaker
The following are steps on how to separate PDF using PDFelement.
Step 1. Add PDF to the Program
Launch PDFelement on your computer and click the "Open File" button. Then you will be prompted to browse through your PDF files to choose which one you want to work on.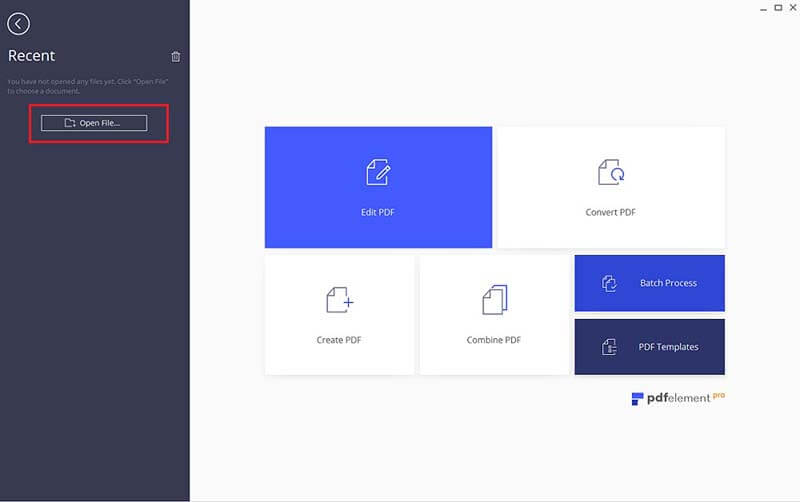 Step 2. Separate PDF Pages
You can find an array of options to choose from on the top of the interface. For instance, edit, view, comment, pages et cetera. Click on the "Page" tab. Under the Page menu, click the "Delete" button. Select the pages you want to cut and then click "OK" to confirm your choice. If you want to get so me pages off and save them as separate PDF files, you can choose the "Extract" button.
Step 3. Edit Your PDF If Necessary
After cutting, you are also able to further editing your PDF document. Navigate to the "Edit" button to modify texts or images correspondingly, depending on what you want to edit.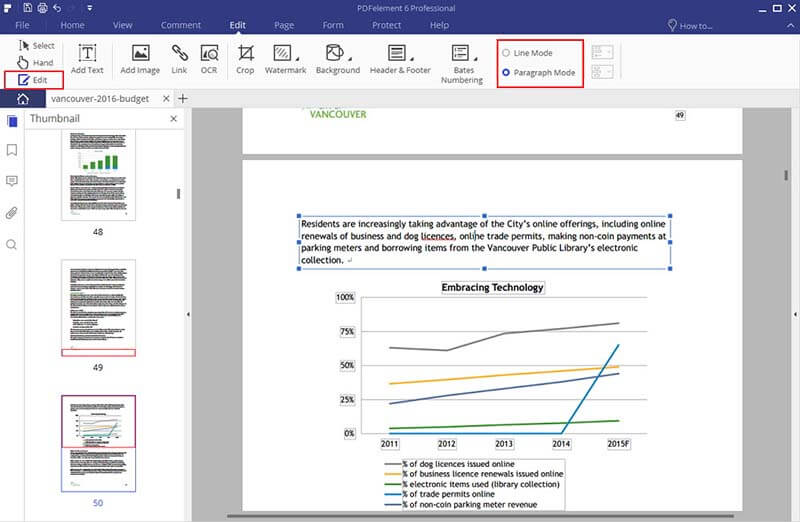 ---
Recommendations of PDF Page Cutter for Windows
1. Tipard PDF Cutter
This is one of the most professional PDF cutting tools that allow you to cut pages from PDF into some smaller files in a multi-page PDF file. This PDF cutter can help you cut out PDF files by page ranges, bookmarks, page by page and anyhow you may want it. Tipard PDF cutter is a good tool in the sense that it output is very good and it works with an amazing speed. Besides, it has a good user friendly interface.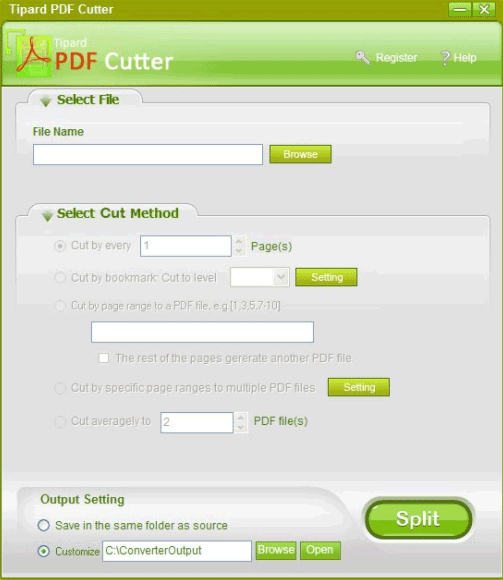 ---
2. Weeny Free PDF Cutter
When it comes to cutting PDFs, then Weeny PDF cutter is one of the best for the job. It allows you to the PDF files into smaller pieces as you want it. Weeny Free PDF cutter is very useful for professionals especially those who would like to modify some certain aspects of a PDF document without having to tamper with all the documents. You can cut out part of the documents like presentations and modify as required.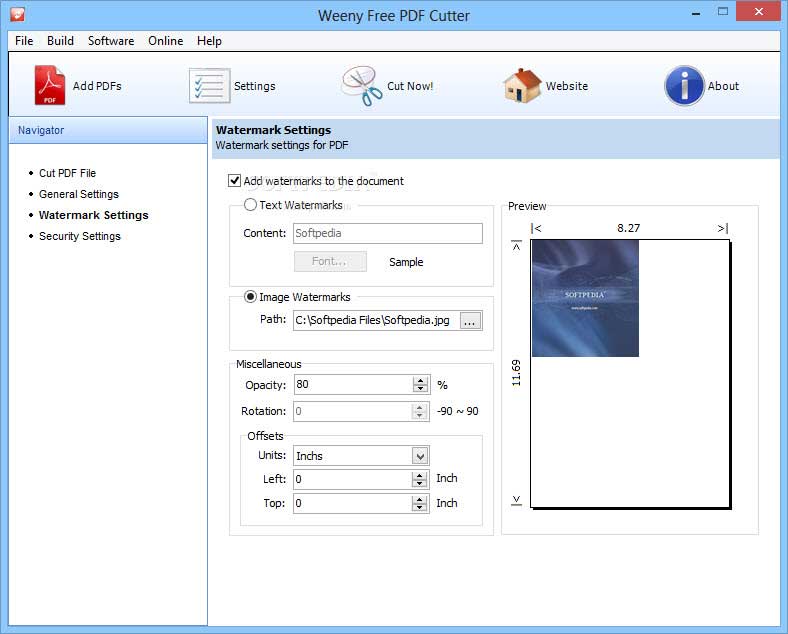 ---
3. PDFill
This is another top PDF cutting tool that helps you cut PDF pages very easily. It is a complete PDF editor because you can also carry out some other PDF editing functions like merging, encrypting, conversion from one format to another among others. Even though PDFill may not be popular, it is an effective PDF cutter and it is free. It works very well for windows and it is actually worth trying out since it is very easy to use.
---
4. PDFcutter
Another good tool for cutting PDF documents very easily is the PDF cutter. PDF cutter has the ability to cut PDF pages into the number of pieces you may like. If you have multiple PDF pages, this software can cut out some pages in the larger file very easily. It is very useful especially for those trying to cut out part of a larger document for editing and modifications. PDFcutter has a user friendly interface and it is very easy to use.