Are you searching for a way to insert music or audio into a PDF file? This can be useful for a PDF slideshow or presentation because it makes it more interesting and interactive. Luckily, you can easily add audio to PDF files with Adobe® Acrobat®. In this article, we'll discuss how to add music to a PDF by using Adobe Acrobat.
What you'll need: the music or audio file you want to use (any format that is compatible with Adobe Acrobat 6.0 Professional) and Adobe Acrobat 6.0 Professional installed on your computer.
Steps for Adding Music/Audio to PDF in Adobe® Acrobat®
Select the PDF page that you want to add music to.
Select the Sound Tool by navigating to Tools>Advanced Editing> Sound Tool. Specify an area in the PDF that will play the music/audio when selected.
In the Content Settings section, click the radio button to choose the music file you want to add to the PDF. Select the music you need by browsing your local folder.
Customize the active area. "Use No Poster" is the default setting which means you play the music by clicking on the active area, which has a border around it. "Create Poster from File" means you can customize the active area with an image, which of course, will require extra effort.
Once you are done, click OK to complete the process of adding audio to your PDF file.
Unfortunately, Adobe Acrobat has now ended support, which means there will be no further security updates, product updates, or customer support. You can keep using the program, but if you have an issue with the program, there will be no support for resolving it. More importantly, your file and data might be at risk due to lack of protection. In this case, you can click here to find out the best alternatives to Adobe Acrobat.
---
How to Modify PDFs with the Best PDF Editor
Adding music to PDF files is not a common task. Usually users are looking for tools for editing, converting, creating, or exporting PDF content with features like comment tools, OCR, and more.
PDFelement is an all-in-one PDF tool which has many useful functions at an affordable price. You can make modifications to PDF text and images, creating a PDF from over 20 document formats. You can also create PDF forms with different form options, reduce PDF file size, and more. Another powerful feature is the OCR function which is capable of turning scanned PDFs into editable and searchable files.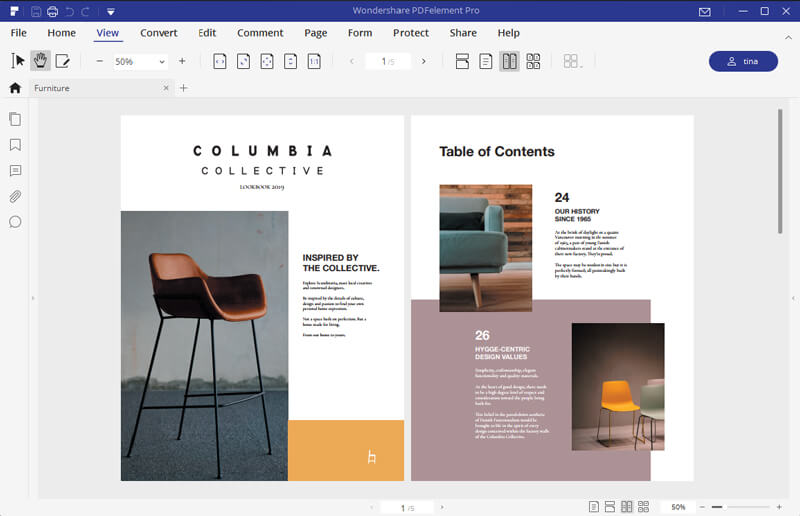 To share PDF files with others, you can modify your PDF content using a variety of editing tools. Follow the simple steps below:
Step 1: Adding Sticky Notes
Want to add comments or tips to certain sections of your PDF? Go to the "Comment" tab, click the "Note" button, move the mouse to the place where you would like to insert the note, and start typing. Type in the text and click the Minimize icon on the right corner of the note box to finish inserting the note.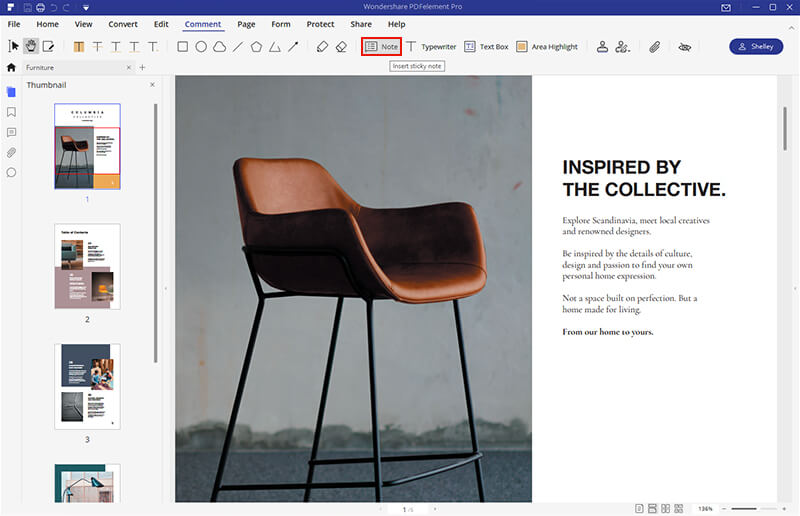 Step 2: Use Markup Tools
Use markup tools to add edits and changes to PDF content with PDFelement. You can either highlight a specific area, or underline certain sentences. You can also add a note to your markups to explain your annotations further.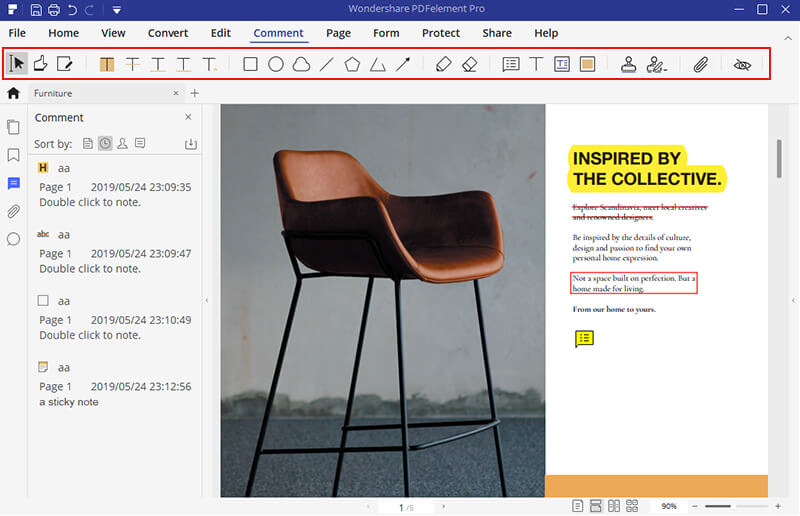 Step 3: Add Hyperlink in PDF
If you are creating a PDF presentation, you'll usually add additional information in the form of hyperlinks.
To add a hyperlink, click on the "Link" button. Select the text you want to add a hyperlink to, and a pop-up window will appear that lets you adjust link appearance etc. Select the "Go to a Page View" option and specify the page you want to link to in your PDF. Or set a website as the hyperlink destination. Finally click "Set Link".
---