If you are visiting this page, you likely want to learn more about how to edit PDF files with Google Docs. It's not currently possible to edit PDF files in Google Docs, as Google Docs is exclusively designed for file sharing. However, you can turn to Google Drive to edit PDF files with the help of Google Docs. You can also turn to PDFelement for professional tools to work on your PDF documents.
Looking for an alternative to Edit PDFs with Google Docs? Try PDFelement!
PDFelement is a comprehensive solution for PDF creation, editing, conversion, form editing and filling. It is a desktop PDF editing tool with a separate version for Windows PC and Mac.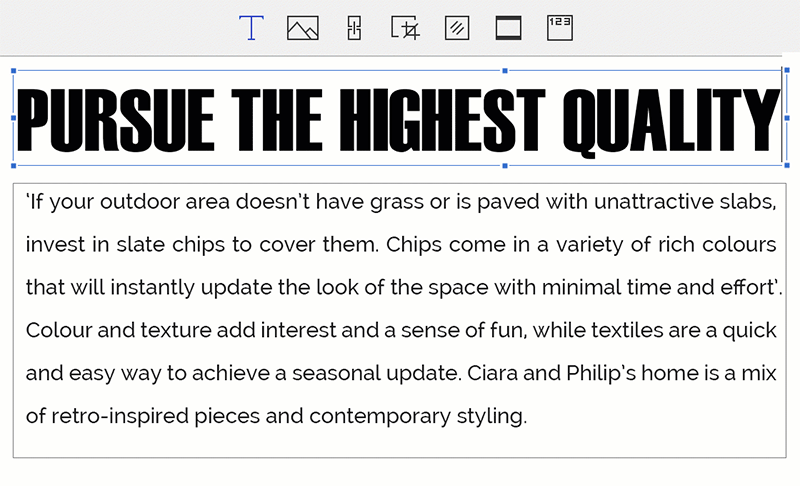 Key Features
Lightweight with a user-friendly interface
An OCR function that turns scanned PDFs into editable and searchable documents
Ability to convert PDF to or from multiple file formats.
Supports sharing with Google Drive and Evernote.
Mac users can also download PDFelement for your iMac, MacBook Pro or MacBook Air. After the download is complete, follow the steps to install it onto your computer.
Step 1. Import PDF Files
Open PDFelement on your computer. Drag and drop the files you wish to edit into the program. Or click on "Open File" on the Home screen.
Step 2. Move to the Edit Tab
Go to the "Edit" tab. Here you'll see editing functions, such as "Add Text" "Add Image" and more.
You can modify your PDF by changing the text, inserting an image to the PDF pages, or creating a link in your PDF pages.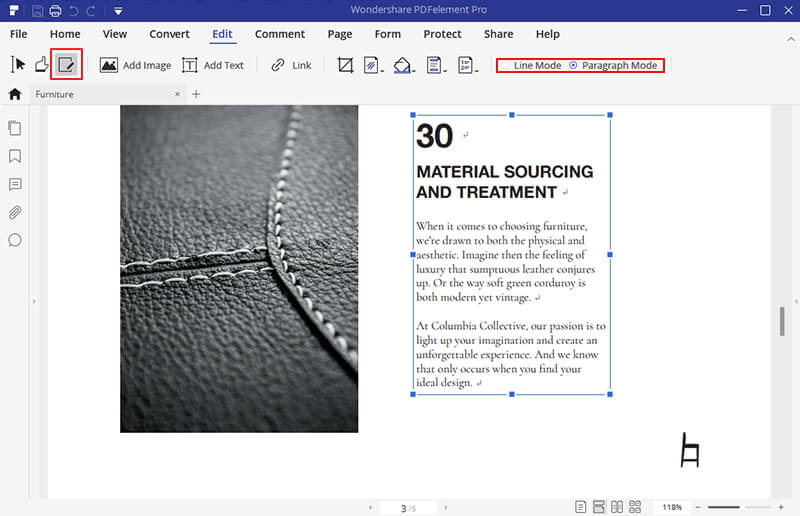 Step 3. Annotate PDF Files
Under the "Comment" tab you can make annotations to your PDF pages. Click on the "Comment" menu and select the tool you want to use. For example, you can add a note to your file or highlight important text.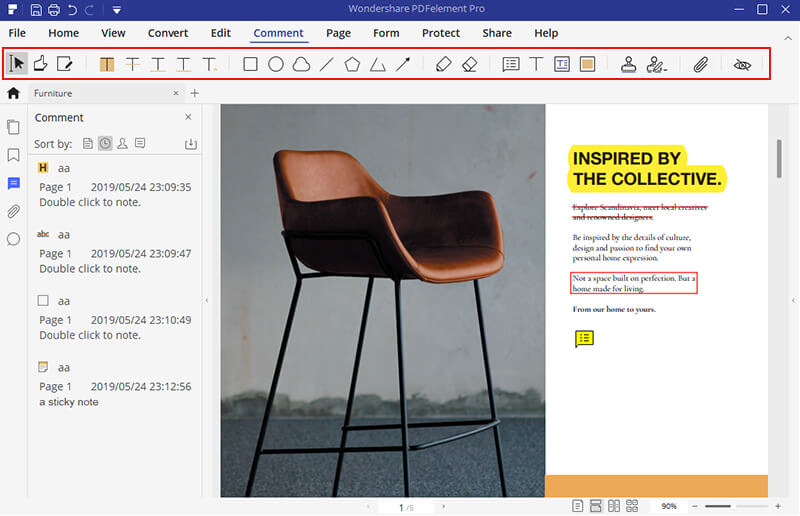 Step 4. Edit PDF Pages
Would you like to make changes to your PDF pages? PDFelement offers many tools to do this. Go to the "Page" tab, and select the function you need. It only takes a few clicks and a few seconds to organize or re-format your pages and you're done!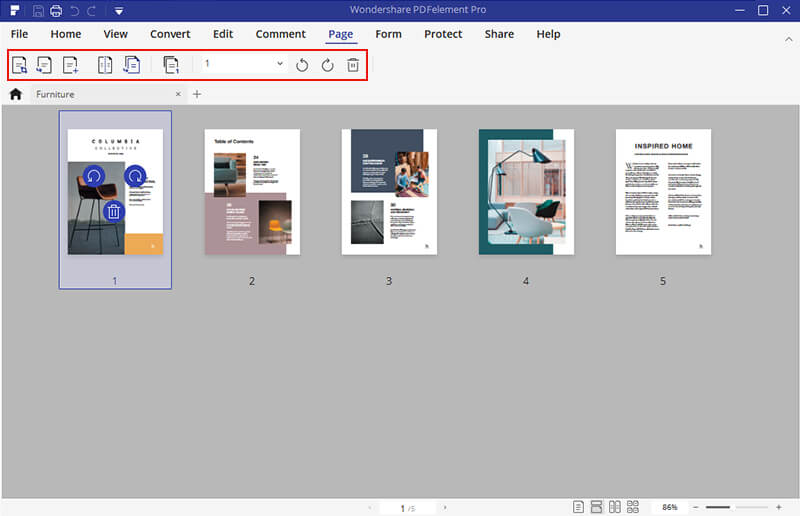 ---
How to Edit PDFs in Google Docs using Google Drive
Log in to Google Drive with your account. Upload your files by clicking on the "Upload" icon.
Right-click on the file you wish to upload and select "Open with > Google Docs".
In the pop-up window, browse and select the target image and then click "Open" to import it.
Now you can edit the text within the PDF file. (Though you are actually editing text that is extracted from the PDF file.)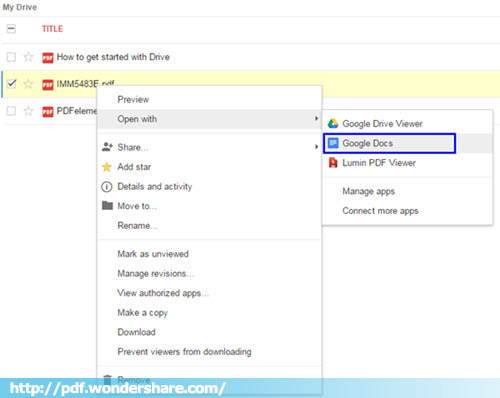 Issues:
You may not be able to open all PDF files with Google Docs.
Note, you are not editing the original PDF file in Google Docs. Google Docs recognizes the text in your PDF file and copies it so that you are able to edit the text as a seperate version.
The formatting and images of the PDF files are not retained.
Certain editing functions are missing in Google Docs, such as adding pages, deleting pages, and more.
---
Video on How to PDF in Google Docs