If you have many documents that you need to organize, you may have the need to combine PDFs into one file to make your work more efficient. But how can you combine PDF files? In this article you can learn three efficient methods to easily combine multiple PDFs into one document with PDFelement.
PDFelement is also equipped with powerful editing and annotation tools, enabling you to make quick and accurate changes to your text, images and fonts. This saves you time and improves your productivity. You can also add stamps or sticky notes to your PDF file and highlight text using this tool. Another amazing feature is OCR, which can turn scanned PDFs into fully editable and searchable documents without losing the original layout or formatting.
Method 1: How to Combine PDF
Managing large documents can be time consuming and challenging. By combining multiple PDFs, you can increase productivity and improve organization by easily modifying the page order of your document.
Step 1. Load Multiple PDF Documents
Launch PDFelement on your computer and then click the "Combine PDF" button on the Home window. Browse your local folder to drag and drop multiple PDF documents straight into the pop-up window. Note that you can combine documents with completely different formats into one PDF.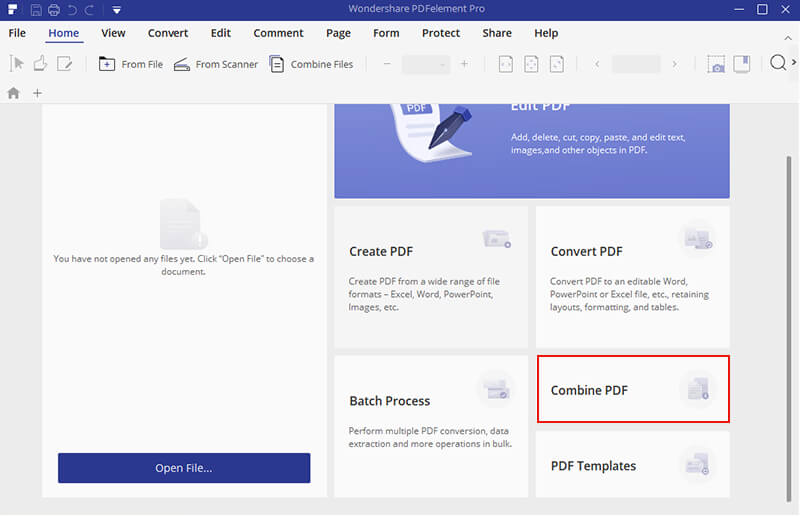 Step 2. Start to Combine
After adding all your documents into the combine window, you can manually select the pages that you want to combine. Click the "..." button behind "Output" to select an output folder to save the combined PDF document to, then press "Next" to start the combine process.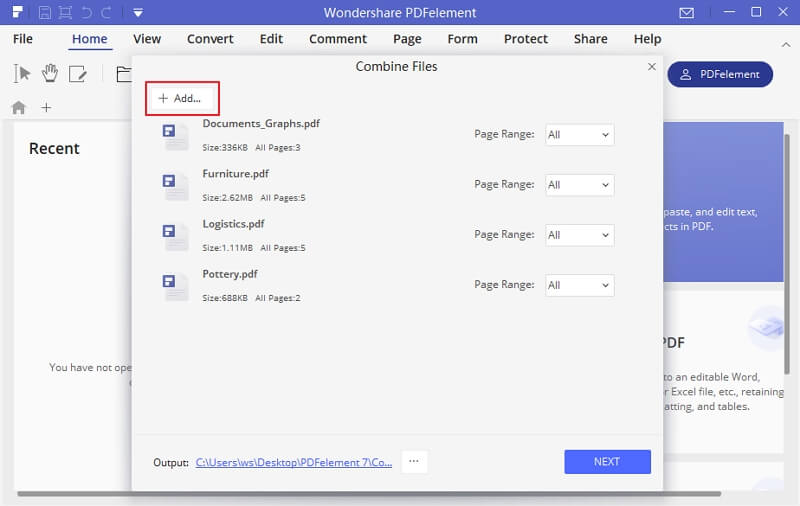 PDFelement is a common solution when you need a program to combine PDFs, not only because it merges PDFs together, but because it also allows you to combine different file types like Power Point, Word, Excel, images and more into one PDF. Learn more about how to combine word documents into one PDF.
---
Method 2: How to Combine Multiple PDFs
Step 1. Open PDFelement
After launching PDFelement to get into the main program window.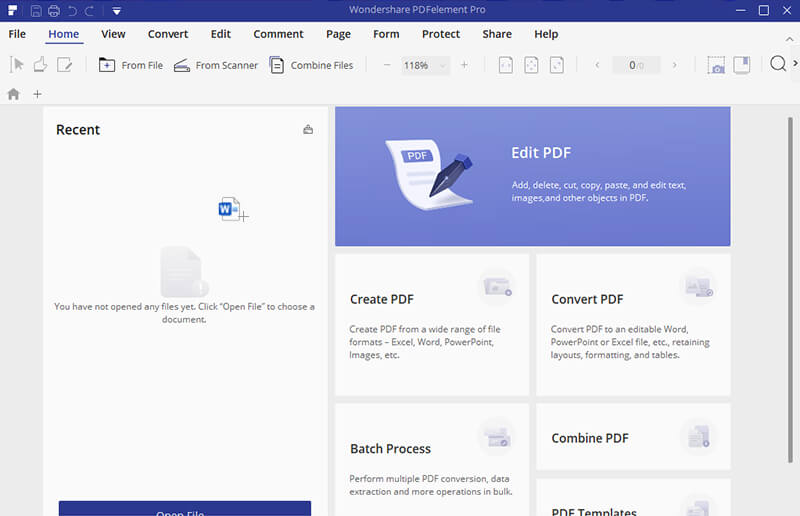 Step 2. Combine PDFs into One
In the "Home" tab, select the "Combine Files" button to add multiple PDF files into the combine window, so that they can be combined into one PDF.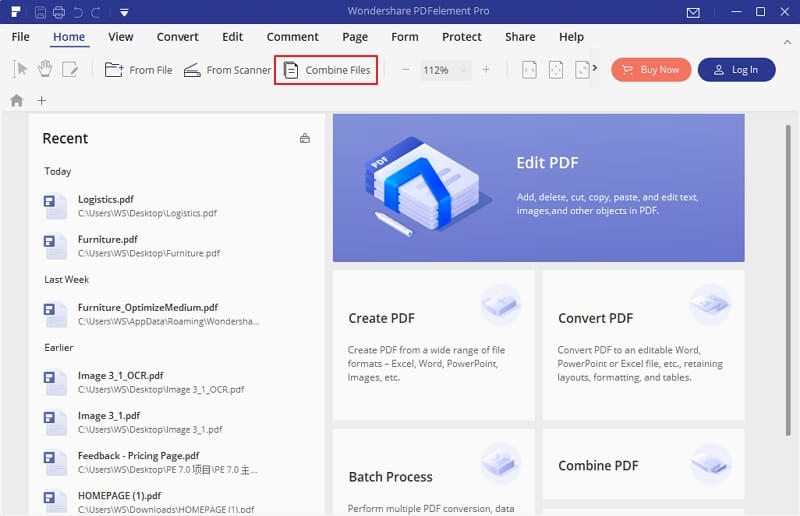 PDFelement also has the Mac version, so here are the steps to combine PDF files on Mac.
---
Method 3: How to Combine PDF Pages
Step 1. Open a PDF File
Open up a PDF document using the "Open File" button in PDFelement's main program window.
Step 2. Combine with Another PDF
Go to the "Page" tab, and then select "Insert" > "From PDF" option to browse for and select another PDF document to open up. You can select all pages or only a range of pages in this PDF document to combine with the opened PDF document.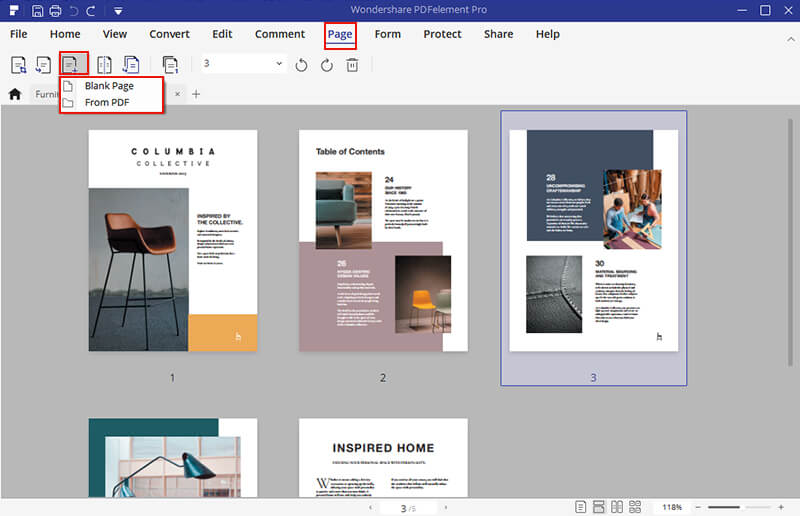 If you want to compress PDF files after the combination, here is the solution.
---
Video of Combining PDF Files