How to Merge PDF Files Free on iPhone and iPad
There is always a possibility of using PDF files at some point if you share documents online as it is the most secured file format. However, in the course of using PDF files, it is also possible that you may need to merge PDF files for a lot of reasons. Most people merge PDF files so as to streamline their documents. The most important thing is to understand how to merge PDF files. Fortunately, there is a way out and this article will present the best tool that will show you how to merge two PDF files.
The question is how do we merge PDF documents? You need a PDF merge app and PDFelement for iOS is one of the best. The following are the steps involved on how to merge PDF files using this app.
Step 1: Download and Launch PDFelement for iOS App
Download this app at the Apple Store for free. Then install the app on your iOS device and launch it.
Step 2: Import Your PDF File
Import the PDF file to the local list. You can do this by using Wi-Fi transfer which is one of the most popular ways or you can also download the email app or webpage or scan to PDF. Whatever the option you use is fine.
Step 3. Tap on the icon in the upper right corner to enter edit mode.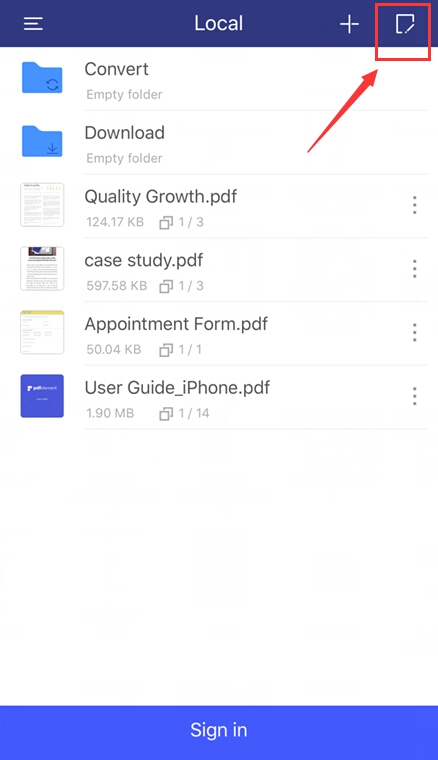 Step 4: Select two files or more you want to merge and tap on "Merge" at bottom. Done!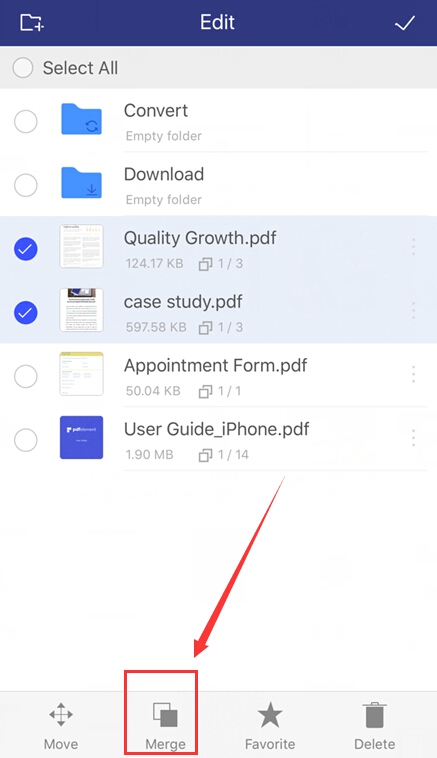 ---
Know More about PDFelement iOS App
This is a free PDFelement mobile app that enables you to read, edit, convert and sign PDFs from your iPad and iPhone device. In fact, this apps allows you to make all kinds of edits on your PDF file from just anywhere. It has a lot of useful features that makes it a wise choice for iOS device users. For example, you can easily edit change your font style and colors of your PDF text without having to lose the formatting.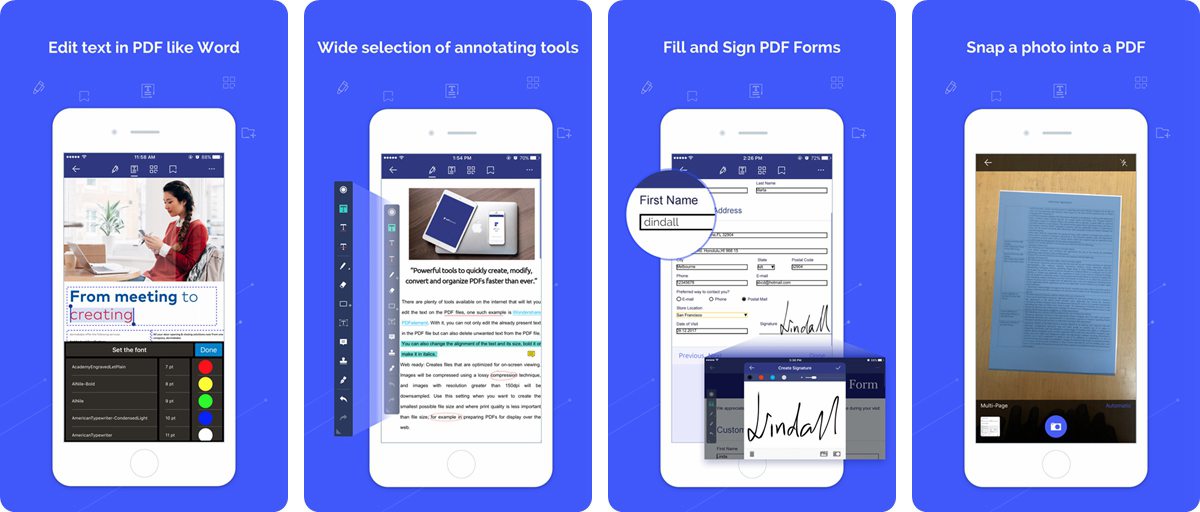 Then one other important feature to note about this app is its ability to perform markups with highlight, underline as well as strikethrough tools. It has a freehand drawing tool and you can annotate with sticky notes. In addition, one of the most important features of this app is the Fill and Sign Forms feature. With this, you can easily field text field to complete forms then insert your handwritten signatures or have your documents signed electronically. Other features of PDFelement for iOS to note include Wi-Fi transfer which means that you can easily transfer your PDF files through Wi-Fi connection across different devices. Then you can also rotate, reorder and delete pages plus seamless cloud connectivity.
---
Free Download or Buy PDFelement right now! Free Download or Buy PDFelement right now!