"I have some PDF eBooks, but they contain no links to chapters or anything. I need to add hyperlink to the PDF to make them easy to read. Any idea? Thank you!" As a PDF user, I usually add a hyperlink to a PDF file when I want to explain to people what a specific item means or just connect the item with the related info. And in the following, I'd like to share my way to add links to PDF files with PDFelement.
PDFelement provides all those tools that you will need for the PDF files. From creating new PDF files to editing, annotating, converting and printing PDF, all of the features are embedded right in one package. And you can also add headers & footers to PDF pages for those formal documents as papers and dissertations.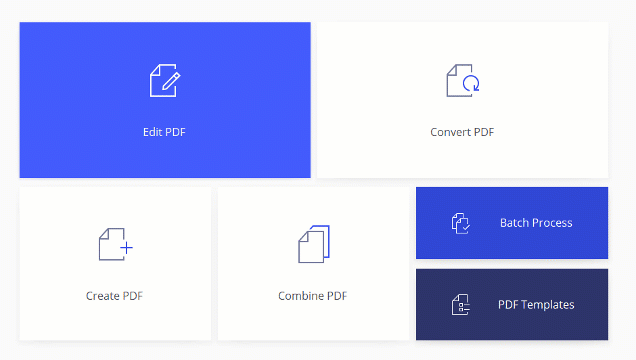 Another amazing feature is the easy way that it provides to add hyperlink to PDF documents. You can either set a destination in the PDF pages or a website address for the hyperlink action, and edit its shape, color, thickness and display style.
---
Easy Steps to Add Links to PDF on Windows
Step 1. Open Your PDF in PDFelement
Double click the quick-start icon on the desktop to launch the application. Open your PDF document by clicking the "Open File" button on the Home window. Alternatively, you can also drag and drop the file into PDFelement.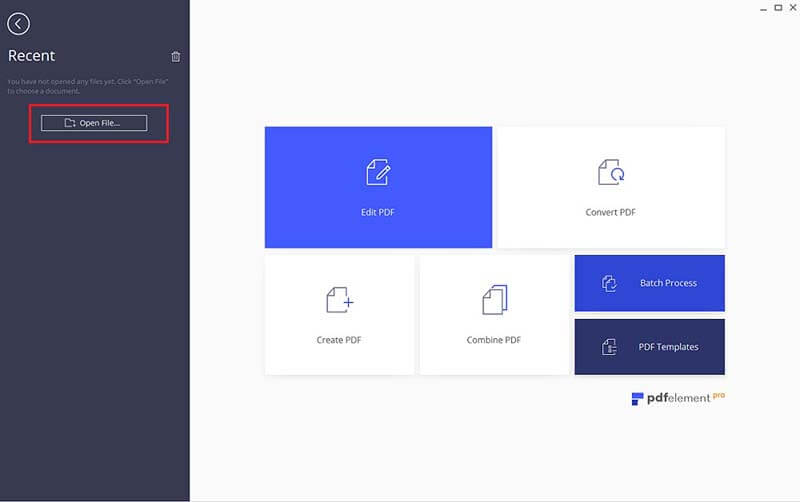 Step 2. Add Hyperlink to a PDF File
On Windows PDF tool, go to the "Edit" menu. Click the "Link" button. And then move your mouse on the PDF file, select the PDF text where you want to add link. When you do this, a pop-up will appear. On the pop-up dialogue box, you can enter the URL of a web page or a PDF page where you want this PDF to be linked to. And then click the "Set Link" button to finish adding a link to the PDF file.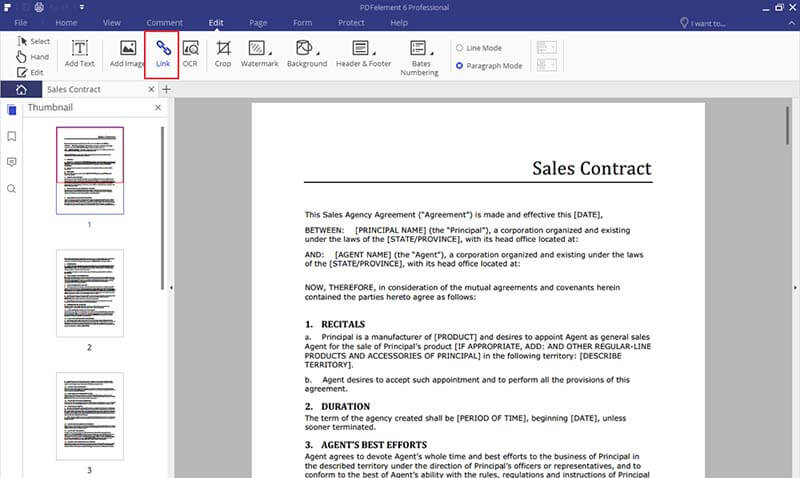 Step 3. Edit Hyperlink As You Want
Double-click the link area to edit the link as you want, or you can just right-click the link area and select "Edit Link". Multiple link types are available for your choice, and you can modify the link appearance by selecting color and line type for it.