Retyping a PDF document into an Excel sheet would take hours, not to mention the amount of effort that has to go in and the number of errors that could be made while retyping everything again. The easiest solution to this problem is to use a professional PDF to excel converter to ensure that the PDF is accurately converted into an Excel sheet with zero errors. You will be able to find numerous PDF to excel converters on the internet that can help in converting a PDF to Excel sheet but it would take you hours to find the one that is the most reliable for the task at hand. In order to narrow down your search to a few good names, this article includes the names of the top 4 PDF to Excel converters that you can use online and top 4 PDF to Excel converters for desktop.
Top 4 PDF to Excel Free Online Converters
1. AnyPDFTools PDF to Excel Converter (Score: 4.95)
AnyPDFTools is the best free online PDF to Excel converter that requires absolutely no registration process or fee to convert your PDF documents into Excel spreadsheets. It is a very swift process where you simply upload the PDF file and convert it into the format that your require. The conversion is completed in a matter of minutes and you'll have PDF converted to Excel sheet eaily and quickly.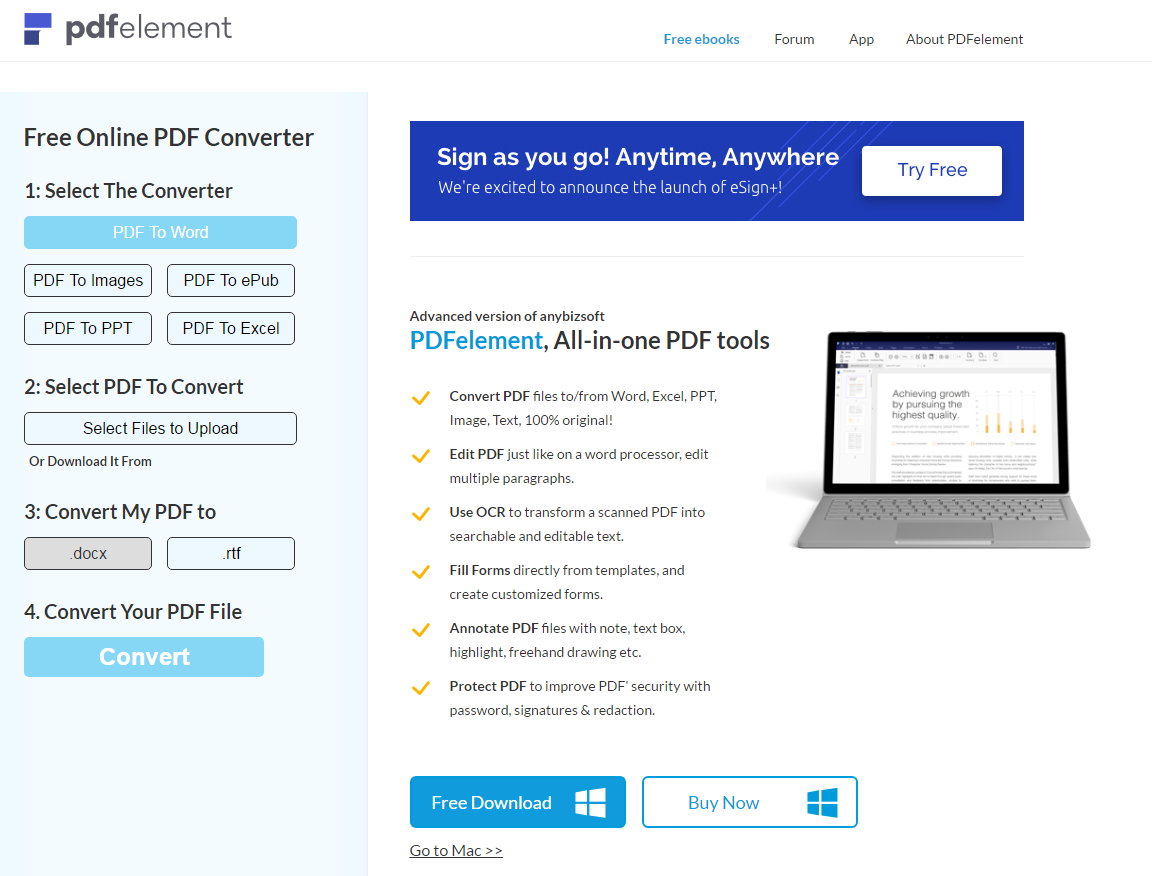 Benefits:
Free service
100% reliability and accuracy
Privacy of all documents that have been converted
Retention of data and format
Learn More abuot AnyPDFTools PDF to Excel Converter
---
2. PDF to Excel Converter (Score: 4.75)
This is a PDF to Excel converter online that works without going through any registration process or signing in after creating an account. It is as easy as uploading the file and clicking on the convert button in order to have the document converted into an Excel sheet within minutes.
This PDF converter promises you:
required format
order
layout
accuracy
Learn More abuot PDF to Excel Converter
---
3. PDF to Excel Free Online (Score: 4)
The PDF to Excel Free online converter promises to be 100% free and the quickest and easiest way to convert your lengthy PDF's into systematic and organized Excel sheets. You won't need to install any software or register yourself for the use of this converter.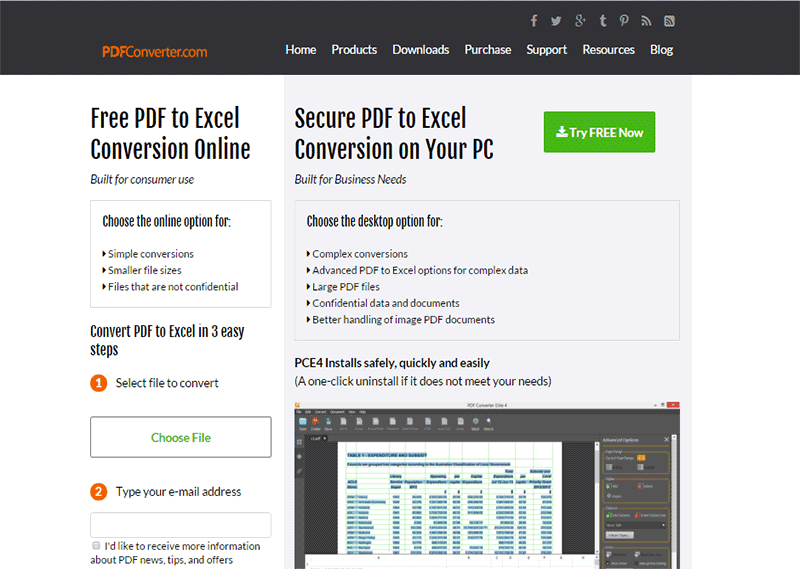 You will only be required to:
Upload a PDF that you want converted
Enter your email address so that the final Excel sheet is emailed to you
Click on the start button to begin the conversion
Learn More abuot PDF to Excel Free Online
---
4. Convert PDF to Excel Free Online (Score: 3.95)
The PDFEXCEL is another free conversion program that is available to users to convert their PDF files into Excel sheets within minutes. All that you need to is upload the PDF file and enter your email address so that the final document can be emailed to you when it is done.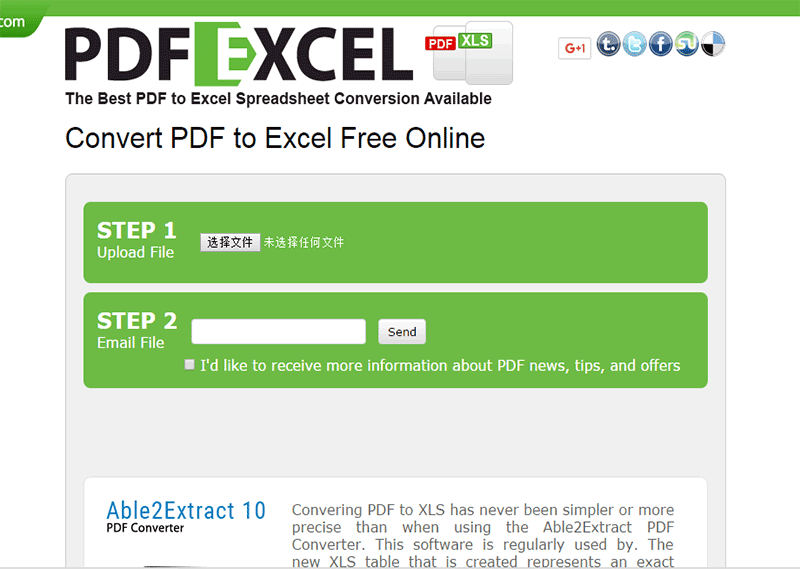 The conversion is completed in a few minutes and the converter has the following features:
provides exceptional quality
preserves formatting
no errors
completely free for everyone
guarantees privacy
Learn More abuot Convert PDF to Excel Free Online
---
Top 4 PDF to Excel Converters for Desktop
There are lots of PDF to Excel converters for desktop as well as free online converters are available. The advantage of using PDF to Excel converters for desktop over the online converters are it is available offline, gives accurate PDF to Excel conversions, helps convert huge PDF files, converting private or confidential PDF files that are password protected and much more.
1. PDFelement
PDFelement is an easy to use, Windows 10 compatible and All-in-one PDF Editor which interfaces with many popular file types. With professional technology, PDFelement enable users to manage anything about PDF files. As PDF files is more popular with its high security and portable features, Wondershare PDFelment can perfectly improve the security of PDF files by permission, password and digital signiture.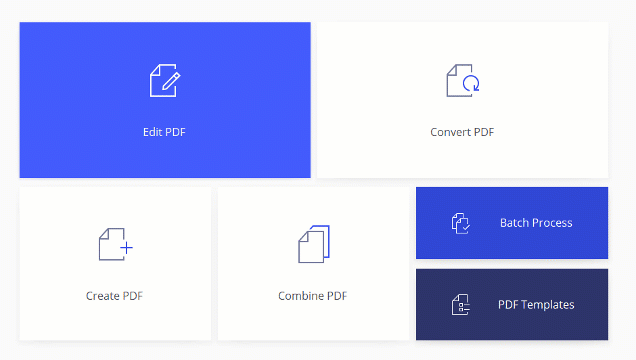 Pros:
Supports multiple operations on PDF file like Open, View, Create, Edit, Annotate, Protect, Covert, Manage, Share etc.
User friendly
The optional plugin OCR helps create PDF document that can be fully edited with text and images.
Best quality of converted excel files
Affordable and compatible with all OS like Mac, iOS and Windows 10/8/7, XP. VISTA.
The conversion feature enable you convert PDF to 200+ other formats.
Very cost-effective all-in-one PDF solution. Everyone can have it.
---
2. PDF Converter Pro
PDF Converter Pro is another one of the high quality PDF converter available at an affordable rate from GIRDAC Info Technologies. An enterprise application, it helps you to convert PDF files to both excel and word formats.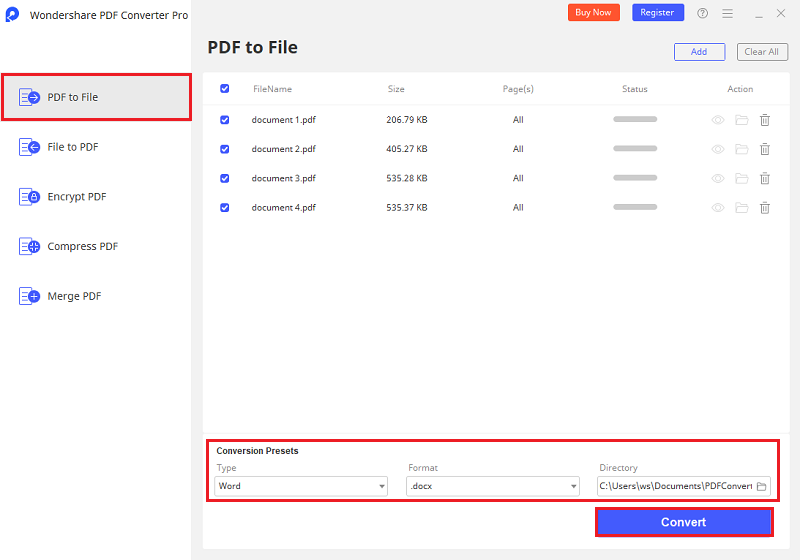 Pros:
Supports nearly 100 languages for user interface.
Quality of converted Excel files
Multiple options to choose from and supports different formats
Cons:
Unclear messages for errors.
Restriction on destination locations for converted files.
---
3. Nitro Pro
Nitro Pro is easy-to-use and suits all sizes of business. With a whole gamut of features to support all PDF related functions, it is one of the best alternate solutions for the Adobe converter at an affordable rate.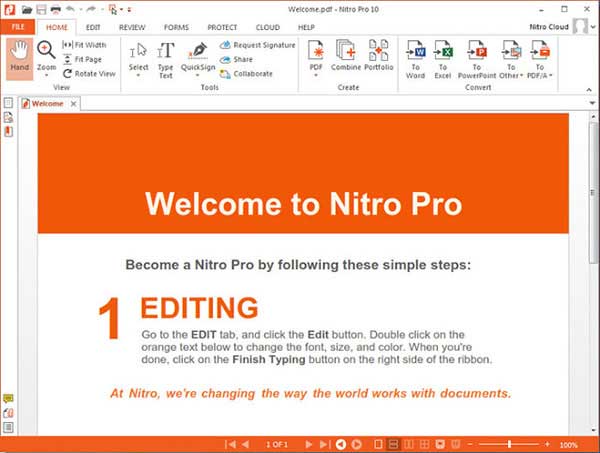 Pros:
Affordable rate
Supports most of the file formats
Simple to understand and navigate
Cons:
No option to embed audio and video files.
Fails handling large files in OCR
Does not support latest file formats like EPUB.
---
4. CogniView PDF2XL
PDF2XL from CongniView helps converting any form of tables in PDF to any other format like word, excel or a .csv file. The ability to copy and paste data to the clipboard and then paste in any other application is a rarity. In simple words, CogniView PDF2XL is an above average software for converting PDF to excel.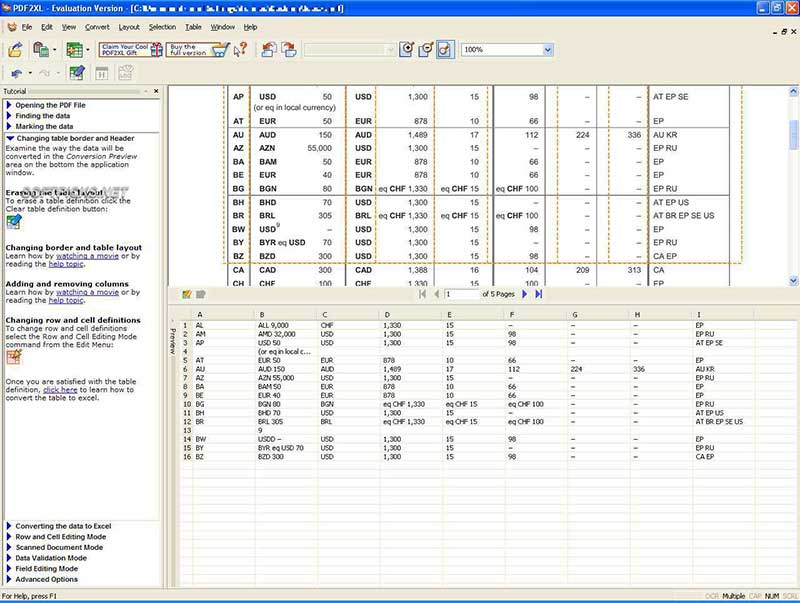 Pros:
Converts multiple files
Supports OCR conversion.
Supports conversion of images to PDF and vice versa.
Cons:
Does not support Mac
Quality of conversion is not on par.
Highly priced.