Large PDF files always take longer to attach to emails or on online storage portals when sending such files over the internet. When you have a large PDF file, the most effective solution is to reduce a PDF file into a smaller, more portable PDF file size. Let's learn how to compress PDF files with PDFelement.
PDFelement offers seamless PDF compression for personal and business files, allowing you to make PDF smaller in no time. It shrinks PDF files by removing unnecessary elements in the PDF file, such as duplicate images and fonts and other unneeded objects within the PDF document without significant reduction in quality.
Apart from PDF compression, PDFelement offers a world of features for users looking to get the most out of their documents. You can easily open, edit, transform, combine, and organize your PDF files with ease.
---
How to Convert PDF to Smaller Sizes
Step 1. Import PDF into PDFelement
Launch the program on your Windows, click on "Create PDF" and select the word documents. Now, choose the Word file you want to convert and click on the "Open" button at the bottom right side of the screen.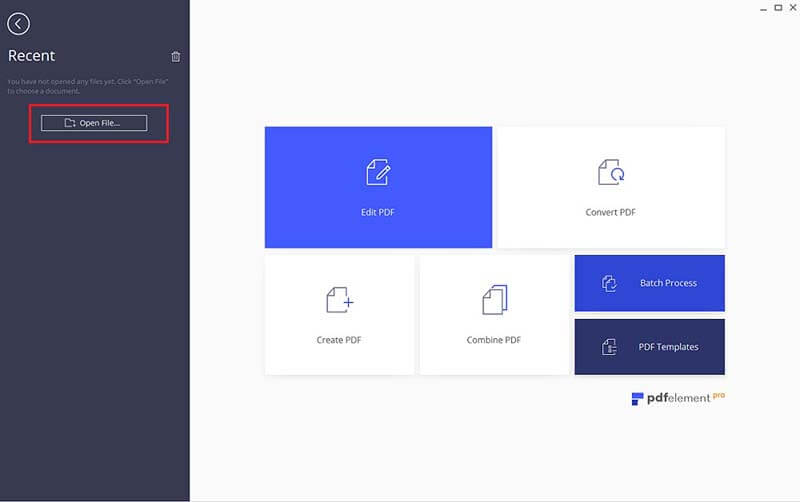 Step 2. Access the Compression Options
Once your PDF file is loaded, you can edit the text, images and pages in your PDF with offered tools. To perform compression on PDF, navigate to the "File" menu and select the "Optimize" option from the drop-down menu.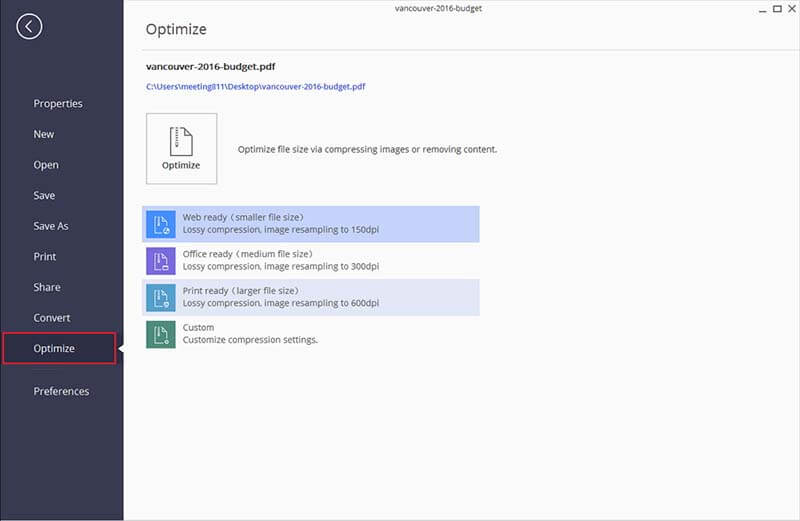 Step 3. Compress File Size of PDF
The resulting Optimize window presents three preset options for compressing the PDF and one option for customizing PDF compression. Select an ideal option, click the "Optimize" button to start resize PDF files.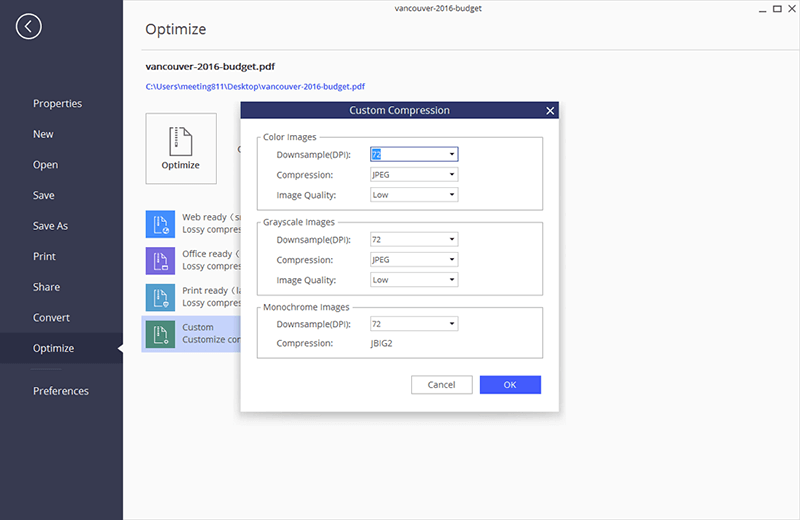 ---
Other PDF File Resizers on the Internet
1. CVISION PdfCompressor
The PDF compressor from Cvision is an industry-leading PDF program to make a PDF smaller, which offers various benefits over online PDF compressors. PdfCompressor incorporates the latest technology in image conversion and compression, which makes the compression process fast, simple, and efficient. Users report compression rates of up to 10X for regular black and white documents and up to 100X for PDF color scans. Cvision's Pdfcompressor also supports multiple PDF file compression, which allows you to compress documents of up to 80 files long into a simple, normal-sized PDF file.
The latest version of Pdfcompressor, however, does not support mobile platforms such as Android or iOS, so those looking for portability will have to wait a little bit longer.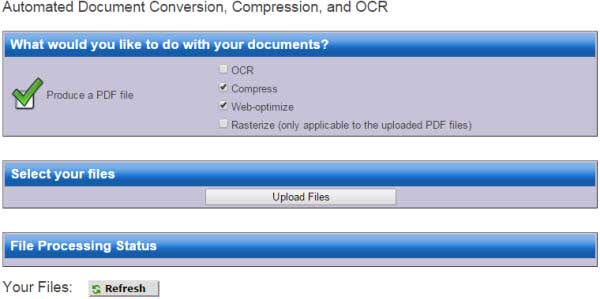 ---
2. Reduce PDF Size
This is one of the simplest desktop-based applications to decrease PDF size. The landing page for the website is simple and straight to the point, offering a prominent download button at the upper part of the page. It offers a list of five preset compression settings, which include screen-view only, low quality, high quality, and default settings.
The low quality and screen-view options compress files by removing all images in the PDF document. The other options produce quite decent compression ratios, with some users reporting up to 70% conversion rates when the default setting is used. It is also an efficient batch PDF file compressor, which makes it good for compressing multiple files.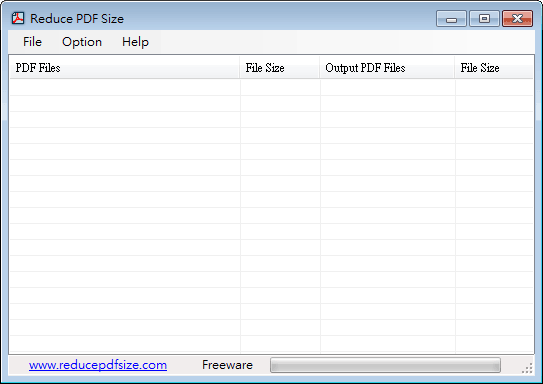 ---
3. Orpalis PDF Reducer
Orpalis PDF reducer offers one of the fastest compression rates in the market. This PDF size shrinker also offers multiple compression options, including the option to customize output formats, image and color detection, and content removal. Orpalis PDF reducer also allows you to utilize your computer's performance to compress PDF files by letting you choose between multithreading and single-threading for faster compression. With Orpalis PDF reducer, compression rates of up to 80% can be achieved.