Sometimes, one may have a PDF document and realize they want to add something to it. Have you found yourself with a need to write something on a PDF but are completely stuck? This article will teach you how to accomplish the task with Adobe Acrobat Writer, emphasizing on how to do it with ease. However, if you think Adobe Acrobat Writer is too expensive, you can try a much cheaper but better alternative.
Step 1. Import Your PDF File
Run PDFelement, click on the "Open File" button on the left side of the program. From the files shown in the window that pops up, click on "Open" to get your files.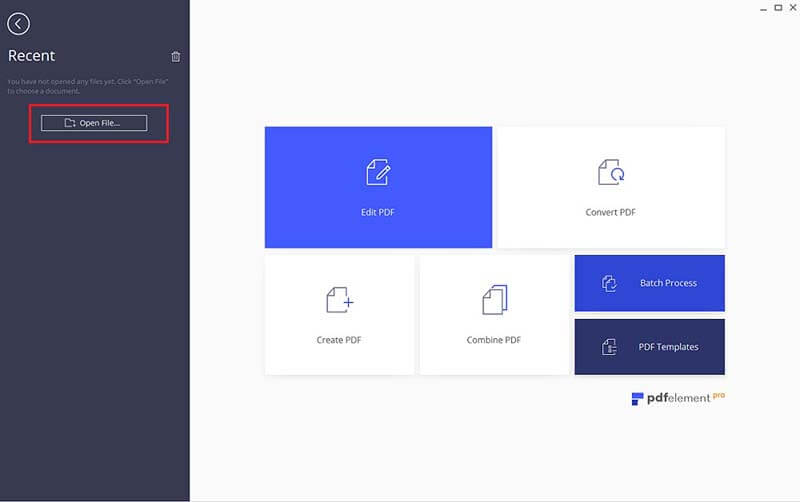 Step 2. Write on a PDF
When your file is open you will see at the top of the document an array of options will present. Click on the "Edit" tab to expand another set of choices will appear. Click on "Edit" button, which will essentially activate your PDF file to become writable on. Click on your text and select the area you wish to write on. Once through, click on "Save". You have successfully written on your PDF.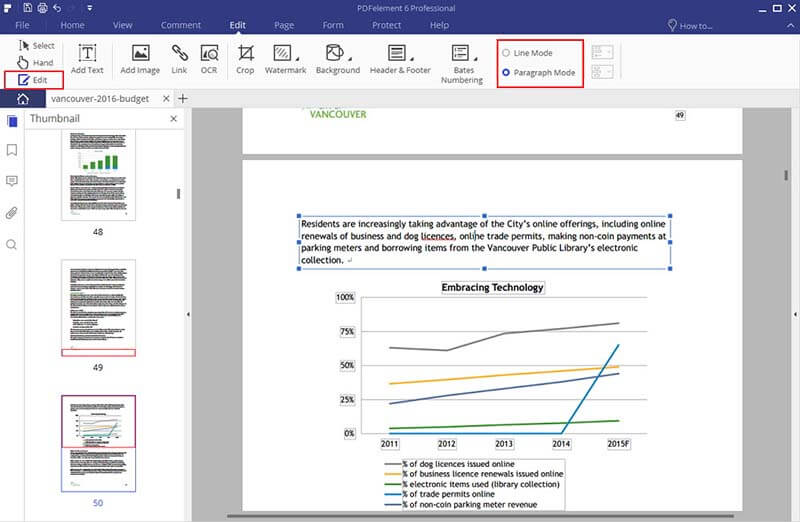 Comparison: PDFelement vs Adobe PDF Writer
---
Tips: Steps to Write on PDF with Adobe PDF Writer
You can make your scanned PDF editable with Foxit OCR feature on your Windows PC. The steps below show how to make a scanned PDF editable with Foxit PhantomPDF.
1. Click on the Adobe Acrobat and choose the file you wish to edit. On the right hand side of you screen is a pane that presents you with such options as, Export PDF, Edit PDF, and Comment among others.
2. Click on Edit PDF. NOTE: If you have not subscribed to Acrobat, this may be the end of the road for you as you must sign in to continue.
3. Now you click on the part of the text you wish to write on. Once you are through adding text on your PDF document you can click on the Save button.