Plugins are added features that come with an application when you buy it. They work to make your experience with the application better by providing extra capabilities. However different search engines have added their own plug-ins over the years and are designed in such a way that unless you manually adjust your own Adobe Acrobat plug-in settings, these plugins are automatically disabled or replaced for you. In this article, we'll show you how to install and download the Adobe Acrobat plug-in from different web browsers to ensure they work correctly.
Edit PDF without Installing Adobe Acrobat Plugin
There is also a simpler solution than having to keep installing plugins. Download PDFelement, which comes fully loaded and secured, requiring no additional plugins to use the program effectively. You can easily edit your PDF document without having to figure out what browser you are on or if your plug-ins are updated or not.
Form Data Automation: Extract data from forms in batches.
Automatic Form Recognition Technology: Recognize editable form fields to easily fill forms.
Edit text, images, and pages in your PDF file just like you would in a Word processor.
Copy and edit scanned PDF files with the help of OCR technology.
Merge and split PDFs to manage and organize your files in a better way.
Password protect PDFs to restrict viewing and editing.
Fill out and create PDF forms to increase productivity.
Step 1. Launch Your File in the Program
Launch PDFelement. Click on "Open File". When the window opens, browse through your files and click "Open" to upload the document you want to edit.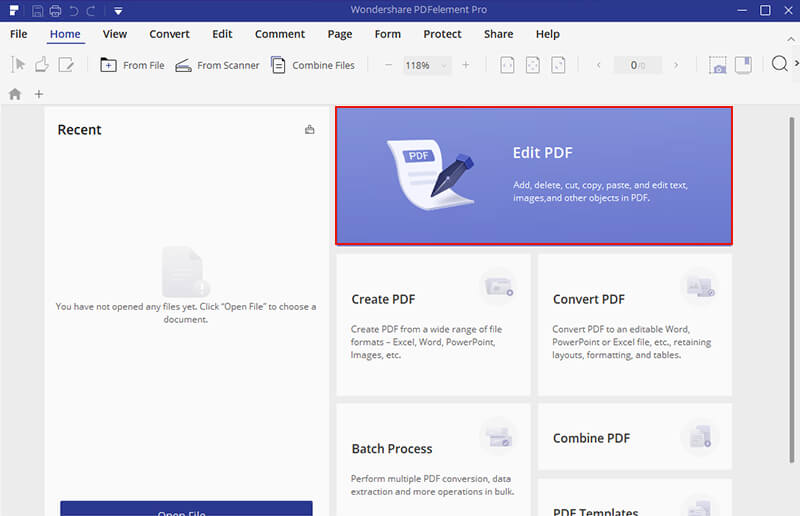 Step 2. Edit Your PDF Document
Once it is open, you will see options viewable at the top, such as: Home, View, Comment, Edit, et cetera. Click on the "Edit" tab, which will present you with more options like, "Add Text", "Add Image" and more.
Click on the best option for your editing needs. To edit text, click on the "Edit" button. Your PDF can now be actively edited. Navigate to any part of the document to edit it and then click "Save".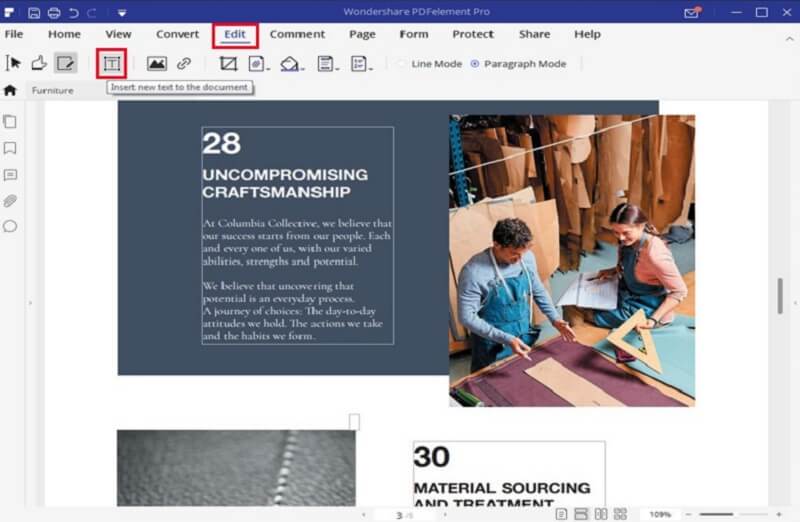 Before you download and install the Adobe Acrobat Plugin, or before you choose an Adobe Acrobat alternative, you may want to compare the main features with another program. We've provided a comprehensive comparison between Adobe Acrobat and the Adobe alternative PDFelement below.
Comparison of PDFelement and Adobe Acrobat Plugin
| Product Features | | Acrobat Standard DC |
| --- | --- | --- |
---
How to Enable Adobe® Acrobat® PDF Plugin
1. For FireFox
How to add Adobe Acrobat Plugin on FireFox.
Launch FireFox and go to "Tools".
Click on "Add-ons".
Then select "Plug-ins".
Next to the "Plug-ins" tab is a list of actions you can choose from.
"Always Active": Ensures that your plugin to open your Adobe reader is always active.
"Ask to Activate": This command will cause Adobe to ask you if you want to use the plug-ins whenever you open a PDF file.
"Never Active": This option ensures that your plug-ins are never active when you open PDF on the browser.
By selecting the plug-in and clicking on "Always Active", you have enabled your plug-in.
2. For Safari
How to add Adobe Acrobat Plugin on Safari.
Launch Safari.
Click on "Preferences".
On "Preferences", select "Security".
Next to the internet plug-ins, click on "Website Settings".
When plug-ins list appears, click on "Adobe Acrobat".
Click on "Always Allow", then click "Done".
3. For Internet Explorer
How to add Adobe Acrobat Plugin on Internet Explorer.
In the browser, navigate to the Tools menu.
Click on Manage Add-ons.
Click on Toolbars and Extensions.
Select All Add-ons to explore your options.
Now click on Adobe Acrobat.
Depending on the button status, it can either be enabled or disabled. If it is on 'disabled' click on Enable. This action will enable your plug-ins.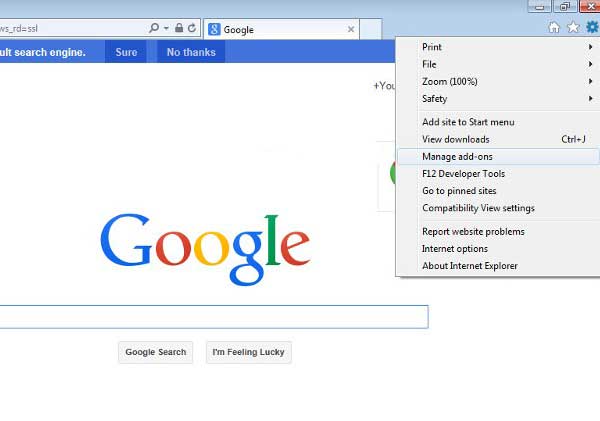 4. For Chrome
How to add Adobe Acrobat Plugin on Chrome.
Unfortunately, Adobe Acrobat and Chrome are no longer compatible. In September 2015 the NPAPI plug in support was discontinued. You will likely need to use another browser to activate your Adobe plug-ins instead.
---
Common Problems with Plug-ins of Adobe Acrobat
Problems associated with plug-ins vary. They include:
Poor image quality
Display issues
Any embedded material may also not display
The solution for these problems is to always ensure you have your plug-ins turned on. If your browser does not support these plug-ins, for instance Chrome, you may have to use another browser.
Now that Adobe Acrobat has ended support, there are no more updates or customer support available for the program. You can though keep using it, but if you have an issue using it, there are no resources to turn to. More importantly, your file and data might be at risk due to a lack of protection. In this case, you can free download the best alternatives to Adobe Acrobat here.
---