Mac users can now easily view PDF files and documents by dedicated software available online. Users can benefit in numerous ways from these software such as manipulating PDF document or simple form-filling options. This article has identified Top 7 PDF readers for Mac users and describes their various features.
Top 7 PDF Reader for Mac
1. PDFelement 6 for Mac
PDFelement 6 for Mac is a great PDF reader for Mac users. It offers you a variety of viewing modes and options to zoom in and zoom out PDFs. When you are reading a PDF, you can add sticky notes, comment boxes, highlight sentences, insert links and draw markups and more.
In addition to viewing PDF, the fabulous software also integrates conversion, creation, and editing of PDF documents. It is great for PDF editing jobs, you can freely modify texts, images and pages on your PDFs. PDFelement lets you create, edit and fill in PDF forms. You can also sign your document with personalized signatures. Moreover, your PDFs can be converted into other formats like Word, Excel, PPT, EPUB etc. This free PDF reader for Mac has following features:
Allows users to view PDF files with different displaying mode;
Enables users to highlight, strikethrough or underline text;
Supports adding all kinds of shapes to mark up PDF files;
PDF documents editing through automatic reflow;
Allows cropping of images, insertion of water marks and merge or split PDF files;
It is compatible with Mac OS X 10.10, 10.11, 10.12 and 10.13 High Sierra.
---
2. Adobe® Reader for Mac
Adobe® Reader for Mac provides a host of affordable features regarding for viewing and editing PDF documents. PDF documents can be created from a variety of sources and maneuver them according to requirement of the user. Its key features are: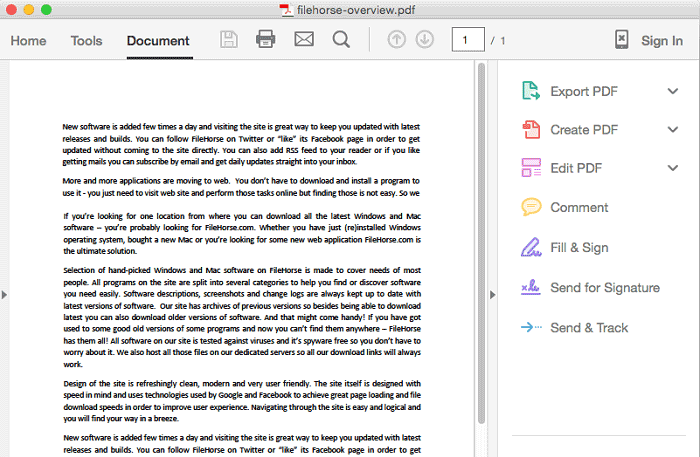 Ability to create PDF documents from a variety of sources
Allows editing, sharing, adding comments and different views of PDF files
Supports scanning through OCR
Adobe® Acrobat® XI and Adobe® Reader XI will be EOL on October 15, 2017. That'll cause no more security updates, product updates, and no more customer support. In order to avoid your file and data being insecure due to lack of protection, you should check here to find out the best alternatives to Adobe® Acrobat®.
---
3. Skim for Mac
Skim is a powerful PDF reader for Mac which allows the users view PDF documents and edit then in a user-friendly manner. The application can also be customized according to users' requirements. Main features of this PDF reader for Mac are: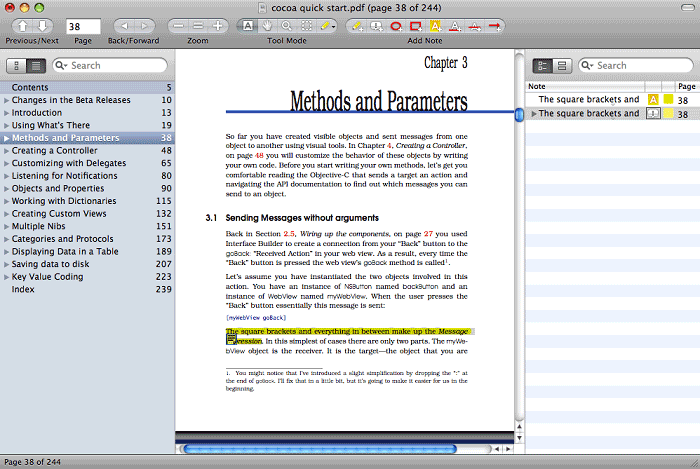 Enables editing, viewing and highlighting of PDF text;
Allows snapshots of the documents for previews;
Allows password saving in Keychain;
Enables full screen preview;
---
4. Preview
Preview is an extremely user-friendly PDF reader for Mac which employs host of options for viewing and editing PDF documents. This PDF reader for Mac has following key features: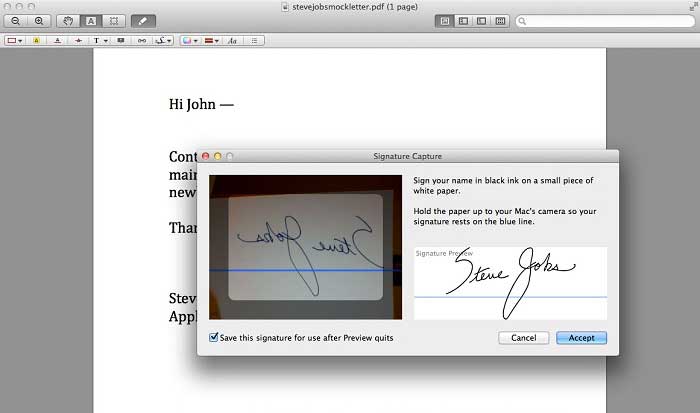 Allows viewing and working with PDF applications easy;
Enables digital signature, Bookmarks and adding comments on PDF text;
Allows customization of preview toolbar;
---
5. Chrome
Google Chrome comes with built-in best PDF reader for Mac which enables the readers to view web documents within the browser. It allows readers to control various functionality of PDF document with easy to use controls. The main features of this best PDF reader for Mac are: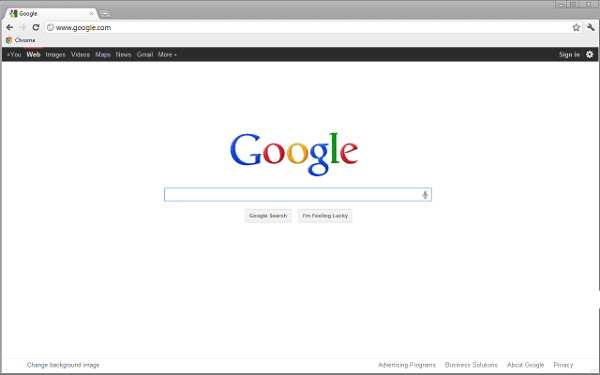 Option for saving the PDF document from within the browser;
Enables printing PDF document from within the browser;
The PDF viewer can be enabled and disabled manually;
---
6. Soda PDF
Soda PDF is a Free PDF converter and reader available for Mac OS. Here you can read any PDF document and browse through catalogues, magazines, eBooks, and any other reading materials in amazing 3D with its out-and-out pending technology. Using Soda PDF, you are also able to review your documents using notes and markup text tools, fill and save forms, copy and search text.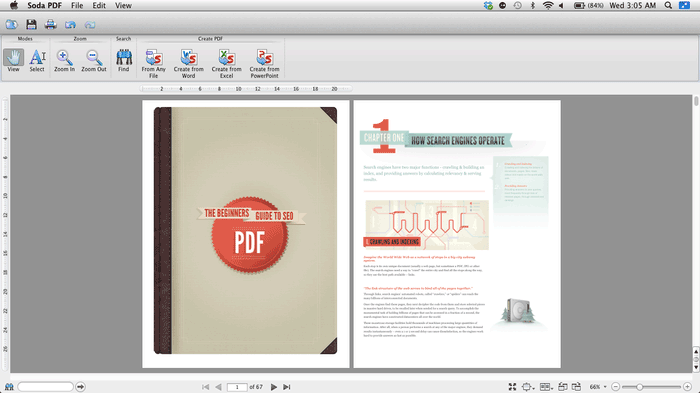 Open, read, and print PDF files
Read any PDF file in 3D without converting the file
Read digital comic book files
Create PDF
---
7. Haihaisoft Reader for Mac
Haihaisoft PDF Reader lets you to read PDF files in an accessible environment. You are able to open a document bywith the file browser alone, as the "drag and drop" feature isn't available. Furthermore, it allows you to rotate pages, go full screen mode, make a presentation, be at the first, last, next, or previous page, take advantage of a search function, zoom out and in, on top of creating a favorites list.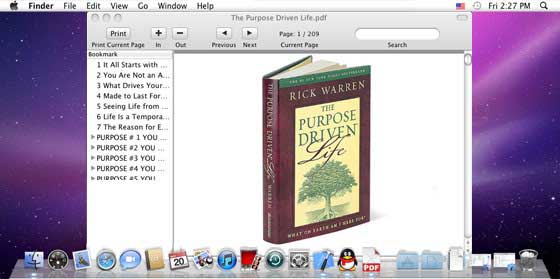 Read and Print all Adobe PDF documents
The download size of Haihaisoft Reader is only 3 MB which is a fraction of Adobe Reader
When you run Haihaisoft PDF Reader, it launches instantly without any delay
High security and privacy
It supports protected PDF document by DRM-X platform