There is no deny in the fact that portable document format or PDF is one of most widely used and safest way of sending documents between different computers and mobile devices. Most of the operating system have a native PDF file reader which will allow you to read and interact with the document. However, neither Windows nor Mac OS X has the powerful PDF editor which can edit the text and images in your document. In this article, I will teach you how to edit PDF image in a hassle-free way with PDFelement.
PDFelement is not merely a PDF reader but all in one solution to edit and manage your PDF files. Unlike most of the PDF editors, Wondershare PDFelement will not only edit the text in your PDF file, however, you can also edit the images in the best possible way. You can easily change the size of your image, rotate it in 90 degrees or more, and change the direction in an inclined view or whatever you find feasible for your document.
The amazing image editing feature of Wondershare PDFelement doesn't end here, you can also extract text from your images. Yes, in the latest version, developers have included the latest OCR feature which will automatically scan the text in an image and you can edit that text in the image. Moreover, you can edit PDF image on Mac also thanks to the compatibility of PDFelement.
---
How to Edit Image in PDF
Step 1. Open File in PDFelement
After installation, open the PDF file in which you want to edit the images. To do this, click the "Open File" button on the Home window. Select the folder from where you want to open the PDF file and click on the "Open" button again.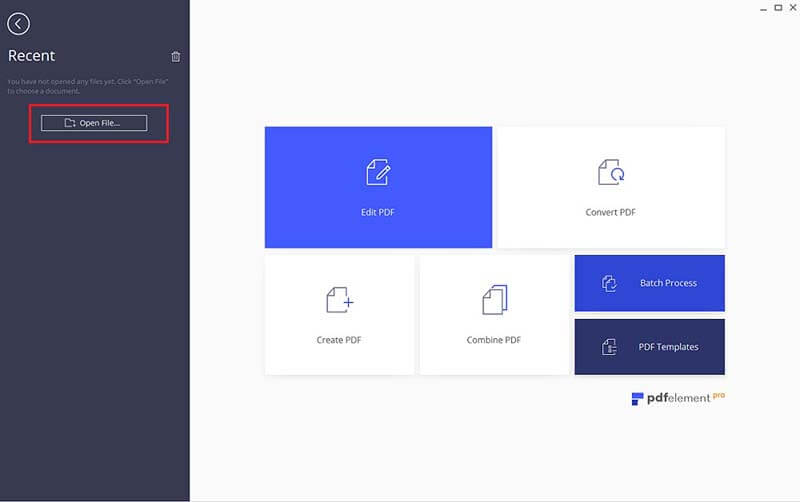 Step 2. Edit an Image in PDF
Go to the Edit tab and click "Edit" to enable the image editing mode. You can right right click on the image and cut,copy and paste the image, adjust its size and position or simply delete it according to your needs.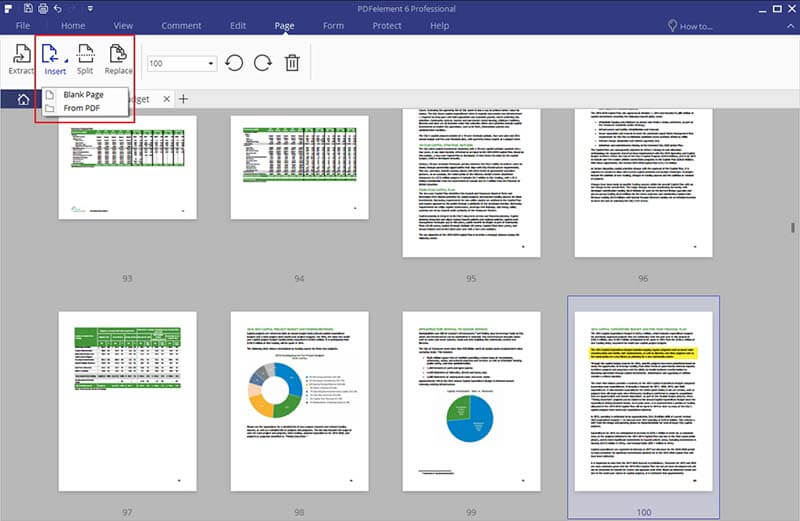 Step 3. Add Images to PDF
If you want to add new images in your PDF file, click on the "Add Image" option and select the images that you want to add to the PDF file. Once the images have been imported, you can place them anywhere in your PDF file.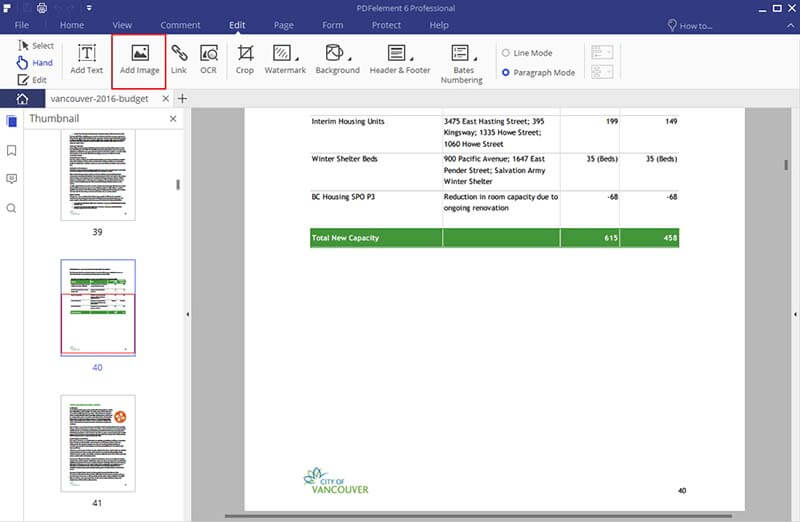 ---
Other PDF Image Editor on the Internet
1. Nitro Pro (PDF Image Editor)
Nitro PDF pro is another professional level PDF image editor which will let you create, convert, merge or convert the PDF files. Although the programs provide all editing features but they are buried deep in the settings which may become useful for most of the users. It will also let you create PDF forms, sign them or save them as word document. The only unique feature present in the Nitro PDF Pro is the cloud connectivity which will automatically save the documents on the cloud services such as Dropbox or Google Drive. All in All, it will cost you more than $159.99 which is more than necessary as compared to the features offered by Nitro PDF pro.
Support OS: Windows Version Only
Price: $159.99
Rating: 3.5/5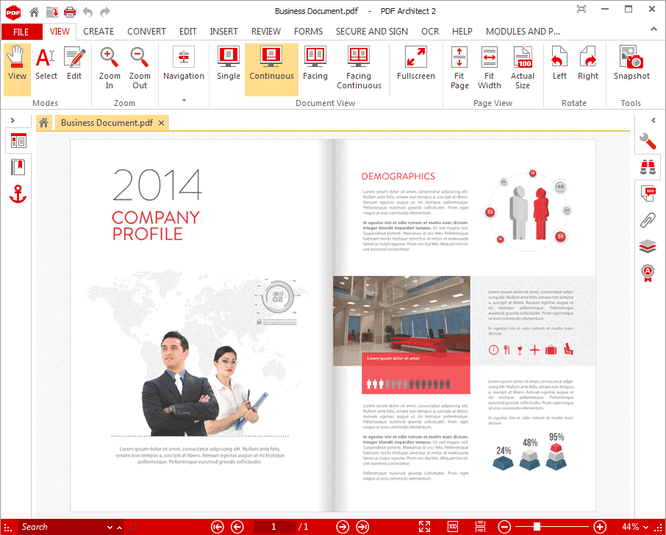 ---
2. Inkspace
Inkspace is not a free PDF image editor yet it is a Pro imaging editing application which will let you import and export PDF files from the program. This program is not suitable for basic users as editing the text present in the PDF file will become very difficult for most of the users. On the other hand, you can add different images or draw vector graphics in the PDF file. The whole PDF file will be divided into different layers and you can edit each and every layer to cater your needs.
Support OS: Windows
Price: Free
Rating: 3/5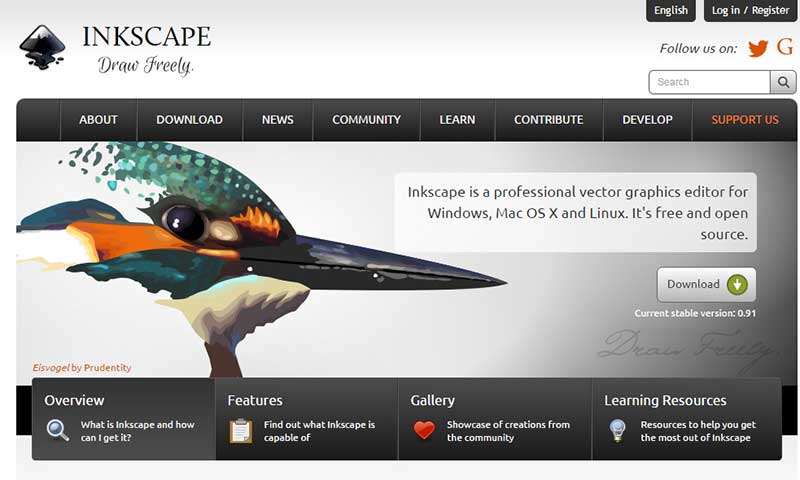 ---
3. PDF Escape
PDF Escape is another windows based program which comes in online and desktop program. The online web service will let you view or convert the PDF documents. However, to edit the PDF image, you will need the desktop version PDF Escape Ultimate. If the image is present on the text, you can either move it to the back or front. Similarly, you can also extract the Images from the PDF files using this free PDF image editor. You can also lock, compress PDF files or combine multiple PDF files to make one.
Support OS: Windows
Price: $5.99/month
Rating: 4/5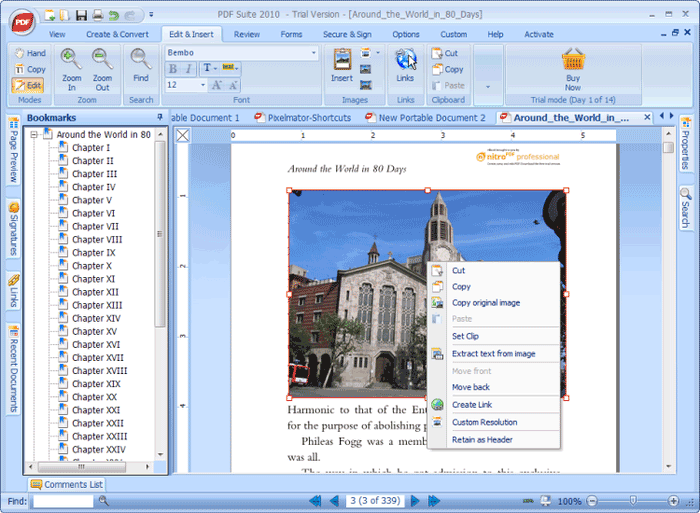 ---
4. CutePDF Pro
CutePDF Pro is not a standalone application to create or edit PDF files but it is one of many tools which will work together with other programs. The Image editing features are only present in the Pro version and you will need to install another third party plug-in to make this feature functional. Apart from that, this PDF image editor provides tons of features to edit PDF pages, you can extract pages from the PDF file, add new pages, replace existing pages with the new pages or can convert PDF files to other formats such as Image or doc, docx.
Support OS: Windows
Price: $89.99
Rating: 3/5