Top 3 Awesome Signature Generators
The need to print out papers, have them signed them using ink pens, and scan them back enclosed in an email, is becoming anachronistic. This development is caused by the advent of several awesome signature generators online, allowing users design their signatures for use in e-documents. These tools help you create awesome signatures that are binding legally and can be applied to documents in various formats such as PDF, Excel, Word, etc. Discussed below are the top 3 coolest signature creators.
Best 3 Awesome Signature Generators
1. SignX
Designed by WonderShare, SignX is popular for its highly professional offerings for signature design. It lets users generate a custom signature in any style they choose. But the software is not just for making e-signatures; it is also a great document management tool with secure password protection for your files and documents.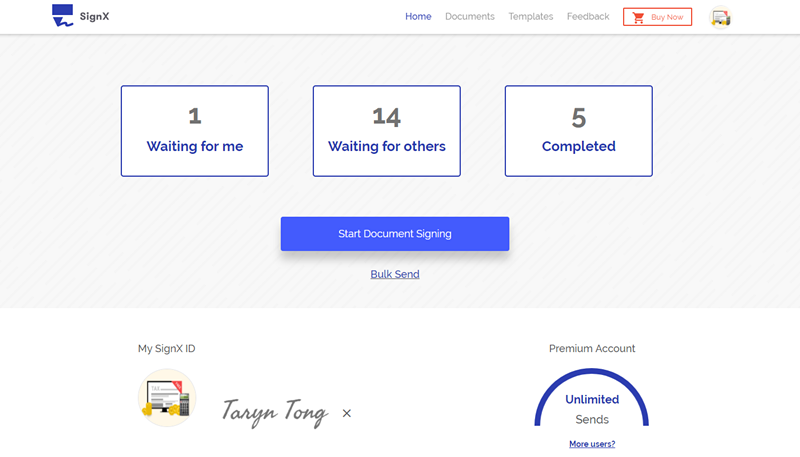 Key Benefits:
SignX provides users with quality personalization as well as real-time notifications
You can rest assured that e-signatures designed with the app are legally binding signatures
It is built with a high level of encryption and flexible interface
2. WOW Signature Creator
This is another excellent signature maker, most suitable for persons with a penchant for stylish yet unique signatures. With the use of WOW Signature app, you can design your electronic signature on World of Warcraft. The software is ideal for making signatures for use on internet fora, sites as well as emails, and does not allow document signing.
Key Benefits:
It is a powerful tool for creating awesome signatures with its array of styles, colors, and fonts
It isn't cumbersome to use
It has a creative interface
Free Download WOW Signature Creator >>
3. OnlineSignature.in
This is a live hand signature maker that offers a seamless solution on the net for users looking to create a personal signature within just a couple of minutes. The software lets you enter your name, select your favorite color and font, and then design your customized signature.
Key Benefits
It has a very easy to use site offering a number of amazing features creating handwritten signatures
It is very responsive and saves time
It offers a variety of options for colors and fonts
Free Download OnlineSignature >>
---
Free Download or Buy PDFelement right now!
Free Download or Buy PDFelement right now!
Buy PDFelement right now!
Buy PDFelement right now!
---
Other Popular Articles From Wondershare