If you have chosen Windows over Mac, you are probably going to be jealous of the default PDF viewer of Mac OS family. Yes, by default Mac guys can settle down and virtually do nothing but viewing digital formats from images to PDF documents and Illustrator files with the ease of a click or two. But, you shouldn't freak out! This article introduces the best Mac Preview for PC that not only does the same as the Preview on Mac OS, but also gives you a lot more.
Get Mac Preview for Windows (Windows 10 Compatible)
This may be a cliché, but PDFelement is really an all-in-one package that almost anyone can use; typists, students, designer, spell checking helper, or file owners! It can be said that: All content can be converted to smooth PDF documents, and work with in a simple way. PDFelement also offers advanced OCR technology, which allows you to digitize scanned documents so that the text can be edited and searched.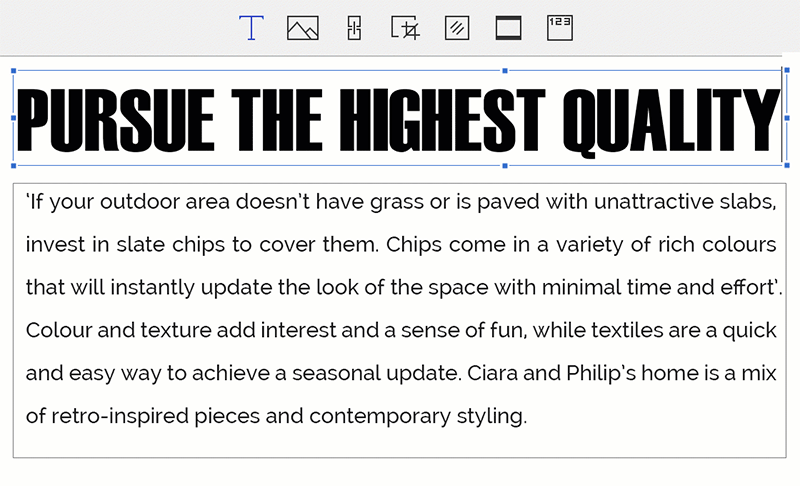 It offers numerous tools of annotation. Every tool that might be used is just right at your disposal: text-box, underline, highlight, squiggly line, typewriter etc.Document security is a very important issue, PDFelement takes it pretty seriously. Both password settings and permissions are applicable to your documents. What's more, PDFelment supports to convert multiple formats..
---
How to Edit PDF Using Windows Preview
Nothing is more exciting yet soothing than an inviting, friendly interface. Wondershare PDFelement puts its fingers on it in this sense. Once you launch the application for the first time, the simplicity of the menus grabs your attention. The Interface of PDFelement truly deserves the term 'user-friendly'.
Step 1. PDF Editing
Open your PDF in PDFelement by either using the drag-and-drop function or clicking on the Open button in the start-up window. You can also go to "File > Open > Browse". To edit your PDF document, simply click on "Edit" on the menu tab.
You can click edit a certain part of the text, change the font, size, color of the text by clicking "Edit". Remove, resize, rotate copy image in PDF also by clicking "Edit". Add a text box and enter your desired text by clicking the "Add Text" box. Use it to Select a particular image and insert it into the PDF file you are working on by clicking "Add Image".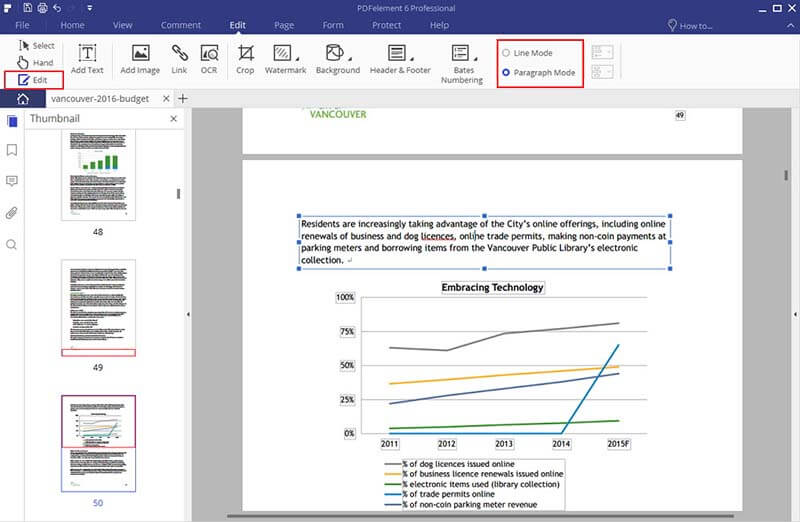 Step 2. PDF Annotation
Head to the "Comment" tab. From here, you can add notes to particular parts of your document, draw a customized text box inside of which you can insert your comments and notes, highlight a certain part of the text, draw the squiggly line and mark out an error in your PDF document.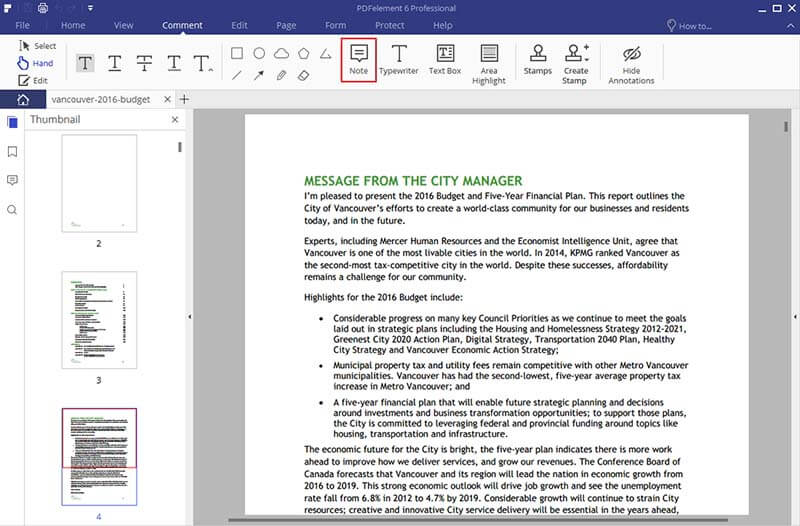 Step 3. PDF Conversion
Converting documents has never been easier. PDFelement supports convert PDF to Microsoft Office, Epub, Text, HTML and more. Just launch the application and open your file. Head to the "To Word" and "To Others" button in the "Home" tab. In the dropdown list after clicking the "To Others" button, you will have more format options to convert.
In the pop-up window, specify the destination folder. Click "Save" to confirm the process.
For batch conversion, you can head to the "Batch Process" in the start page.
Step 4. PDF OCR
Launch PDFelement and click "Open" to import your scanned PDF. The program will automatically recognize your file and show a "Perform OCR" button on the information bar. Click it to choose an OCR language. By default, it is set to English. If you want to set the exact pages you want to do OCR on, click on "Customize Pages". Once you are done with the settings, hit "OK".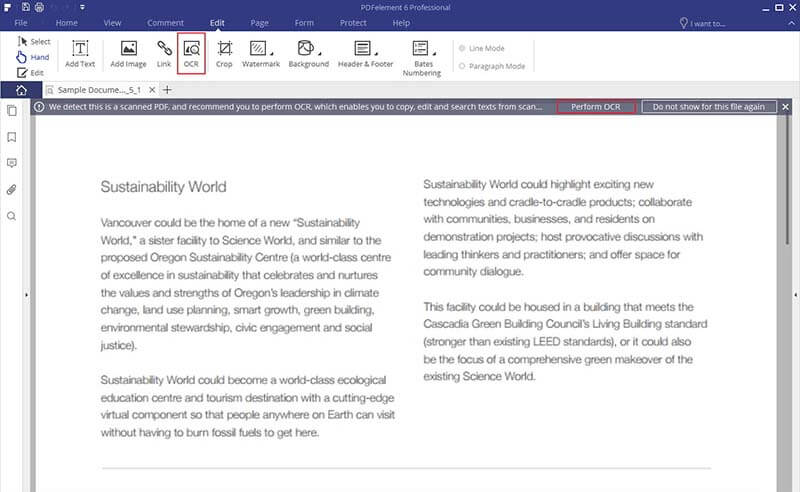 ---