Are you trying to create PDF files with Google Docs? There are limitations. For example, you cannot create PDF files from converted PowerPoint/Html/Image files. But there is a better tool to help you perform these tasks on a PDF, and we'll cover all that and more in the article below.
Create PDF with Google Docs Alternative
PDFelement is an all-in-one PDF solution. It's a PDF editor, converter, creator, annotator, manager and more. There are more features available with PDFelement than with Google Docs. PDFelement can simplify your documents and increase your productivity levels.
With PDFelement, you can sign PDF files with a digital signature, protect PDFs with passwords and permissions, and edit PDF documents as easily as you would on a word processor. It supports Windows, Mac and iOS, so you can edit your PDF from anywhere, at any time.
Step 1. Create PDF from File/Files
Launch PDFelement. Click the "Create PDF" to enable the creating PDF dialogue box. Choose the file you want to convert to PDF and click on "Open". You can also choose multiple files to create.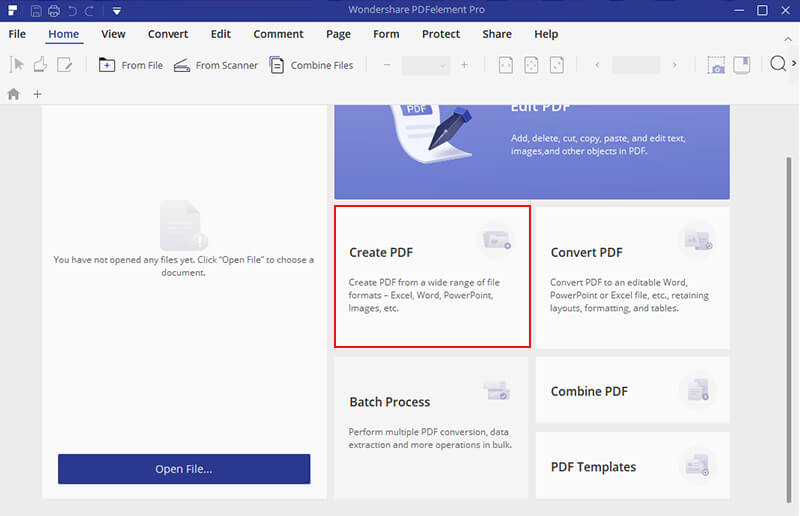 Step 2. Save As PDF
Once you click on "Open", the file will be opened in the program as a PDF. Click on "File" > "Save As" to save the file on your computer.
---
Create PDF Files with Google Documents
Log into Google Docs with your Google account. If you do not have a Google account, click the Sign up button at the top right-hand corner of the Google Home page to create one.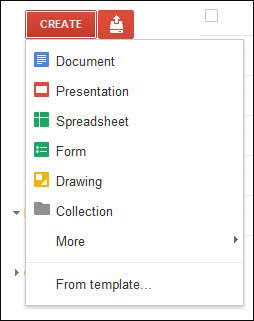 Step 1. Upload or Create a File
Click the Upload icon on the Google Docs Home page to upload the file that you're want to work with in PDF format. Word docs, Excel spreadsheets, and forms are all supported. Or you can create a file from scratch using the "CREATE" button to create a new file on Google Docs.
Step 2. Convert the File into PDF Format
Press "Ctrl + S" to save the file, and then go to "File" > "Download as" >"PDF". When you click PDF, a dialogue box will pop up, asking you to set your preferences for the output PDF file. Set your preferences and click "OK".
---
Google Docs VS. PDFelement
Now you know how to create a PDF using Google Docs. However, the output PDF will not contain any images or graphics, only plain text, which is not ideal. If you would like to save the Google Doc to a PDF file, the formatting and the layout of the original file will be lost. As a solution to this problem, PDFelement can be used to create PDF files instead. It can be done in just a couple of clicks.
| Product Features | | Google Documents |
| --- | --- | --- |
| Create PDF files from Word/Excel/Text | | |
| Create PDF files from PowerPoint/HTML/Images | | |
| Preserve the original file layout, graphics, images, etc. in the output PDF files | | |
| Add text, images, and graphics to PDF files | | |
| Delete, extract, and insert PDF pages to scanned PDF files | | |
| Merge and split PDF files | | |
---