You could have upgraded to macOS Sierra from El Capitan and you notice that your Mac is not running as expected. Your email may not work, apps may not respond or your battery may drain fast. This calls for downgrading to El Capitan (OS X 10.11). This might be difficult, especially if you don't know how to downgrade from macOS Sierra to El Capitan. You don't have to fret since this article show how to do so.
How to Downgrade to El Capitan from Sierra
Before you downgrade to El Capitan you should ensure that
You have backed up any data that you added on macOS Sierra on a hard drive.
Do not do Time Machine backup.
Do not launch El Capitan installer on macOS Sierra since it will opt for the latest version which macOS sierra. Therefore you have to erase macOS Sierra before running El Capitan.
You are connected to Wi-Fi or Ethernet.
You can now follow these steps where you will have to erase macOS Sierra and then Reinstall El Capitan.
Step 1. Erase macOS Sierra
On your Mac click on "Apple" menu and select "Restart".
Now click on "Command + R" until your Mac restarts.
On the OS X Utilities Window, click on "Disk Utility" and then click on "Continue".
Click on "Startup Disk" and then "Erase" button.
Now you have to give a name for the file to be erased and then choose "Mac OS Extended (Journaled)" format. After that click on "Erase". From there you can now quit the Disk Utility and go back to OS X Utilities.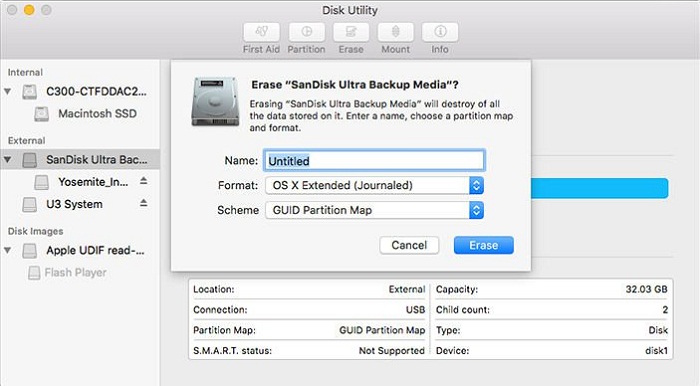 Step 2. Reinstall OS X El Capitan
On the OS X Utilities select "Reinstall OS" option
Reinstall El Capitan installer by clicking on "Continue".
Comply with the terms and conditions to reinstall it on your Mac.
Upon completion, your Mac will reboot. From there you can now restore your backup from Time Machine to your Mac.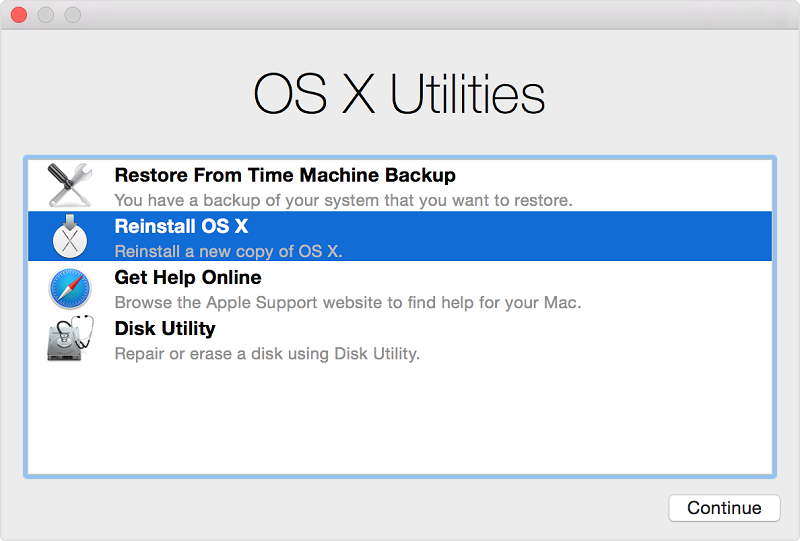 ---
Best PDF Editor for macOS Sierra
When you upgrade to macOS Sierra you will enjoy lots of advancements that comes to it. However, this might not be all good if you lack a PDF editor for macOS Sierra or High Sierra. You should not that not all PDF editors are compatible with this newest version. Therefore you need to download PDFelement for Mac. This software is a comprehensive tool for macOS Sierra that edits, comments, converts and also creates PDF files.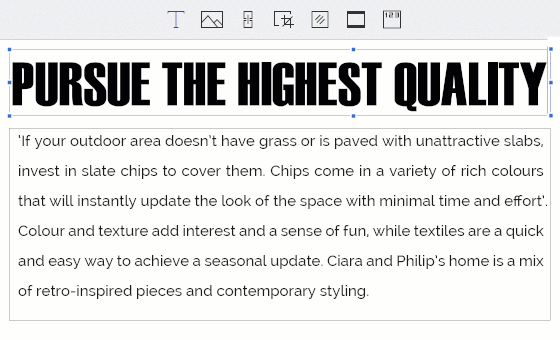 You can change texts, delete texts, change font size or style, edit images, add pages, rotate pages, insert pages, delete pages and extract pages.
You can also annotate, watermark, highlight, draw shapes, draw lines, add sticky notes, add text box, strikethrough and underline.
You will be able to create PDFs from other PDF files, blank documents, HTML, Rich Texts, JPEG, GIF TIFF, BMP and PNG files.
It also lets you to convert your PDF to PowerPoint, Word, Pages, Plain Text, Rich Text, Excel, Images, EPUB, HTML and images.
It allows you to hide sensitive information on PDF with redaction tools.
It a multilingual OCR plug-in that makes texts, objects and images on scanned PDF files editable.
---