It is time to fill the contract or an interview PDF form on your computer but you cannot. PDF forms can either be interactive or non- interactive. Interactive forms are those that you can fill in while non-interactive forms are those restricted and you cannot edit them. This PDF forms could be urgent and you want to fill them quickly and accurately. You will be required to use a third party or inbuilt PDF applications on your Mac. In this article you will learn how to fill out PDF forms in Preview on Mac OS X.
How to Fill out PDF Forms with Preview Alternative
Here is a better program to help you fill out PDF forms: PDFelement for Mac. It enable users to fill out PDF forms on Mac, as well as create PDF form fields easily.
It is a comprehensive PDF editor that edits PDF, annotate files easily. It can freely make changes on each element in your PDF. This easy to use software is coupled with other features like: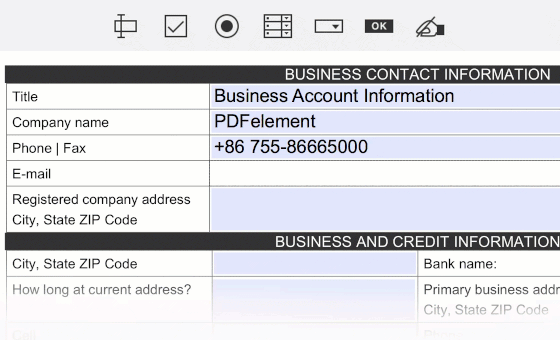 Underline, strikethrough, highlight, add sticky notes, add texts box add callout comments, and add links to your PDF file.
It is PDF converter that supports editable output formats like PowerPoint, Excel, Word, Plain Text, Rich Text, HTML, images and EPUB.
It can convert texts, webpages, clipboards and images to editable PDF files.
It combines multiple PDF files together or split large PDF into separate files.
It is smart PDF viewer that enables you scroll pages, navigate and zoom PDF.
It prints and saves PDF files that are compatible with other PDF softwares.
It is compatible with Mac OS X 10.10, 10.11, 10.12, 10.13.
Step 1. Fill in PDF Forms
Launch PDFelement. Click "Open File" to load your form to the program. For interactive form, you can directly type in texts on the form. For non-interactive form, click the "Edit" button on the top tool bar then select "Add Text". Click the place where you want to insert text and enter the content.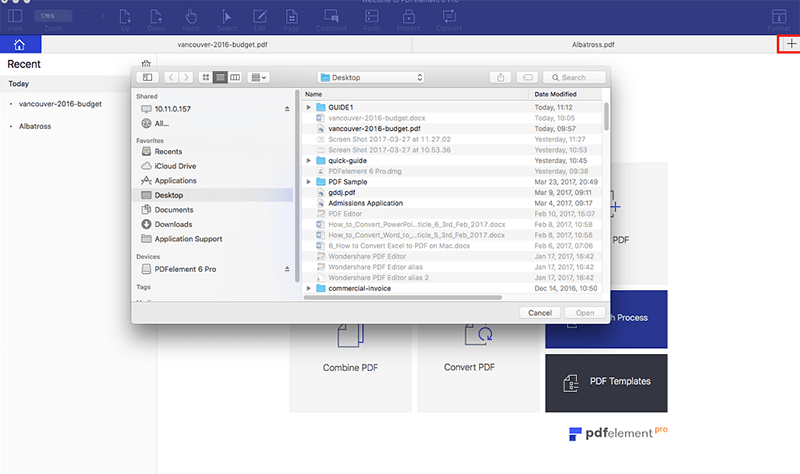 Step 2. Create a New PDF Form
You can create a PDF form from a file by clicking on "File" and select "Create > PDF from File". Here you will upload your PDF form file. Click "Open" to open it on the program. You can also generate a PDF form from scratch. For this scenario click the "File" menu followed by "Create" and then "Blank Document".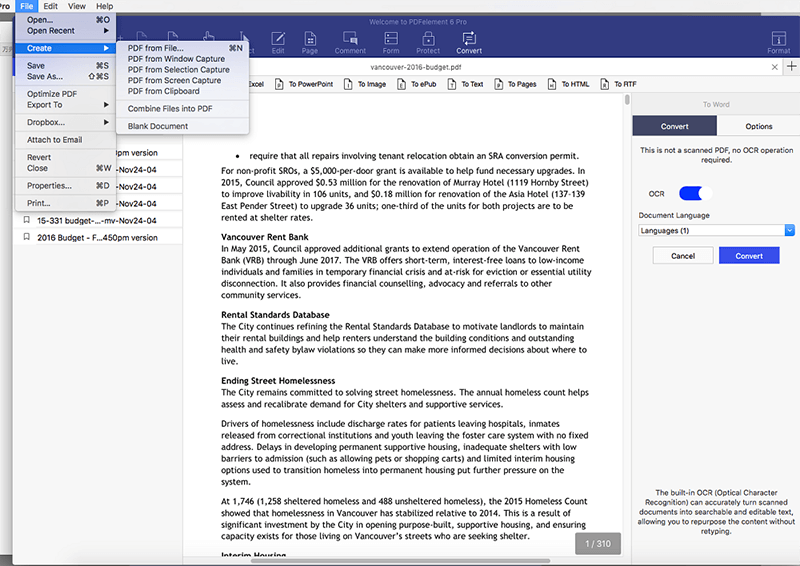 Step 3. Edit PDF Form
For the blank document you will have to create text fields. Click on the "Form" button on the tool bar to choose text fields, boxes and buttons according to your needs. Lastly, when you have filled all the forms you can now save your work.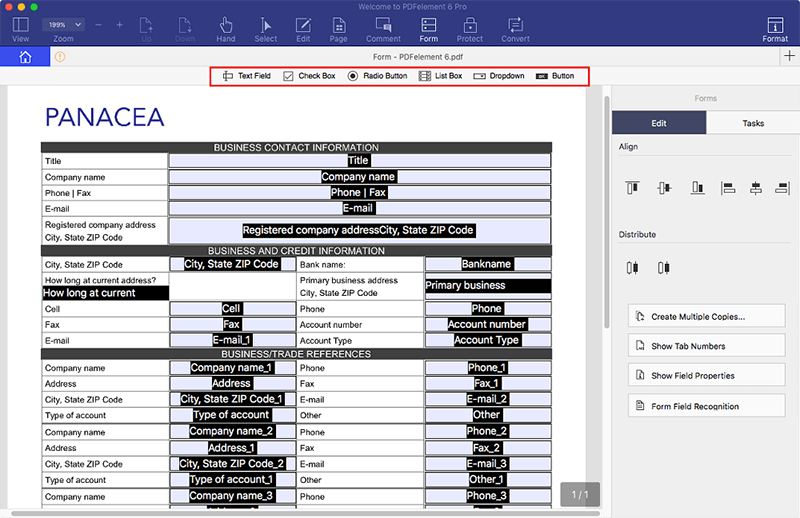 ---
How to Fill out a PDF Form with Preview on Mac
Step 1. Launch Preview on your Mac. Open your PDF form with Preview. You can control click on the document and select "Open with Preview". On the other hand you can go to "Preview" main menu and click "File" then "Open".
Step 2. You can directly fill out interactive forms in Preview. If your form is non-interactive, you can click on "Tool > Annotate > Text". Then on icon letter "A" is where you will get font size and style.
Step 3. Now, click on the field to start typing texts. Remember also you can change color of texts. Edit your texts as desired. Save your work.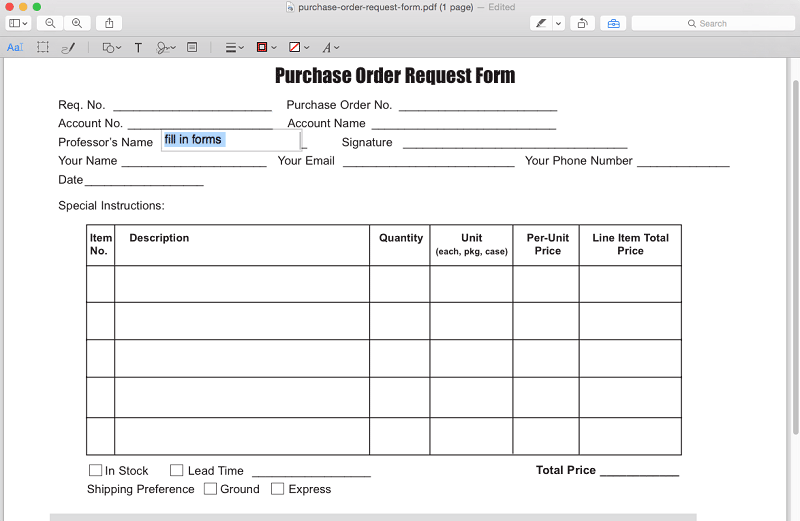 ---