Need to fill out a contract or form electronically using PDF format? PDF forms can be interactive or non-interactive. Interactive forms contain fillable form fields, while non-interactive forms are restricted and cannot be edited. If you want to fill out your PDF forms quickly and accurately, a third party PDF application is needed on your Mac. In this article you will learn how to fill out PDF forms in Preview on Mac.
How to Fill out PDF Forms with a Preview Alternative
A more advanced program to help you fill out PDF forms: PDFelement for Mac. It enables users to fill out PDF forms on Mac, as well as create PDF form fields easily.
It is a comprehensive PDF editor that annotates PDF files easily. It can make changes to any element of your PDF. This easy to use software is coupled with other features like: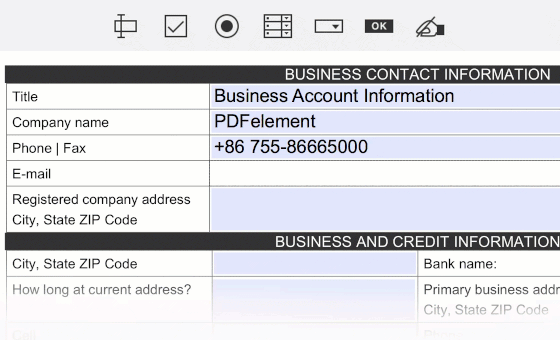 Underline, strikethrough, highlight, add sticky notes, text boxes, callout comments, or links to your PDF file.
Converts PDFs to editable output formats like PowerPoint, Excel, Word, Plain Text, Rich Text, HTML, images and EPUB.
Converts text, webpages, clipboards and images to editable PDF files.
Combines multiple PDF files together or splits large PDFs into separate files.
Smart PDF viewer that enables you to scroll pages, navigate and zoom in on PDFs.
Prints and saves PDF files that are compatible with other PDF software.
Compatible with macOS X 10.10, 10.11, 10.12, 10.13, and 10.14 Mojave.
Step 1. Fill in PDF Forms
Launch PDFelement. Click "Open File" to load your form to the program. For interactive forms, you can directly type text into the form. For non-interactive forms, click the "Edit" button on the top tool-bar then select "Add Text". Click the area where you want to insert text and enter the content.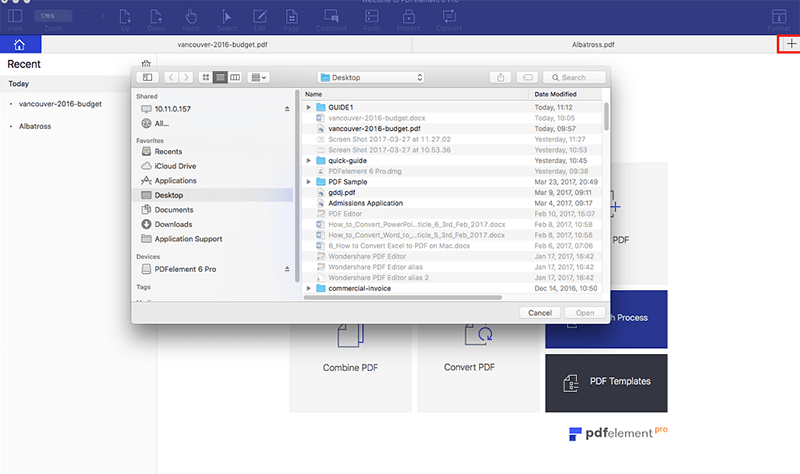 Step 2. Create a New PDF Form
You can create a PDF form from a file by clicking on "File" and selecting "Create > PDF from File". Upload the file containing your PDF form. Click "Open" to open it in the program. You can also generate a PDF form from scratch. For this scenario click the "File" menu followed by "Create" and then "Blank Document".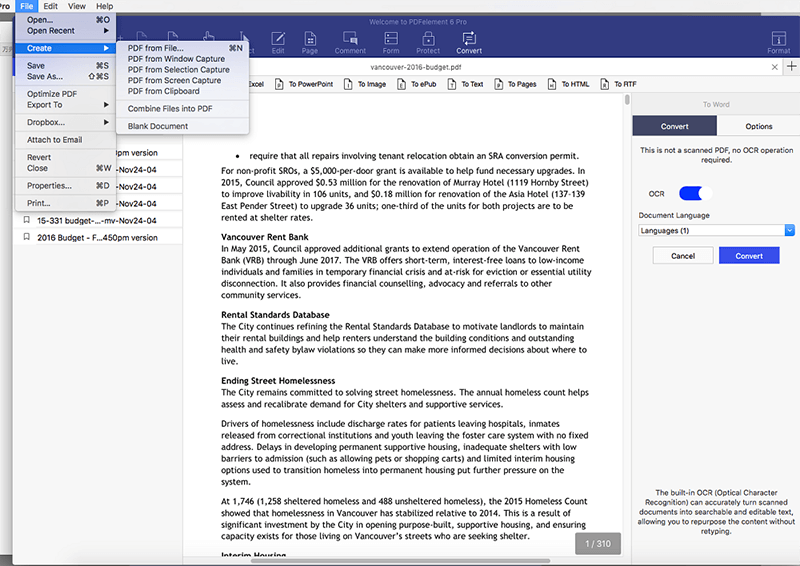 Step 3. Edit PDF Form
In a blank document you will have to create text fields. Click on the "Form" button on the tool bar to choose text fields, boxes and buttons according to your needs. Once you have done this, save your form.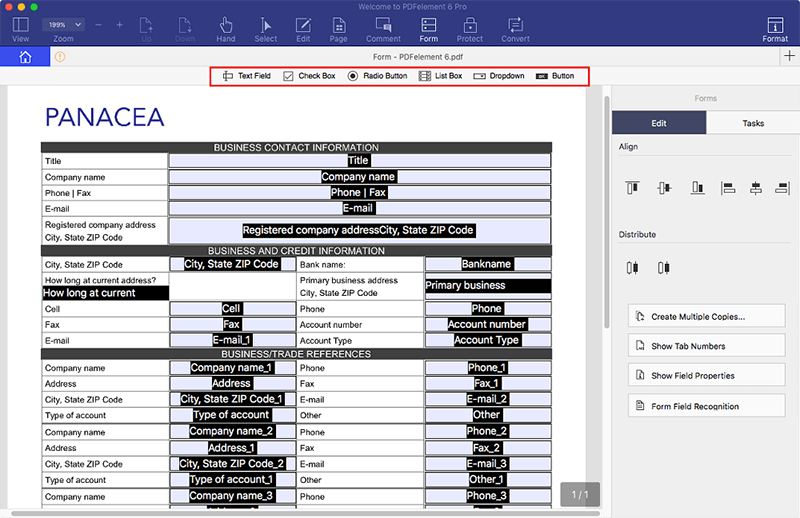 ---
How to Fill out a PDF Form with Preview on Mac
Step 1. Launch Preview on your Mac. Open your PDF form with Preview. Control-click on the document and select "Open with Preview". You can also go to the "Preview" main menu and click "File" > "Open".
Step 2. You can directly fill out interactive forms in Preview. If your form is non-interactive, you can click on "Tool > Annotate > Text" and then the font icon to choose font size size and style.
Step 3. Click on the field to start typing text. You can change color of the text and more. Once you've finished making edits, save your work.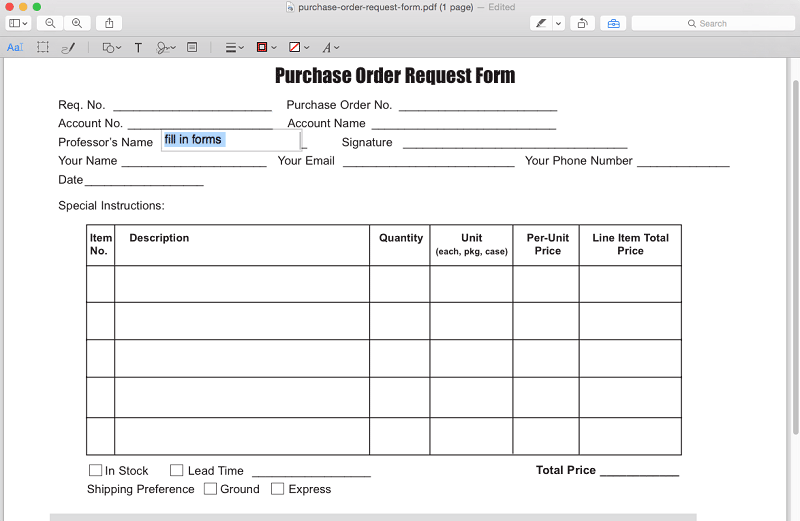 ---