To be honest, Adobe Acrobat X Pro is really a powerful PDF tool. It allows users to do almost everything on a PDF file. However, its price is too high for individuals (more than $400 for Mac version, and almost $200 for Windows version). And what bothers me so much is that every time it takes so long to edit a PDF. The snail-crawl speed really pissed me off. Fortunately, besides Acrobat, we have other options. In this article, I will tell you how to add pages to a PDF with PDFelement.
To add pages to PDF, I strongly suggest you try PDFelement. It allow us add pages (blank pages or a PDF file) to the current PDF easily and efficiently. What's more, you can also delete, crop, rotate, extract, repalce your pages on a PDF. It's also easy to edit texts and images on your PDF documents.
PDFelement has many other powerful features. With it, you can annotate PDF with comment boxes, highlight, free-hand markup, add watermarks and signatures to PDF, convert and create PDF, add password and permissions to secure your document etc.
---
How to Add Page to PDF
Step 1. Open a PDF in PDFelement
Double-click the quick start button on the desktop to launch PDFelement. And then open the PDF file that you're going to add pages to by clicking the "Open File" button.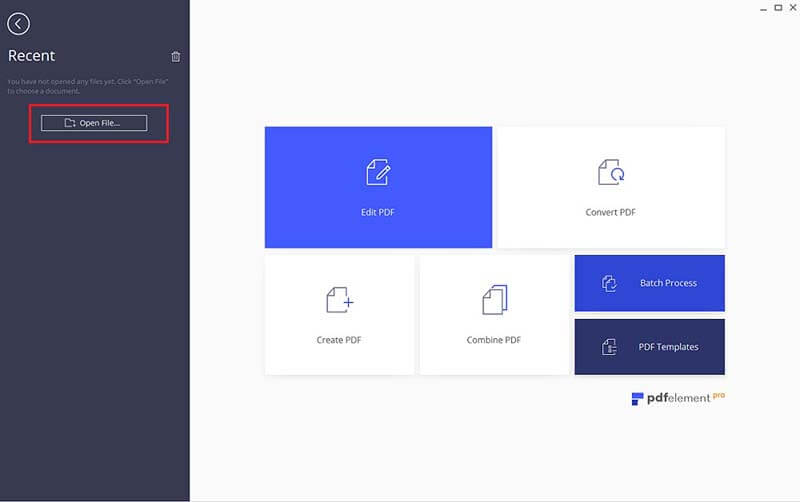 Step 2. Add a Page to PDF
On Windows PDFelement, you can add blank page or a PDF file to the existing PDF file. To do this, you can go to the "Page" menu and click "Insert". Or you can also right click on the left side PDF thumbnail and choose "Insert Page". By default the blank page will be added after the current page. After this, you are capable of writing on the blank PDF page.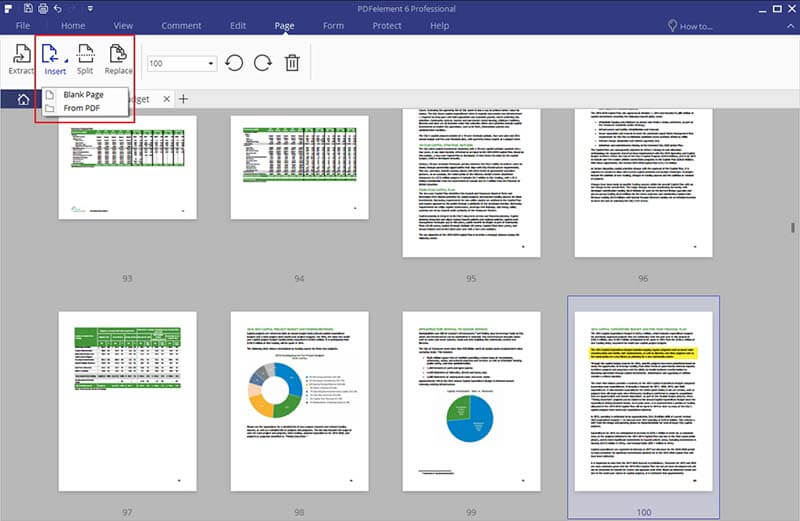 Step 3. Edit Your Pages on PDF
In addition to add new pages to your PDF, you can also edit pages in your document. Go to the "Page" menu, where you can get the option you need. For example, you can remove unwanted pages, crop a page to change aspect ratio, rotate pages by 90 degrees and more, split PDF into separate pages etc.