Although it seems to be an inappropriate to ask this question yet it is one of the major issues around the globe; Are you Eco-Friendly? According to a report from Paperkarma, each American office worker shreds around 10,000 pages every year. Shredding this much amount of paper also reflects how much trees are cut down to make this much papers. So, If you are using a lot of papers in your office, you can avoid the cutting of this much trees by building paperless office. So, what is paperless office? Any office which does not utilizes any kind of paper and use the E-mails, Notes or PDF files to communicate with other companies or within their own company is called the paperless office. Are you one of those users who are looking for some paperless office solutions for their offices or company? This article will give you in-depth reviews of do's and don'ts of creating a paperless office.
Introduction to Paperless Office: Advantages and Disadvantages
As explained above, a Paperless office is the one that doesn't use any kind of papers and does most of the tasks using Emails and online document services for most of the paperwork of the company. So, in a paperless office, all the documents will e converted to the digital form instead of the physical forms which has its own pros and cons.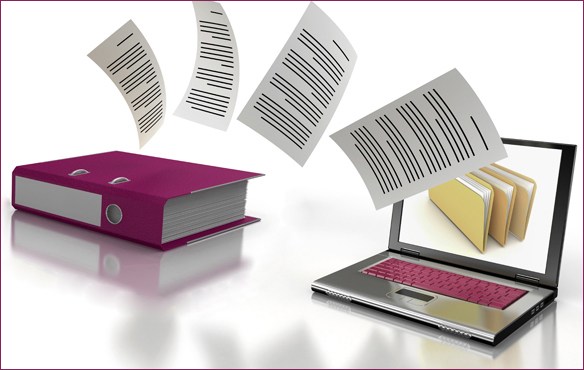 Here we will give a full introduction to paperless office. Just like the olding saying, every coin has two sides. Below we will list the main advantages and disadvantages of paperless office. Although there are still some shortcomings, paperless office is still the best choice for every company.
---
Advantages of Paperless Office:
The first advantage is that you are helping the environment, saving paper means saving trees which will have a positive effect on our environment.
Creating a paperless office will save a lot of space, you will not have to store all the files in the cabinets and most of the data will be stored online.
Apart from saving space, it will also have a big effect on the expenses of the company. Less space means less to pay as the lease or rent for your office.
Time Saving: You will not have to go through each and every cabinet to find a file, you can simply search from your computer or in the cloud service to find the file that you are looking for.
Easily accessible: Most of the files will be easily accessible instead of the old school paper methods.
You will find mixed reviews on the security of the Paperless office, some says that it is very secure because no one will be able to access any file without any proper authorization.
Disadvantages of Paperless Office:
The very first thing is that your most important and personal files will be stored on the computers, so, you will become more dependent on the technology.
Creating paperless office also comes at a one-time hefty price, you will need to have the high-end, faster computers in your office to access all files which may cost a lot of money.
More manpower: You may need to hire new IT specialists to manage all types of files and make them secure.
Although getting rid of the physical files will help you to make your office secure, but the phishing or hack attacks will be another problem that you will need to deal with.
Looking at your computer screen is harmful for your eyes, so, unlike old school method, you will have to read long documents which will not only be tiring but painful for your eyes.
---
Simple Steps for Creating a Paperless Office
Creating a paperless office is not an overnight process, you will have to do a lot of brainstorming and define all the goals that you want to achieve by creating a Paperless office.
Step 1: Reducing Paper Consumption
The first thing that you need to do is to make a proper plan to reduce paper consumption. It might be difficult for some companies to entirely get rid of all the documents. But still you can minimize the paper consumption to as low as possible. You can scan all the documents present in your office and save them in the PDF format on your computer. For this purpose, you will need a professional scanner which can scan multiple pages at the same time without any external help. So, all the data from the shelves in your office will shift to a digital library. Apart from scanning and saving the existing documents from your office, you can also make new documents and save them to use on the computer.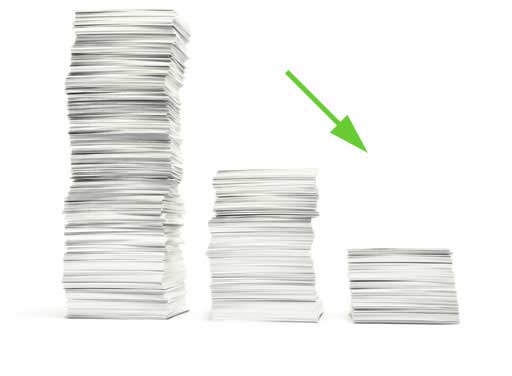 Step 2: Document Management Tools
Unlike paper documents and letters, digital world is full of the management tools which can be used to edit, arrange or store the documents in the perfect possible way. One of the best tool to manage scanned documents is using the PDFelement for Business. The scanned documents from your office will be saved as PDF file which can be edit, converted or even signed using the all-in-one PDF solution for business. By the help of this tool, you can even scan the agreements and even sign the using the unique document signing feature present in PDFelement.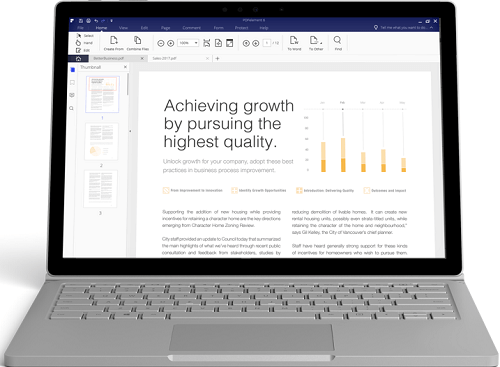 On the other hand, it will also let you lock the documents with the strong password, so, no one can access the documents without authorization. The best thing is the editing feature which can edit any PDF document, you can add new text or images anywhere on the PDF file, modify the existing content or can complete delete the text in the PDF file. Moreover, you can also add, edit or delete the pages inside in the PDF file. Once you scan a document, it is initially saved as an image and the text in the image cannot be edited unless you have the optical character Recognition and PDFelement have also got you covered in that area. Lastly, you can convert the log documents to the excel sheets, HTML files or even the word documents.
Other document management tools:
Apart from PDFelement, other tools which can be used to manage documents include the Microsoft office tools and the cloud services. Microsoft office is the renowned suite to create, manage or edit any type of documents except PDF File which can be done using PDFelement. Popular cloud services for document storage such as Dropbox, Google Drive or Evernote can also be used to store documents on the cloud without having the fear of losing the documents forever.
Step 3: Paperless Bill Paying
Most of the billings in the offices are paid via checks or the money orders, you can avoid the hassle of using papers by paying most of the bills online. You can either link your bank account with a specific service or can pay them using your Debit card issues by your bank. In this way you will not only save the money orders fee but will also save extra bucks on the postage charges. Moreover, certain finance management applications can also be used to automatically pay the billing or keeping the record of your income and expenses. You can also file your taxes online using IRS website or taxing service of your country.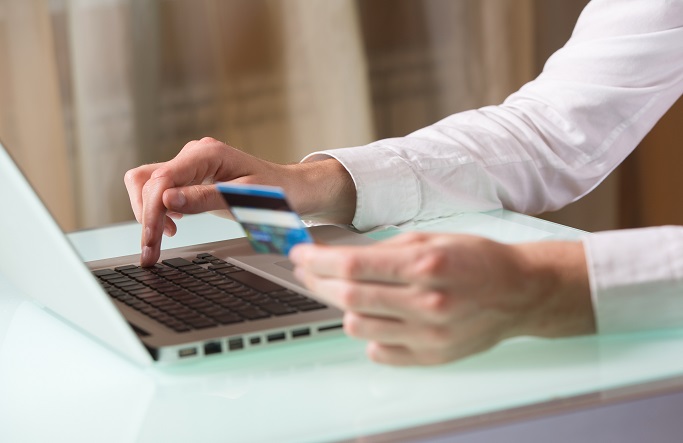 Step 4: Storage and File Sharing
There are plenty of ways of storing the documents on your computer, most of the people use the portable hard disk or cloud services to store the documents digitally. For the formal method, you will need to print the documents and send them using a costly courier service but with the help of digital media, you can instantly share the link of a PDF file with your friends, colleagues and other companies. Nowadays, portable hard disk comes with the built-in cloud backup compatibility which automatically back up the data online on the servers. You can use the Dropbox, Google Drive, Microsoft One or even the Box to upload and store your documents permanently.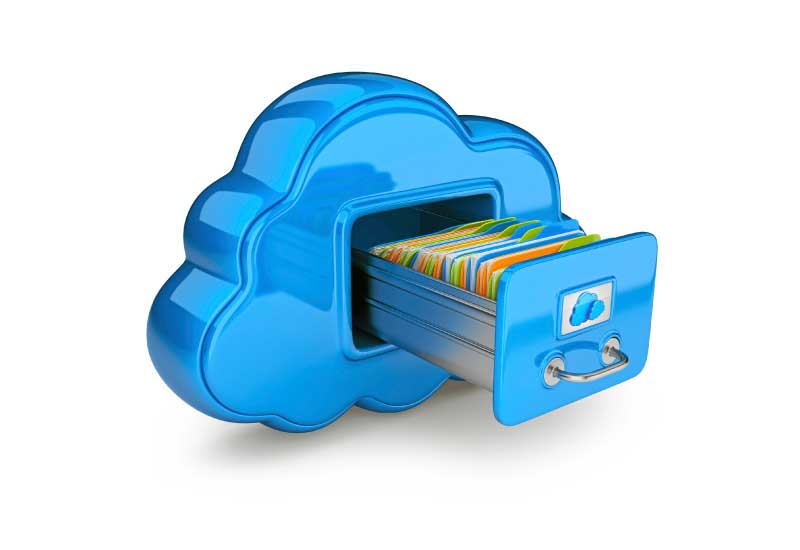 Step 5: Meetings and Printouts
Instead of marking the calendar for the most important meetings, you can simple add meetings on the calendar managing application and can share the even with plenty of people. Facebook can also be used to create a private meeting and by this why you will also know that who will be joining you for the final meeting.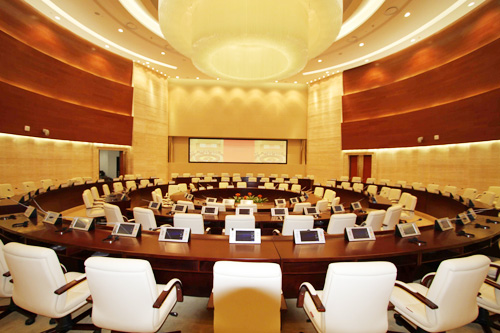 Step 6: Scanning and Faxing
Faxing is an old school and slow method which takes a lot of time to send important documents to someone. Alternatively, you can simply scan these documents and forward them using the Email services. You can use one of the above mentioned document managing tools to manage different documents and upload them to the cloud services, once everything is set, simply E-mail these documents to anyone that you want.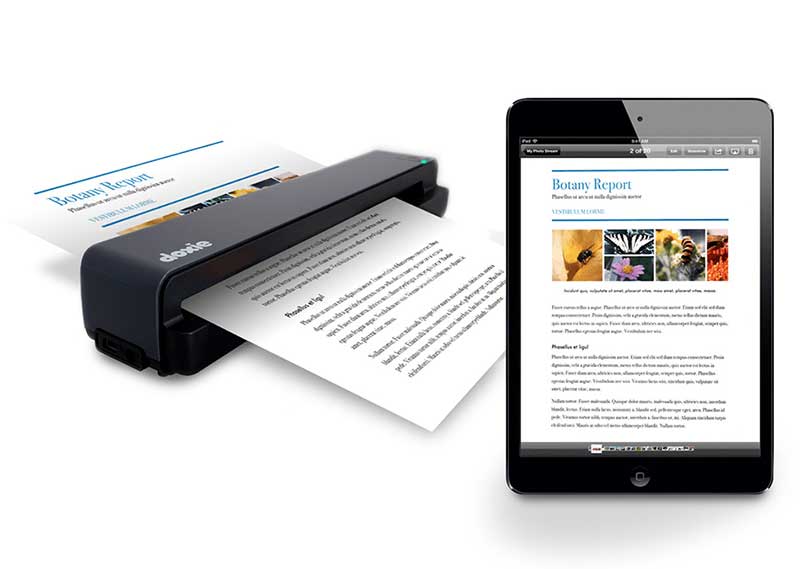 ---