Many people who love reading prefer applications such as Adobe EPUB Reader and other similar tools for reading. Being a trusted and popular brand, Adobe is everyone's preference. Downloading and installing the Adobe EPUB Reader in your laptop, tablet, smartphone or desktop is quite easy. To know all the important details about how to download, install it and system requirements, read on.
A More Powerful Adobe EPUB Reader Alternative
Find Adobe EPUB Reader features are too limited? Do you want a more powerful reader than Adobe EPUB Reader? Try PDFelement. This advanced PDF reader is combined with PDF creator, converter, editor, signer and protector.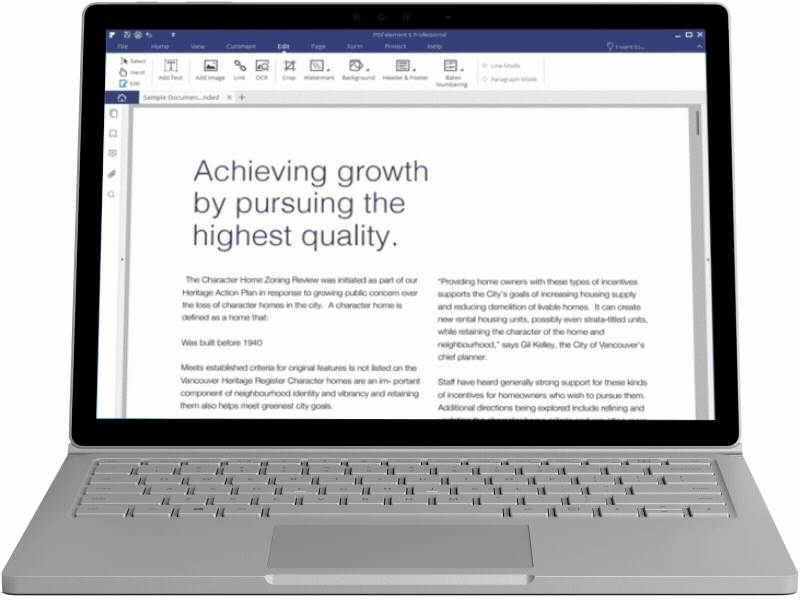 Key features:
Read PDFs with five comfortale and reliable reading-modes.
Compare PDFs with multi-tiled screen display and drag operation.
Make comments to PDF files with all kinds of markup tools.
Create and convert PDF files from/to other formats.
Create and fill out fillable PDF forms. Sign PDFs with digital signature.
Advanced OCR features help turn scanned PDF files into editable and searchable.
---
How to Download and Use Adobe EPUB Reader
System Requirements of Adobe EPUB Reader (ADE)
You can have access to the Adobe EPUB Reader through their official website of Adobe Digital Edition. You have simply visit the website and then download the application for the best reading experience. There are two different versions for Mac OS and Windows. So, you can download according to your own convenience. You have to click on the download link and then save the ADE file. When the download is complete, you have to click on the installer file and run the program in the device. Before this, here are some of the system requirements that are important for downloading the Adobe EPUB Reader. You need to go through this very carefully.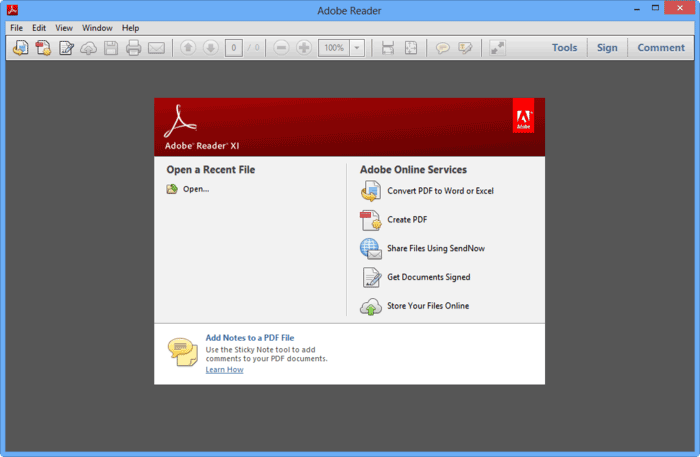 For Mac :
You will need Intel Core Duo processor or even other faster processor
Mac OS X minimum of 10.8 version
Minimum of 1 GB of RAM is recommended
Availability of hard disk space must be more than 75 MB
Must support iOS 7 or iPad for better reading experience
System must support Apple Retina Display
For Windows :
Windows operating system requires an Intel processor of at least 1.3GHz. Regarding the memory, a 128MB RAM is the minimum requirement although 256MB is highly recommended. The hard disk should have an available space of at least 335MB. This is the additional space required for the reader installation. The versions of Windows supported include Microsoft Windows 2000 with Service Pack 4; Windows Server 2003, 2008, or 2008 R2; Windows XP Professional, and Home Edition among others. In terms of browsers, Internet Explorer 7 or 8 and Firefox 3.6 or 10 (ESR) are the ones supported.
Processor must be Intel Pentium 4 processor or even a later version
A minimum of 1 GB RAM is recommended
System requirement for the installation is Windows 7 (64 or 32 bit) or Windows 8
Minimum requirement of hard disk space is 40 MB
Processor with at least 1.3 GHz is recommended
Download and Install Adobe EPUB Reader
Reading eBooks get much easier and convenient by downloading and installing the Adobe EPUB Reader. With some simple steps, you can successfully download and install this application in your device: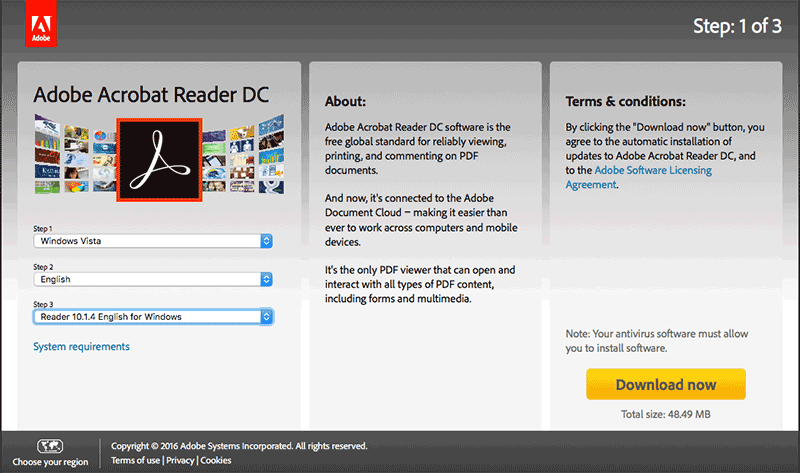 Step 1: Download ADE Installer
First you have to visit their official website and click on the "Download" button to download the ADE installer. Now select the version and then select "Save" option.
Step 2: Complete the Installation
You have to now open the ADE installer file when the download is complete. Then select the "Run" option to start the process of installation. You have to choose the right choice for completing the installation process.
Step 3: Launch ADE
Before you finish this setup, you have to select the .epub or .acsm file format for reading an eBook. If you already have a previous version of ADE, then your system will ask for migration of data from the older version. Whether you like to migrate the data or not, it is up to you. Once you are done with this, select the "Done" option to complete the whole setup.
(Note: Migrating data means that your previous eBooks will be transferred in the new version of ADE. If you are the new user of ADE, then you need to finish Adobe authorization too. )
How to Use Adobe EPUB Reader
The Adobe EPUB Reader is a very perfect tool for reading, proof-reading and sharing your eBooks easily and conveniently. This application is recommended by many readers as well as publishers from different parts of the world. This is one of the leading eBook reader in the market now. It is efficient and reliable. It can also be optimized for better performance in different devices. Any user who meets the device requirements can purchase and download this. You can also bookmark any particular part or text while you are reading an eBook.
If you are using this application for the first time, then follow this following steps: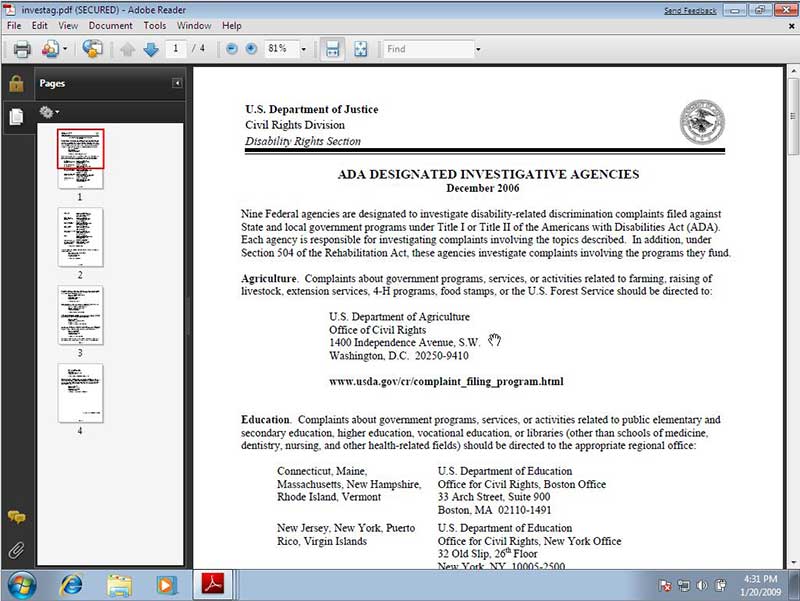 Step 1: Open the EPUB File
You have to launch the ADE in your Mac OS or Windows first and then click on the option of "File" for selecting an Adobe EPUB file. Add it to the library to add the EPUB or PDF file to your library.
Step 2: Start eReading
Double click on the jacket cover of the file to start reading the eBook. You will see that eBook will open and you can adjust the settings according to your need.
Step 3: Adjust Settings
You can use the arrow keys to turn the pages back or forward. You can adjust brightness settings as needed. You can also highlight important text while reading.
So, these are some very simple and easy to follow steps to download, install and use the Adobe EPUB Reader. You can follow these to get started. You will surely love and enjoy the eBook reading experience with this new and enhanced Adobe EPUB Reader application. If you are an ardent eBook reader, then this is the best tool to download.
---