"Does anyone know how to change a PDF page orientation from Landscape to Portrait? I tried to change the PDF page to Portrait, only to find I've changed the whole PDF file. Any idea?" As we know, Adobe Reader X can change orientation of PDF only for reading. When you quit Adobe Reader, you'll find the changes haven't been saved. No worries, the following info is about how to use PDFelement to change orientation of PDF easily in two common scenarios.
With PDFelement, you can create, convert, edit, OCR, annotate PDF files easily. Besides, both PDFelement for Windows and PDFelement for Mac are available. For Windows 10, Windows 8, Windows 7, Windows XP, and Windows Vista PC users, please download the Windows version. For Mac users, please get the Mac version. Install the app on your computer.
Change Orientation of PDF with Page Box Tool
If you get a PDF document with some landscape pages and some portrait pages, but the content in the pages is in normal direction, then you can use this PDF editor - PDFelement to change PDF from portrait to landscape or change PDF landscape to portrait with the page box tool to help you unify the page directions to be same, three simple steps can help you done this easily.
Step 1. Open a PDF
Launch PDFelement and browse the PDF file to open. You can go just click on the "Open File..." button in the main interface or drag and drop the PDF file in the program to open.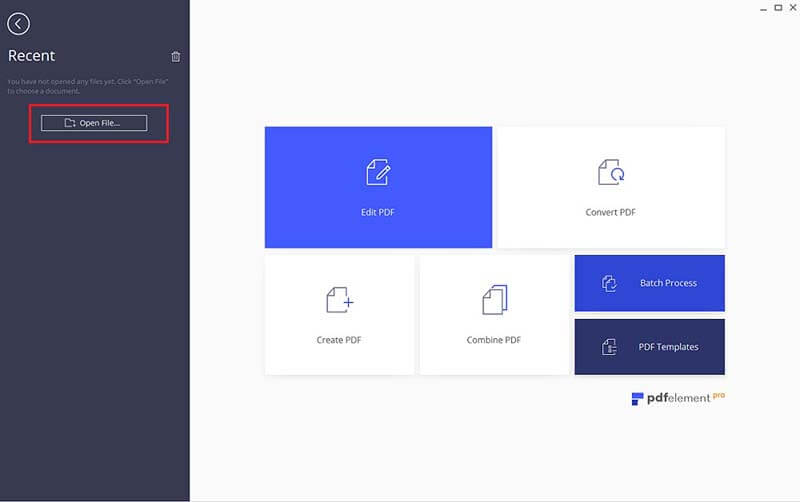 Step 2. Select "Page Box" Tool
Go to the "Page" menu and click the "Page Boxes" button. In the new pop up dialog, go to the middle "Chang Page Size" part, and choose the "Custom" option. You can also go to the "Unit" to choose Inches, Millimeters or Centimeters as the unit that you want. Select all pages or a specific range of pages to change orientation of this PDF document.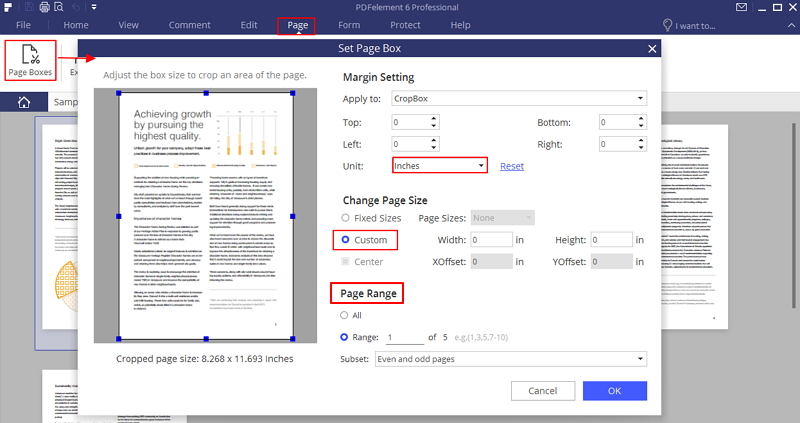 For example, if you want to change PDF from portrait to landscape of the following page without changing the content, it means we need to expand the size of this page. So the height of the new page cannot be reduced, the minimum height should be the same as current height, and the width should be bigger than height, in this way you can change PDF to landscape.
Step 3. Change the Orientation of PDF
After setting all, hit the "OK" button to go. Then in the page view you can find the PDF page has been changed to landscape. It is the same steps if you want to change PDF from landscape to portrait, just enter the width and height of the new page you want to expand it.
---
Change Orientation of PDF with Rotation Tool
When you scan a book or other paper documents to digitalize them, you may get some landscape pages due to the paper direction. In this way, you can change orientation of PDF directly by rotating PDF pages, then the orientation of content in the PDF document will be changed as well. This is another method about how to make a PDF landscape or portrait.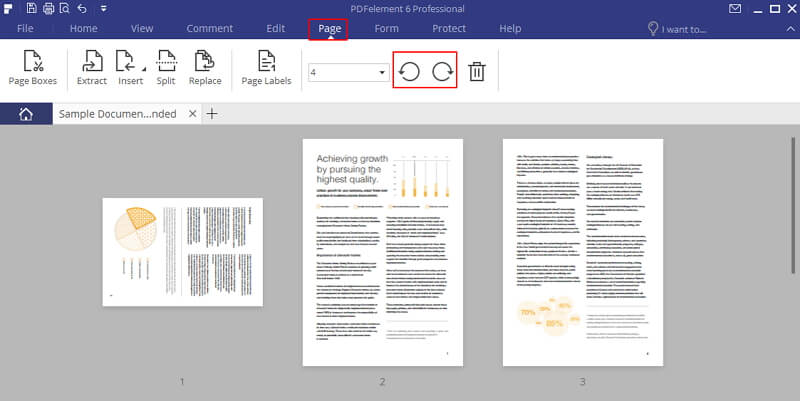 ---
Video on How to Change Orientation of PDF
PDFelement is the best tool to change PDF from portrait to landscape or change PDF from landscape to portrait in the market. With the most cost-efficient price, you can get the same full feature like Adobe Acrobat DC. Unlike other PDF Editor, PDFelement has a simple interface so you can learn how to use it within a few minutes.
---
Tips: Why Portrait PDFs are more than Landscape?
In daily life and work, PDF eBooks, manuals for software and hardware, projects or anything else that is clearly intended to be viewed mainly on screen, which is mostly in vertical orientation. Only in this way, users are able to see the whole content on the screen without zooming in the PDF.
And PDF documents are mainly generated from Word documents or files from InDesign, which are in the portrait orientation. Last, it has become people's habit to read files in portrait orientation instead of in landscape orientation. I bet even you are not willing to read scrapes of papers in landscape orientation, because this orientation might bring you visual pressure. If you want to know how to change page orientation of word documents, here is your solution.
---