Looking for an Adobe Reader alternative for Windows computer to read, comment PDF files and fill out PDF forms? If so, you might be interested in Wondershare PDFelement. The latest version comes with PDF redaction, conversion, OCR, PDF form editing and filling features. Insteding the high price of Adobe Reader, this alternative has a much more cost-effective price. Importantly, now it is absolutely the best Adobe Reader alternative in the market. It is no exaggeration to say it works much better than Adobe Reader. It is everything you need.
10 Best PDF Editors in 2017
1. PDFelement
PDFelement is the best Adobe Reader alternative you should try. This PDF tool is an all-in-one PDF solution, which makes the features of PDF Editor, PDF Converter, PDF Annotator, PDF Creator and PDF Protector into one. With it, you can have all the features with PDF you need.
This best Adobe Reader alternative makes your work with PDF more simple and soomth. Comparing with other alternatives to Adobe Reader, Wondershare PDFelement has a more stable working emvironment. You won't experience the bad feelings when you are editing your PDFs, the windows suddenly shut out.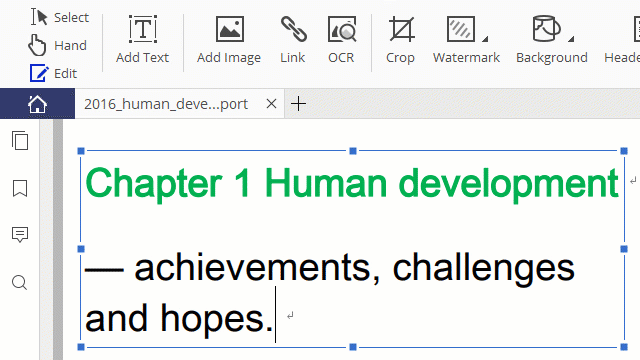 The OCR feature supports more than 20 languages thus making the editing of scanned PDF possible.
It has an automated spelling error detection which let's fix typos and other mistakes.
It can turn any non-fillable form to a fillable form in one click.
The intelligent form automation technology can help extract data from all types of identical PDFs.
It can extract data from hundreds of scanned or non-scanned PDF forms into editable Excel file.
It is well compatible with macOS 10.13 High Sierra.
Reason 1: View PDF with 5 Modes
First, as the best Adobe Reader alternative, Wondershare PDFelement displays PDF files pretty well. It offers 5 reading modes: fit to actual page size, fit to windows width, fit page to window, fit to window height and full screen. You can select one of the modes to read a PDF file. If you want to read several PDF files at a time, just open them one-by-one by clicking "File" > "Open".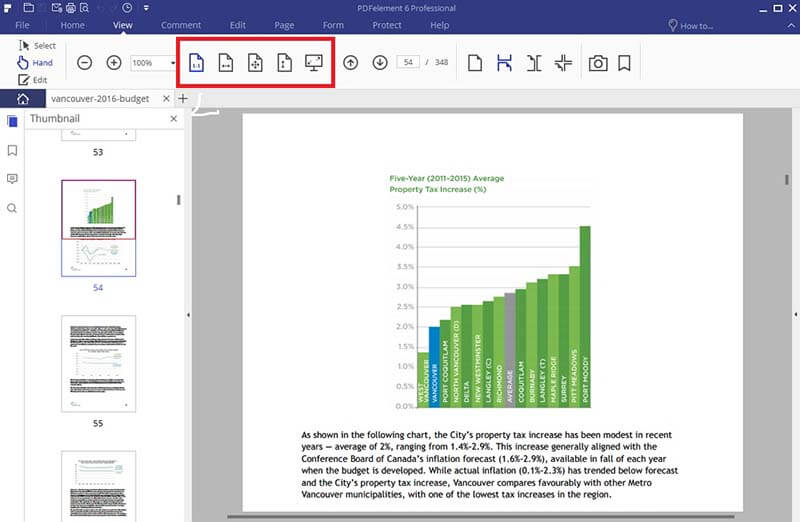 Reason 2: Comment PDF with Multiple Tools
Comment PDF files with a variety of comment and markup tools. Adobe Reader only enables you to highlight and add sticky note to a PDF file while Wondershare PDFelement offers more. You can review and draw attention to a PDF file with stamps, text box, sticky note, clouds, rectangle, highlighters, underline, and strikethrough. It's an alternative to Adobe Reader. It offers more.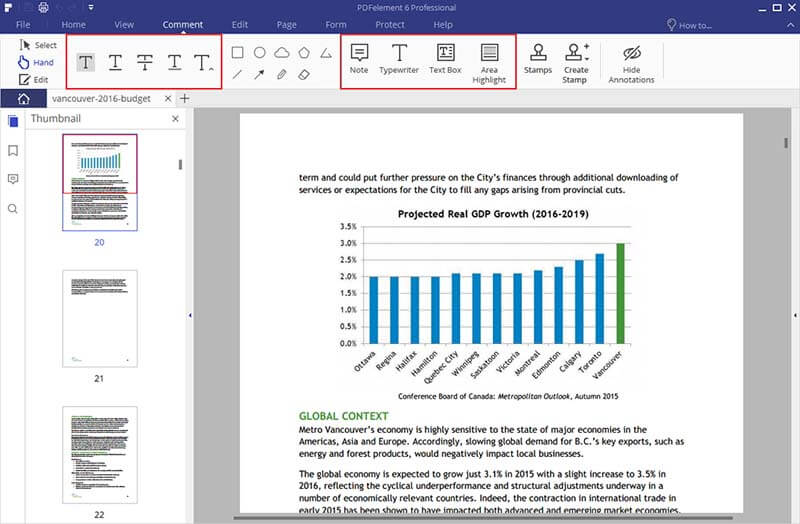 Reason 3: Fill Out PDF Form Easier
Fill out and save form with entered info. Like Adobe Reader, Wondershare PDFelement lets you fill in PDF forms as well. The difference is that it also enables you to save the form while Adobe Reader cannot save filled PDF forms. In this case, just feel free to fill PDF forms. What's more, after completing filling a form, you can sign it with signature as well.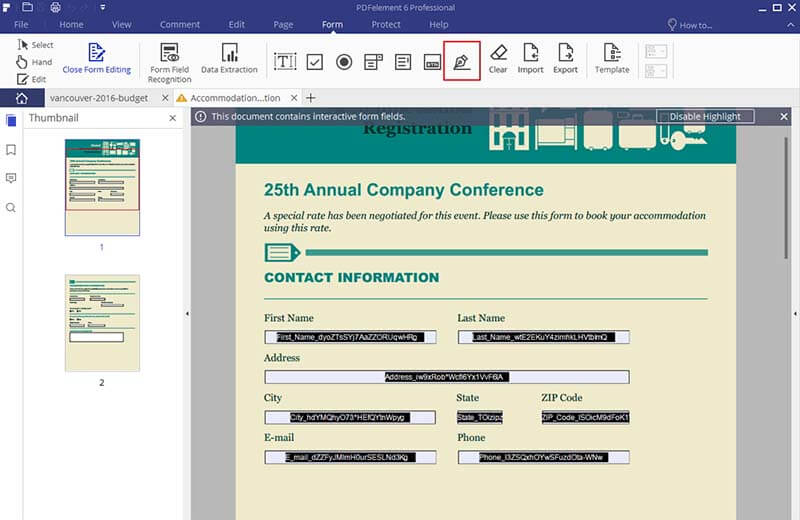 Reason 4: Edit PDF Contents with More Options
Edit PDF text and images. Adobe Reader is a free-of-charge PDF reading app. Wondershare PDFelement is more than an alternative to Adobe Reader in displaying a PDF file, it empowers users to write on the file and change the file. With Wondershare PDFelement, users can easily add, modify and delete PDF text and images.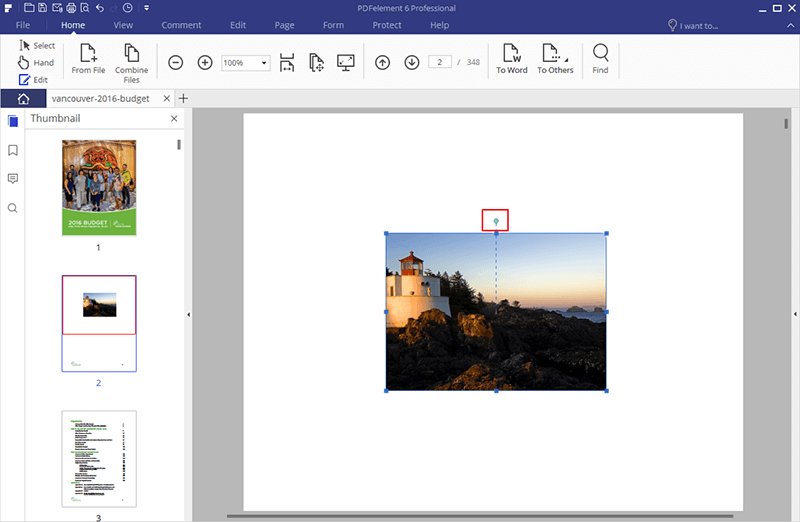 Reason 5: Convert PDF to More Other Formats
Convert and export PDF content for reuse. Wondershare PDFelement is able to convert and export PDF content to Microsoft Word, Excel, Text, Images, PowerPoint, Plain text etc. By using this feature, users will copy text or edit PDF text without referring to the source file.
PDFelement is the best Adobe Reader alternative and it is more than an Adobe Reader alternative. It offers more features than Adobe Reader. It is a complete solution to PDF. Download the trial version to have a try!
---
2. Foxit PDF Editor
Foxit PDF editor is a smooth pdf editor to work with in all your PDF documents. It is one of the best alternatives for PDF Reader XI whose editing facilities match that of a word processing software.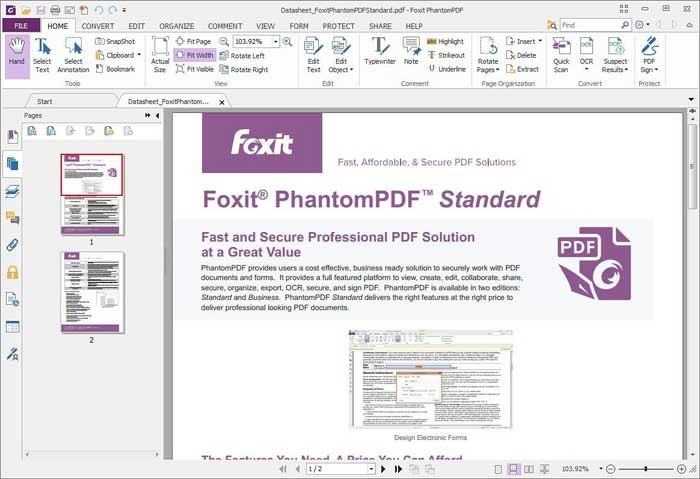 The editor locates test boxes automatically and allows the users to edit paragraphs within text boxes. Foxit PDF editor permits users to join or split text blocks and edit quickly. Users can resize or move the text blocks to achieve a correct layout. The image editing functions are also well incorporated.
---
3. Nitro Pro 9
Nitro Pro 9 is another Acrobat reader alternative for Windows. The tool is gaining popularity when it comes to the handling of documents, editing and sharing them other people, both offline and online.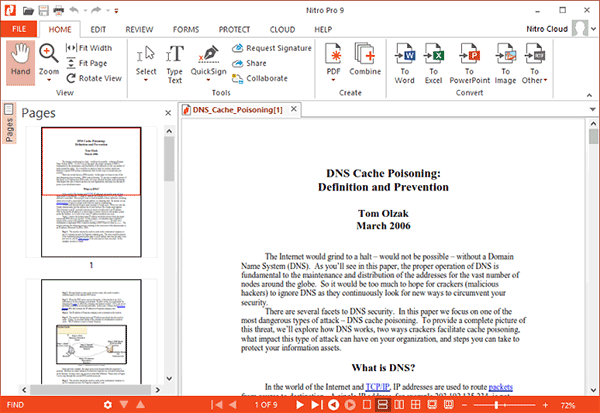 The documents created by this program can be opened on any PDF reader or any mobile device. Besides, the program has a Cloud feature which lets users sign and share documents with different users.
---
4. Soda PDF
Soda PDF is the best tool to open, edit and create PDF. It is a perfect alternative for Adobe Acrobat Reader with advanced features to convert PDF files. It works with eight languages, and it can create PDFs from more than 300 file formats. Just like Adobe Acrobat Reader, Soda PDF can annotate your document with notes, texts, custom stamps and highlights.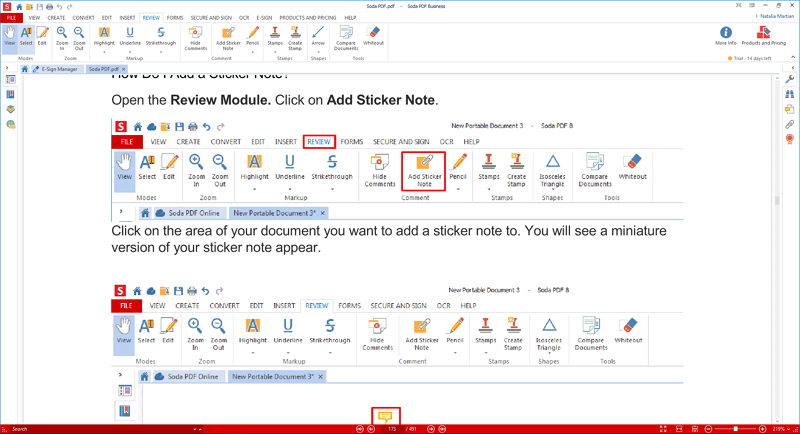 It can modify the content of your PDF and customize the structure of the document to meet your needs. More so, it protects your data with 256-AES password to prevent any unauthorized changes, printing or copying of your document. You can also use Soda PDF to create electronic signatures and use them to sign your document.
---
5. Power PDF
Power PDF is enriched with nearly all features that you need to edit manipulate and create PDFs. It has a dictation option, which makes it good for the sight impaired users. It helps create forms, and it converts PDFs into Word and other Office formats. You use the Power PDF to merge different PDFs as well as protecting them with secure passwords.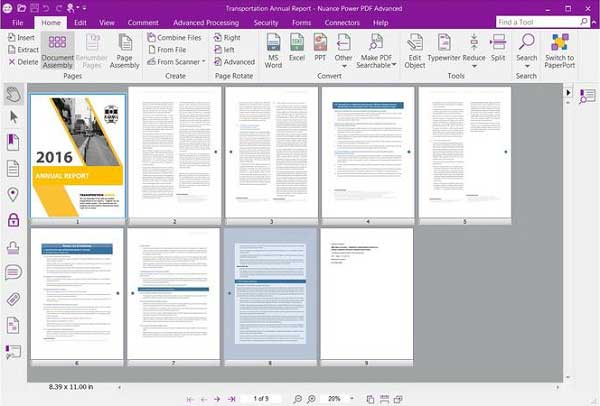 It helps you dictate notes on using Dragon Notes, and instead of typing them, the tool does that for you. The disadvantage about this application is that you can only open one PDF at a time. It does not support the opening of multiple PDFs.
---
6. PDF-Xchange
PDF-Xchange has functions that outpace the basic functionality of Adobe Acrobat Reader. The tool helps you to browse for PDF documents, perform simple annotations, with text and drawing and using the typewriter to place the text where you want. The PDF-Xchange comes as a portable application. More so, the tool has more features such as OCR image recognition, and security support.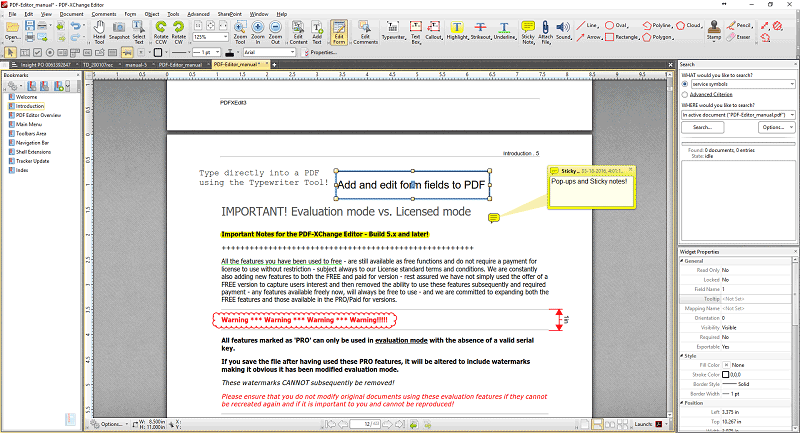 Besides, you can use it to apply custom stamps and markups to your document.it also supports more than 30 languages and you can use the language that you understand to view and read your document. However, the special features such as text extraction and reorganizing pages are only obtained with PRO upgrade.
---
7. PDF Studio
PDF Studio is a user-friendly Adobe reader XI alternative which comes with a lower price. It also comes with advanced PDF editing features than one may desire to have in a good editing system.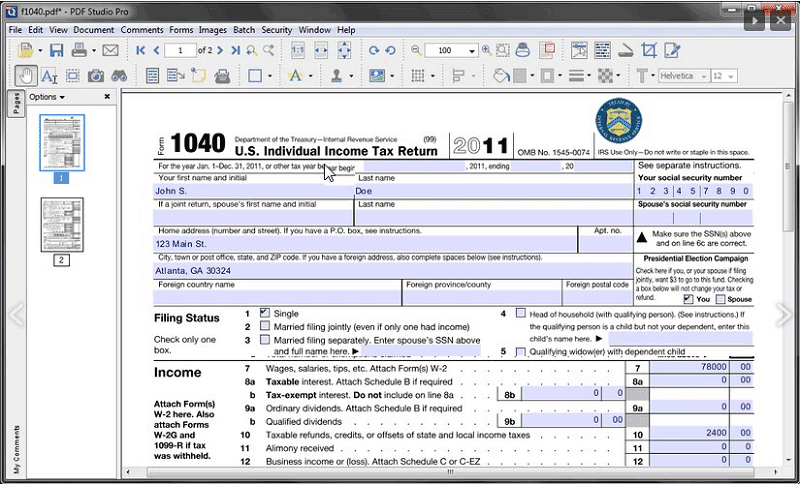 The program can also be used as a PDF creator, and you can use it to modify your PDF while still on the compliance of PDF document standards. Moreover, it can make PDFs from images, word, and other texts. Its document support is in the form of Google Drive SharePoint.
---