Calibre is designed with a simple and easy use interface. It has conversion system which can normally convert PDF to EPUB files. If you want to convert then simply click on convert and later your Calibre will try hard to generate output. Here in this article, we will tell you how to with Calibre convert PDF to EPUB and the best alternative of Calibre on the Internet.
How to Convert PDF to EPUB in Calibre Alternative
PDFelement is the powerful tool for converting PDF to EPUB which allows you to produce great looking PDF document files with can forms quickly, affordably and securely. It is use for open, save; print and mark-up PDFs. The software can add, remove, move, resize and rotate any graphical element within your PDF. It has ability to secure your password with protection.
You can convert easily from PDF to EPUB while keeping original content as it is. It will empower users to customize font size, background colour in the output EPUB file.
PDF can be converted with full protection from being copied, edited and printed format directly. User can enter right password and convert them into eBook.
You can convert 200 PDF files at a time and convert the selected pages from PDF file with flexibility.
If you are looking to break down a large document into smaller, manageable files, you can easily split your PDF into two or more parts as per your requirement.
Step 1. Upload PDF file
Launch the software and click the "Open" button on the Home window. Select the PDF file you want to convert and click "Open".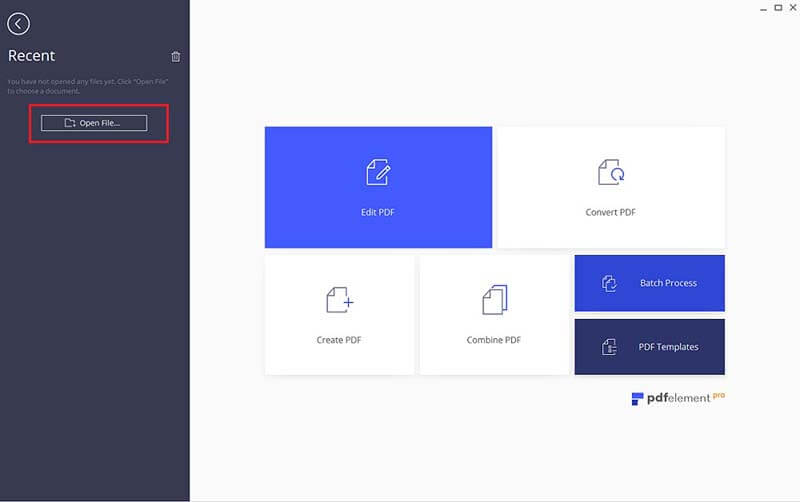 Step 2. Convert PDF File
After opening your PDF file in PDFelement, click "Home > To Other > Convert to EPUB" . On the pop-up dialogue box, you can customize the output folder or anything. Click the "Convert" button once you're done. The conversion will be finished in a few seconds.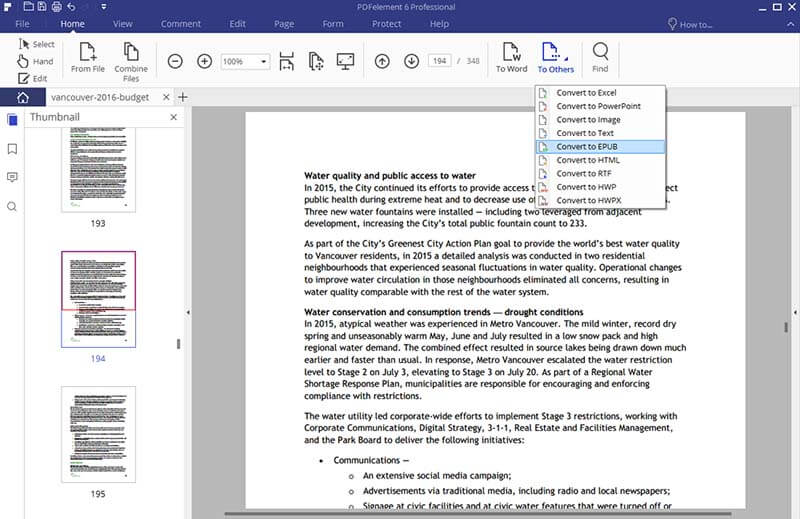 ---
How to Covnert PDF to EPUB with Calibre
Calibre is all in one solution that can handle your eBooks, as we know that Calibre works as electronic books juts like iTunes works for music. It can allow you to manage your digital book collection through using different interface. It also offers excellent support for converting books to different formats and editing metadata. The only are where Calibre is lacking is e-Book reader. Check out the steps you'll have good idea about how to convert PDF to EPUB
Step 1. Upload PDF File
Simply drag and drop PDF that you want to convert into Calibre and then click on the "Convert E-books" button that you can see at the top of the screen. You need to select the format of the file that you need and convert it to EPUB.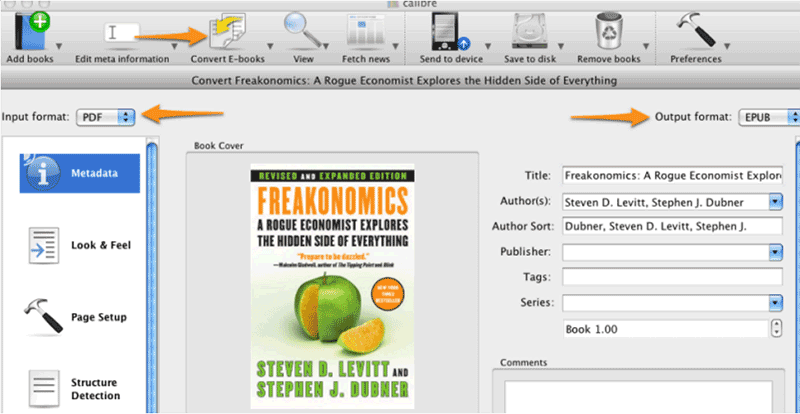 Step 2. Put File on eReader
After your conversion is completed, you will be able to put the file on your eReader.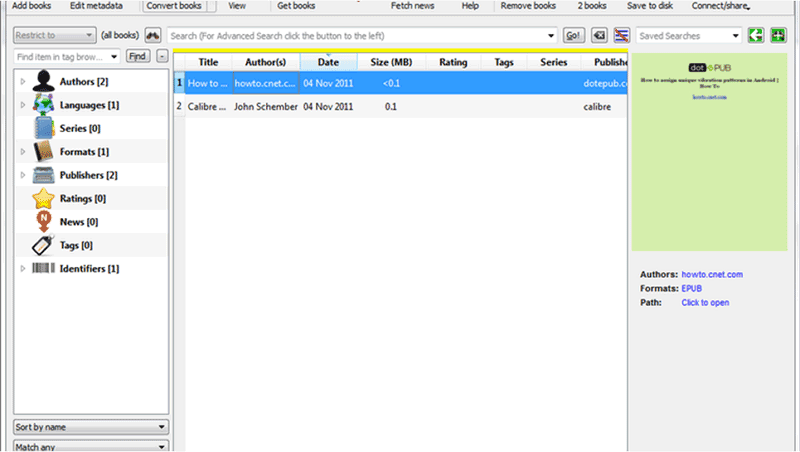 ---