PDF (Portable Document Format) can help both individual and business users to share information that can be viewed the same, no matter what kind of program or device it is opened on. But have you ever wondered "can you insert a PDF into Excel?" If you are looking to insert PDF into excel, follow the steps below.
Steps to Insert PDF into Excel 2016, 2013, 2010 for Free
You will need to insert the PDF document into your excel document as an object. In some cases, you'll be able to open, view, resize, and even edit the inserted PDF document. Here's how to insert PDF into excel.
Step 1. Open an Excel Document
After opening an excel document, click "Insert" > "Object" in the Text section.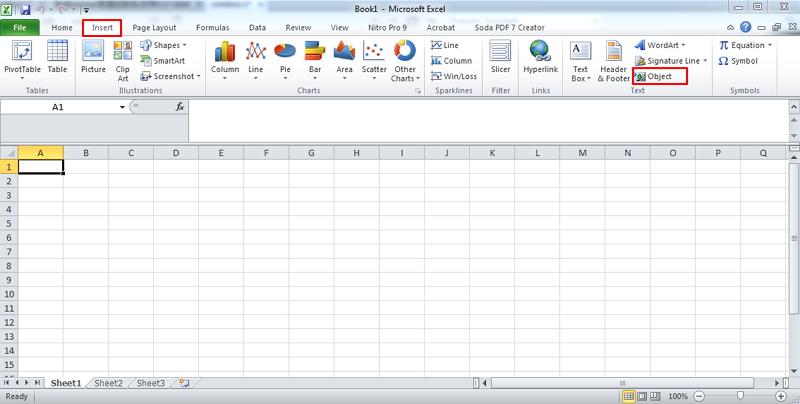 Step 2. Add PDF to Excel
In the pop up dialog box, go to the "Create from File" tab and use the "Browse" button to select the PDF document that you want to insert.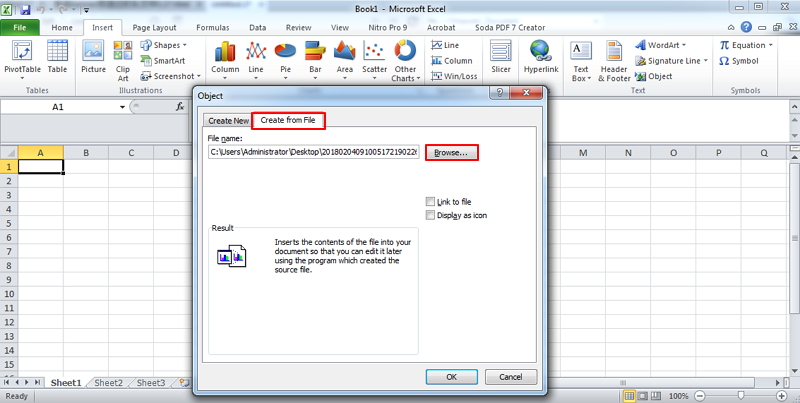 Step 3. Display as an Icon
Select the option of "Display as icon", and change the icon display name, then click the "OK" button to complete the process.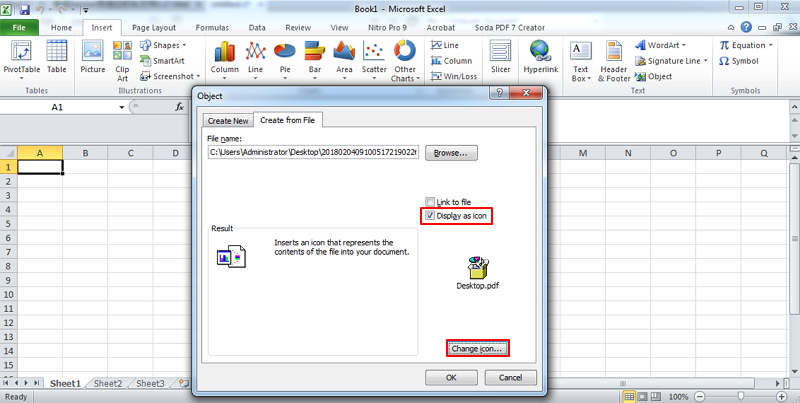 ---
Read or Edit PDFs before/after Inserting PDF into Excel
The above steps are the simplest way to insert PDF into excel as an object. However, if you want to read or edit the PDF document before inserting it into the excel document, you should have a PDF editor program installed on your computer to read and edit the PDF files before or after adding PDF into excel. This is why PDFelement is so widely used. It can help you view, annotate, edit, create, and convert PDF documents quickly and easily.
It supports various output formats that allows you to convert PDF files to Excel, Word, PowerPoint, HTML, and Text, etc.
You can not only edit PDF text, but also PDF images with its smart editing modes.
With the user-friendly interface, you can use PDFelement without a steep learning curve.
The embedded OCR(Optical Character Recognition) feature enables you to convert image-based PDFs or scanned PDFs into searchable and editable text documents.
You can create PDF documents from scratch, from other file formats, or even from web pages.
The batch process feature makes it easy to deal with a large number of documents.
Edit PDF Documents with Ease
If you want to annotate or edit a PDF document before or after inserting it into an excel sheet, PDFelement should be the first choice. It provides various tools for you to annotate or make comments in the PDF document. Additionally it also enables you to edit PDF text as easily as possible.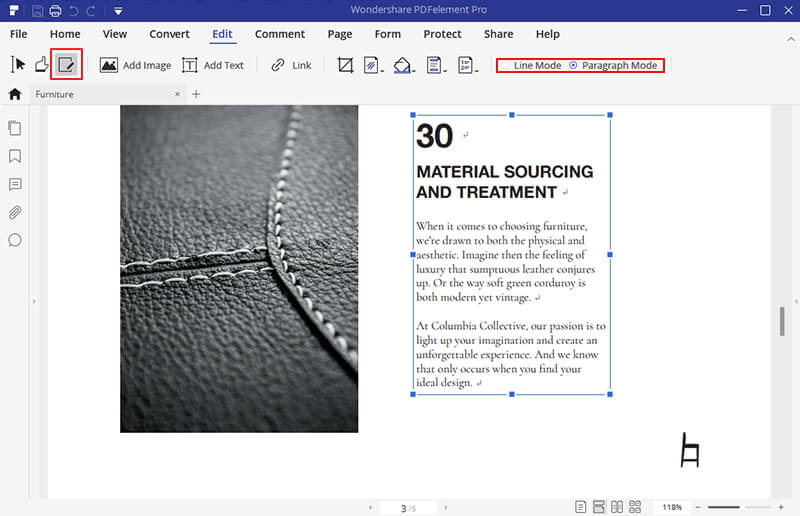 Attach Excel into PDF
PDFelement also enables you to add an Excel document into a PDF document if you want to display data within your PDF file. After opening a PDF document with PDFelement, you can click the "Comment">"Add Attachment" button to browse an excel document to add.
---