It is becoming a common occurrence that some PDF creators or PDF converters do a poor job of maintaining the layout of text and objects in PDF files, so a good PDF editor that can move and align objects in PDF files is more important.
Ultimate PDF Editing Solution
PDFelement is such a good companion to fix images, tables, graphs, and other objects that don't align with the layout of your PDF files. PDFelement's editing features allow users to add, delete and align objects as easy as you can imagine.
What's more, you can use PDFelement to fill out forms, merge and split PDF files, insert, replace, and extract pages from your PDF files. You can create PDF files in a variety of ways, including combining multiple PDF and non-PDF files to make a single PDF file or create a PDF file from Office, image, HTML, and other file types. Its conversion tool allows you to convert documents to Office, image files, web pages, and a variety of other file types.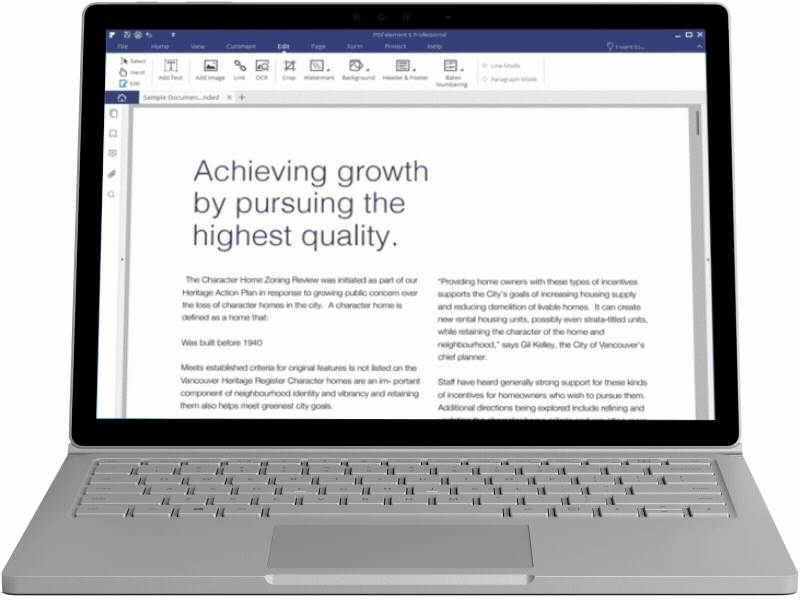 ---
How to Move and Align Objects in a PDF
To get started with PDFelement, the obvious first step is to download PDFelement for your computer and install it. This process is extremely simple, with an automated installation wizard right after the download. Once the application has been installed on your computer, use the following procedure to edit the layout of objects on your faulty PDF document on your Windows PC.
Step 1. Open PDF with PDFelement
Begin by launching PDFelement from your desktop. Once the program starts up, upload the PDF file you want to edit. You can simply click "Open File" from the home window then select the file you want to import for editing. Alternatively, you can also use drag-and-drop to import it.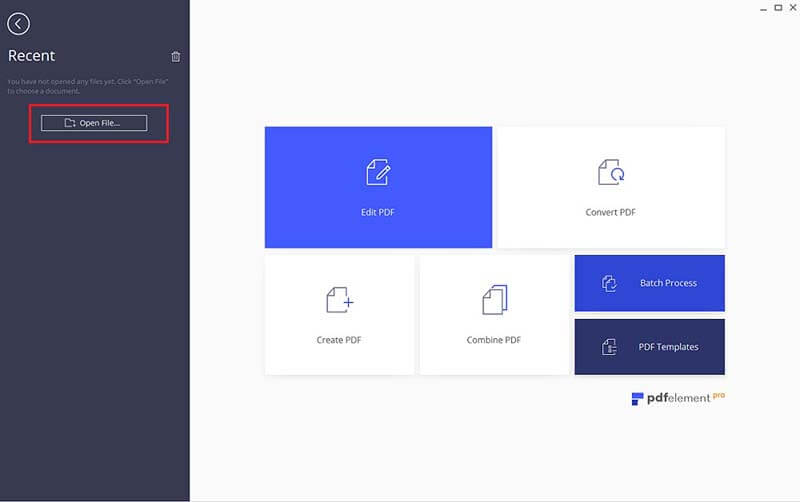 Step 2. Move an Object
With the PDF file imported and loaded into the program window, click the "Edit" button on the top-left side, you can click on images, frames, or other objects on the document to move and align them.
Move an Object by Dragging: To reposition an image or frame, click on the image or frame to select it then use your mouse to move it to the correct place.
Move an Object Using Arrow Keys: You can also use the Arrow keys on your keyboard to reposition the object once it's selected.
Align Objects with Alignment Options: You can select multiple objects by holding the Ctrl key to click, then the Alignment options and Distribute Options will be enabled to choose.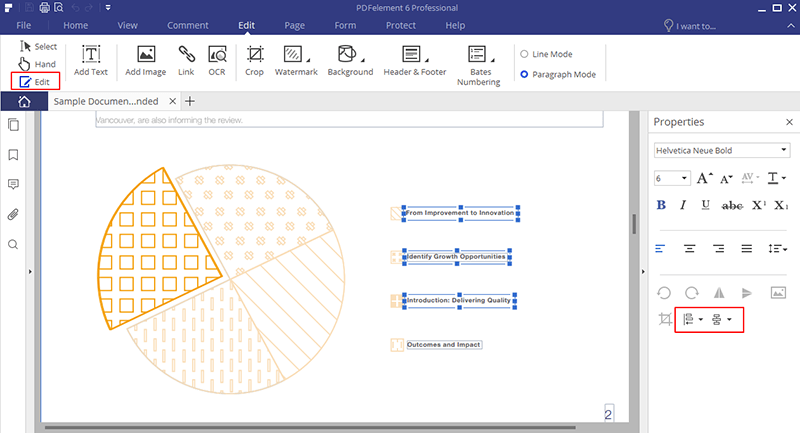 Step 3. Save Your PDF File
Do this for all objects that are misaligned or out of place. After making the necessary changes and any further edits as needed, save the document by navigating to "File > Save As > Browse" and then enter an appropriate title for the file.