Do you want to convert a PDF to a Word document using Acrobat? Sometimes it's helpful to convert PDFs to a more editable format. This article will show you how to use Adobe® Acrobat® to convert PDF to a Word document. As well, we're suggesting an Acrobat alternative - PDFelement. This is a much more cost-effective product, yet contains much of the same features.
Step 1. Load Your PDF Document
Launch PDFelement. On the Home screen, click on the "Open" button at the bottom of the screen. This action will open a dialogue box which will give you options to select your file.
Step 2. Convert PDF to Word
Once your PDF is open, click on the "Convert" tab on the top toolbar. Then click on "To Word" on the submenu. A window will appear asking you to browse (for a different file) or convert. Click on "Convert" then click on "Finish". Your document will be converted within seconds.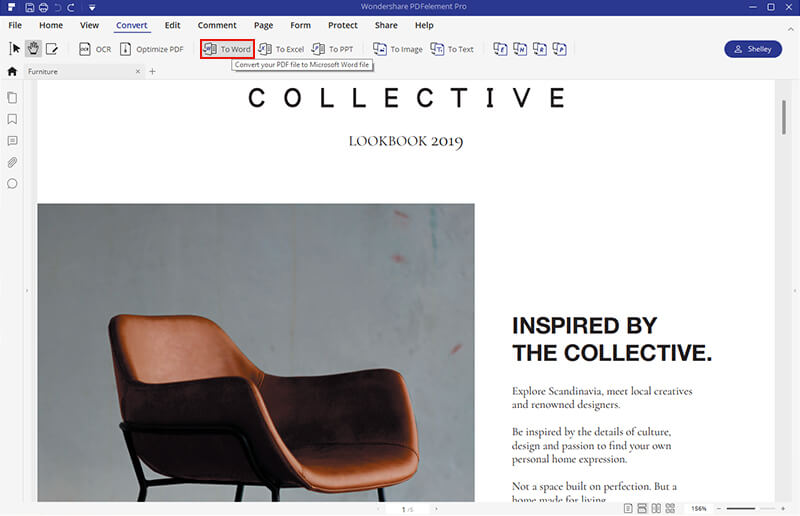 Comparison between Adobe® Acrobat® and PDFelement
| Product Features | | Acrobat Standard DC |
| --- | --- | --- |
---
Tips: How to Export PDF to Word with Adobe Acrobat
Step 1. Open Your PDF
Launch Adobe Acrobat and then import the PDF file you want to convert. Click the "Open" button and select the target file to upload it to the program.
Step 2. Convert PDF to Doc
On the right-hand side of your screen, click on "Export PDF". A little window will pop up showing you the file you have chosen to export and convert. Click on the "Arrow". This will display options on the format you wish to convert to. Click on "Microsoft Word".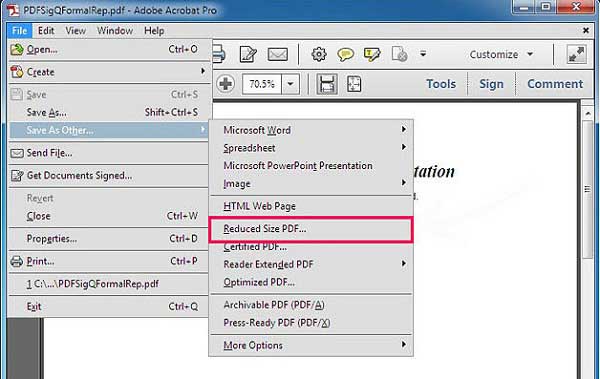 Now that Adobe Acrobat has ended support, there will be no more security updates, product updates, or customer support. You can still keep using the program, but it will cost more money and time to resolve any issues you come across. More importantly, your file and data might be insecure due to lack of protection. In this case, you might want to try one of the best alternatives to Adobe Acrobat - PDFelement.