Have found that your PDF is comparatively larger than the one your workmates have made? And every time it takes so long to open the PDF presentation at meetings, huh? What's worse is, large PDF files cannot be emailed to others. How embarrassing it is! If you have Adobe® Acrobat® Standard DC, you are not capable of compressing the PDF file. A better but a lot cheaper Acrobat alternative is what you need - PDFelement.
Step 1. Import a PDF
Launch PDFelement. Open the PDF file that you want to compress by clicking the "Open File" button.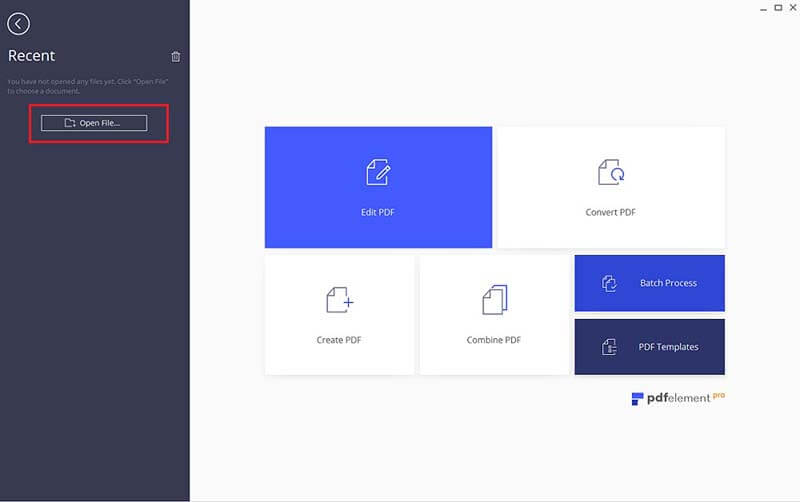 Step 2. Compress Your PDF
And then go to the "File" menu and select "Optimize". You will see the preset parameters for the output PDF file. You're able to choose the corresponding one for the output PDF file according to what you're going to do with the PDF file.
Web Ready: convert PDF files into the smallest size possible for use over the internet.
Office Ready: ideal if you are looking to save some storage space on your hard drive or sharing PDF files via portable storage media such as flash drives.
Print Ready: reduce your PDF to a smaller file size than the original but still want to maintain the highest quality possible for your document for printing.
Custom: create your own setting for compression accroding to your requirements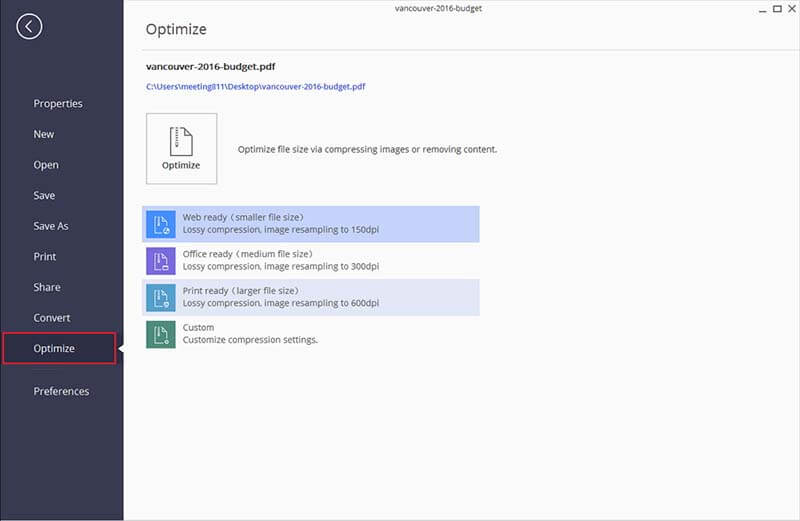 Compress PDF Tools: Adobe® Acrobat® vs PDFelement
---
Tips: Steps to Compress PDF with Adobe Acrobat
Here are the steps for how to compress PDF in Adobe Acrobat X (Adobe Acrobat X Standard or Adobe Acrobat X Pro).
Step 1. Open PDF with Adobe
Open the PDF file you need to compress by going to File > Open, browsing and locating the PDF file.
In the Properties dialogue box, check the real size of the current PDF file. Decide what size you need the PDF to be. Be careful, if you compress PDF in Acrobat excessively, the PDF might be in a mess. Just do the compressing thing with a suitable size.
Step 2. Compress PDF with Adobe
Compress PDF files: Follow the order of File > Save As > Reduced Size PDF. Select Acrobat 10.0 or higher in the compatible drop-down options and choose OK in the pop up box. Then find a place you like to save the PDF file in the prompt.
That's how to compress PDF in Acrobat. If you need to compress multiple PDF files, when the Reduced Size PDF dialogue box pops up, after you select Acrobat 10.0 or later in the drop-down menu of Make Compatible With, click Apply to Multiple.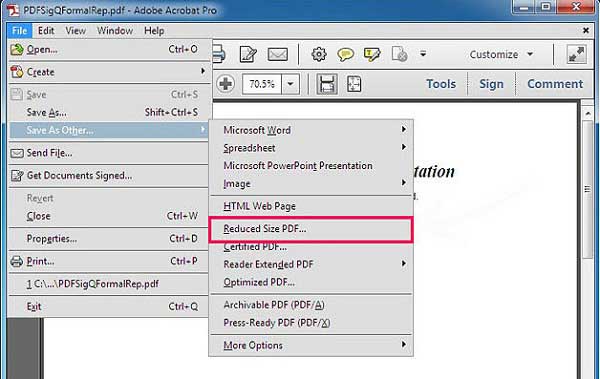 However, according to the blog of Adobe, Acrobat XI was EOL on October 15, 2017, which means there will be mo more support of this product from Adobe. You can though keep using the program then, but you'll have to face the fact that it'll cost more money and time to deal with the downtime of the program. More importantly, your file and data might be insecure due to lack of protection. In this case, you can try the best alternative to Adobe Acrobat for free.
---