Top 4 Data Extraction Tools
Data extraction has never been easier than it is now. You want to know why? Yes, technology is pacey, and new solutions are emerging. In the past, data extraction was a brain-cracking and time-consuming task. But now, the state-of-the-art technologies have made this a seamless process. However, the process can still prove to suck if you know nothing about it. The most important thing is to get the right tool. Anyway, don't worry about all these because you are on the right platform. In this article, we shall furnish you with a detailed guide on the best data extraction tools.
The Best 4 Data Extraction Tools
1. PDFelement
Wondershare PDFelement - PDF Editor is arguably the top image to word converter that you can use to extract data on PDF and images. The program has a plethora of excellent features that make it an all-in-one tool. The ease of use, speed, and intuitive interface are some reasons why scores prefer it. The program integrates both basic and advanced features like OCR and digital signatures. Some PDFelement features include edit, compress, convert, create, annotate, sign, print, share and combine PDF, among others. You can also create forms, extract, and export data with ease.
Pros
It is affordable. It has a trial version and affordable premium versions.
It has an intuitive interface that makes the user-navigation seamless.
It is compatible with Windows, Mac, iOS, Android.
It supports the batch process.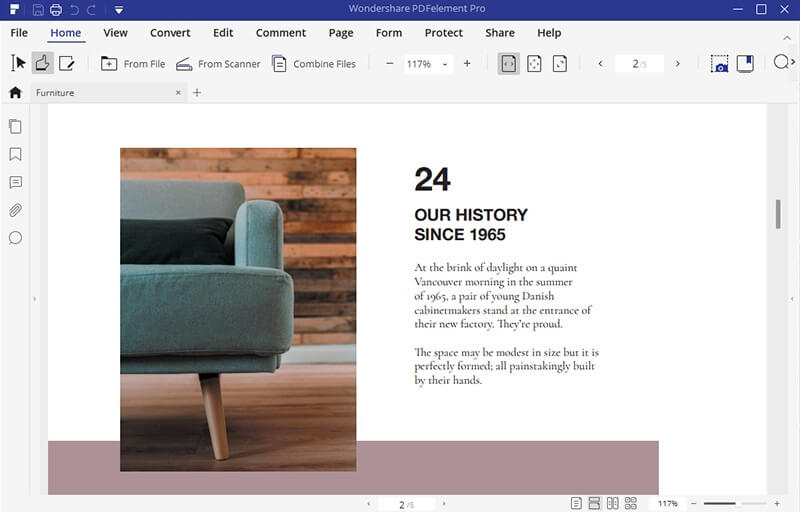 ---
2. PDFtables
PDFTables is another great PDF data extraction tool worth giving a try. The program is free and accurately convert PDF to various formats like Excel, CSV, XML, and HTML. The conversion process is simple and straightforward and so don't expect troublesome navigation. If you understand coding, you can automate the conversion process using the PDFTables web API.
Pros
It is fast and efficient.
It is secure and private, as all transactions are end-to-end encrypted.
Cons
It supports a few output formats.
The free version cannot process large files.
---
3. Adobe Acrobat
Adobe Acrobat is a great PDF solution tool that also allows users to convert PDF and extract data. The program has plenty of features ranging from basic to advanced features. With Adobe Acrobat, you can convert, edit, compress, perform OCR, e-sign, and print your PDF files. Adobe Acrobat has been around for a while, and this explains why scores of people and organizations still leverage it. The only downside with Adobe Acrobat is that it is pricey.
Pros
It supports the batch conversion process.
It is fast and reliable.
Cons
The software is expensive.
It is heavy and takes time to open large files.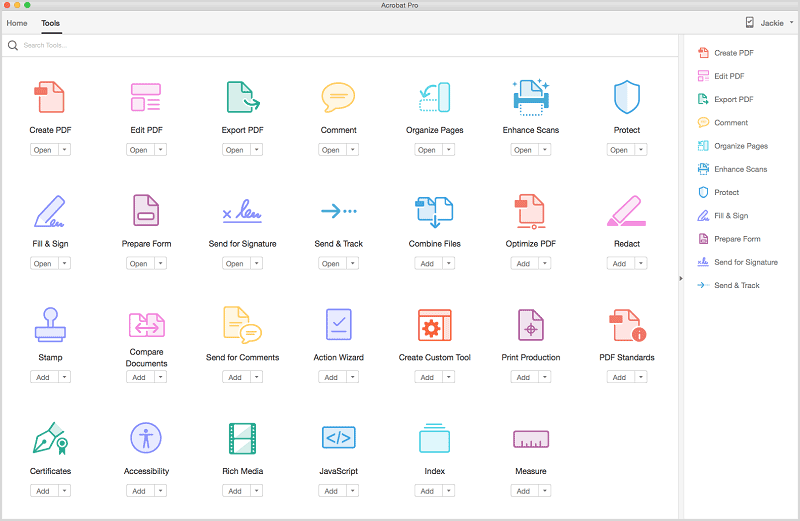 ---
4. Foxit PhantomPDF
Foxit PhantomPDF is a popular yet useful tool that offers a good way to generate and manage PDF files. There is an assortment of things you can do with Foxit, including create, sort, convert, share, protect, and collaborate with PDF files. This program offers a free trial version and several other premium versions. It also supports advanced features like the OCR and document signatures. Download it for Mac or Windows and start using it.
Pros
It has plenty of advanced features, including OCR.
It offers a free trial version.
Cons
The trial version has limited functionality.
It does not support conversion to ePub.
---
How to Use PDF Data Extraction Tool
Wondershare PDFelement - PDF Editor is a powerful all-in-one tool PDF software used by several people and organizations across the globe. It is affordable, flexible, easy to use, and has immense features. With this tool, you can create and convert, edit, annotate, perform OCR, print, compress, combine, and share PDFs. Besides, you can create both interactive and non-interactive forms with ease.
Step 1. Open PDF file
Download and install PDFelement on your computer. Once installed, run it to open the main window. At the bottom-left of the primary window, hit the "Open File" link and you shall be directed to the file explorer window. Go to the target folder and select the PDF file you want to extract data from using the tool. Click "Open" to upload it.
Step 2. Extract Table from PDF Form
When the PDF file loads, go to the toolbar section and select "Form". From the drop-down sub-menu, click the "Data Extraction" option. Immediately, a "Data Extraction" window shall pop-up. Here, select the "Extract data from PDF form field" option and hit "Next".
Step 3. Choose Extraction Mode
On the next window, choose the "Extract data from PDF form field" mode at the top-right then click the "Start" button at the bottom right.
Step 4. Save Extract data
The "Save As" window shall be displayed. Choose the destination folder then click "Save" to save the extracted data on your device.
Free Download or Buy PDFelement right now!
Free Download or Buy PDFelement right now!
Buy PDFelement right now!
Buy PDFelement right now!
---
Other Popular Articles From Wondershare