Best PDF Password Cracker for Mac OS X
Are you trying to crack PDF password on Mac? Surely, you'll get thousands of results the moment you enter the query "PDF Password Cracker" in Google Search Box. However, my experience proved that it is time wasting in looking for a tool by trial and error. To save your time, in this article, we're going to introduce PDF Password Remover for Mac to you.
How to Crack PDF Password on Mac
PDF Password Remover for Mac allows you to crack the permission PDF passwords that protect PDF documents from copying, editing and printing without knowing the passwords. It also enables you to crack the open passwords easily and efficiently if you know the passwords. Only in Two steps, you'll crack the PDF password successfully. Learn how to use cracker on Mac to crack PDF password in macOS.
Step 1. Upload PDF Files for Cracking PDF Password
After launch this application, drag and drop PDF files into it. If a lock appears on the PDF item bar, it implies the PDF creator doesn't want anybody to open it. In this case, only with the right authorized password, you can crack the password. If you have the right password, click the lock and enter the right password. If no lock appears at all, just skip to step 2.
Step 2. Crack the PDF Password in macOS
Click the "Start" button to crack the PDF password. Just in a few seconds, you'll find the PDF are free of PDF restriction. And then you can copy, edit, or even print the PDF freely on your Mac.
---
Crack PDF Password on Mac with PDFelement
PDFelement is another tool that can help you crack PDF passwords on mac if you know the passwords. No matter it is the open password or permission password, as long as you know the password, PDFelement can help you crack it and remove it permanently.
Step 1. Open a Secured PDF
After opening PDFelement, you can drag and drop the secured PDF file into the program.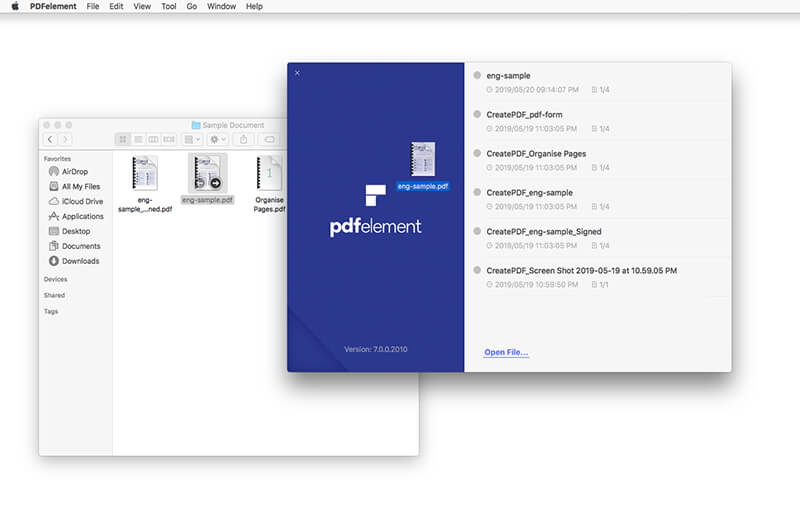 Step 2. Crack PDF Password on Mac
If the PDF file is protected with an open password, then it will ask for the open password directly, so enter the password to open it first.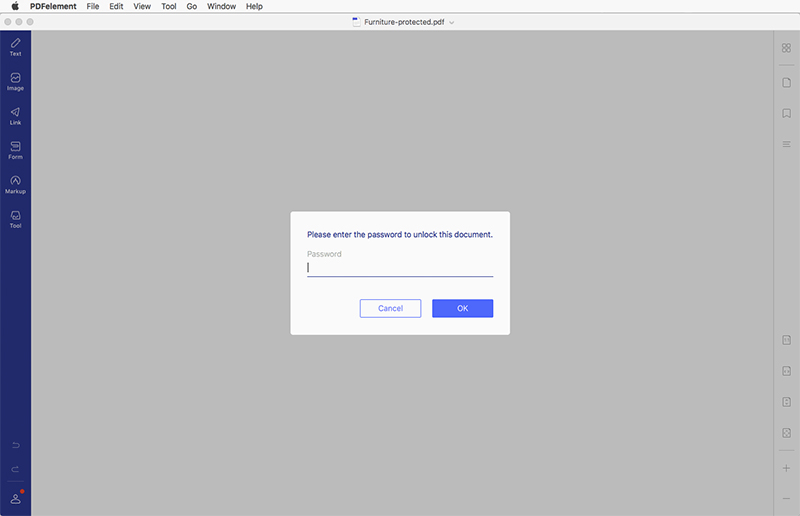 If the PDF file protected with a permission password, then you can open it without password. But it will remind you there is a permission password, so click the "Enter Password" button to unlock it.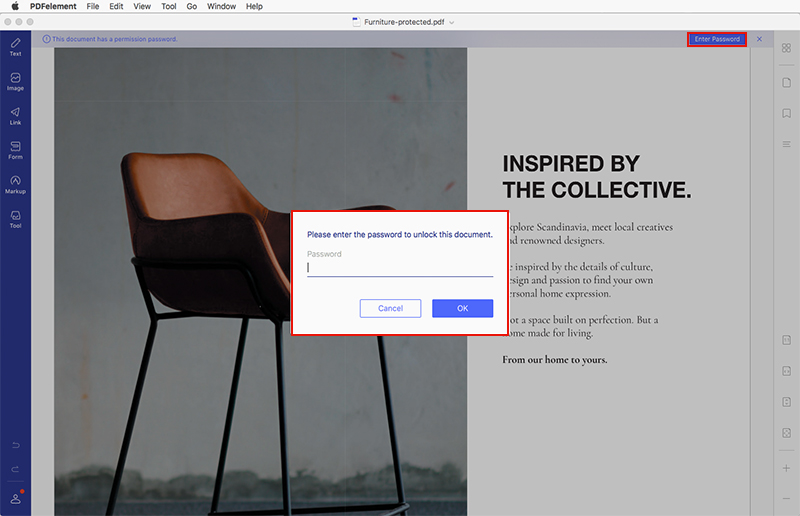 Then go to the "File" menu, choose the "Protect">"Remove Security" option to crack the password permanently. Then you can save the PDF file without password.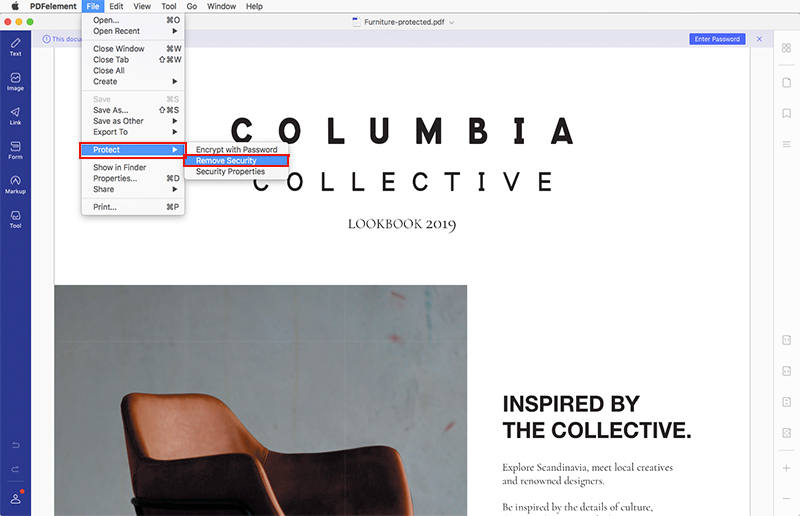 Free DownloadFree Download or Buy PDFelementBuy PDFelement right now!
---