There are PDF creators on the market which are really manageable and have lots of tools to use for your business, especially if you pay for them. But if you need, for your personal use, a PDF creator which has several useful features, but you do not need an expensive application, you could use a free PDF creator. Here are 6 top free PDF creators in the market and they have some good features to allow you have a nice and safe final product.
6 Best Free PDF Creator
1. PDFelement
At the top of the list is PDFelement, as one of the best free PDF creators, which allows you to add your personal notes to your files or to stamp them in order to create a customized stamp. You have a series of markups available which enables you to highlight, underline, and strikeout or add links, add bookmarks or headers and footers to customize your documents.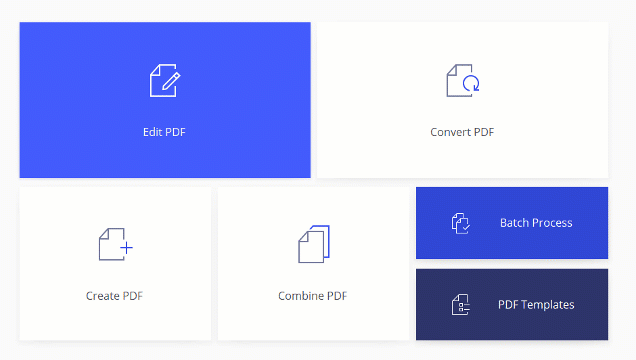 You may also use the OCR feature to convert your scanned PDF files into a fully editable PDF file or even into another desired file format (Word, Text, and PowerPoint). You may use the fill-in form feature to create your own fillable forms. Then you can share your documents online or print them. There is no excuse PDFelement is the best PDF editor for Windows.
---
2. Wondershare PDF Converter Pro
Wondershare PDF Converter Pro is also one of the best PDF creators in the market. They allow you to convert your files from and into a wide range of other file formats (text, image, PowerPoint, Word and HTML).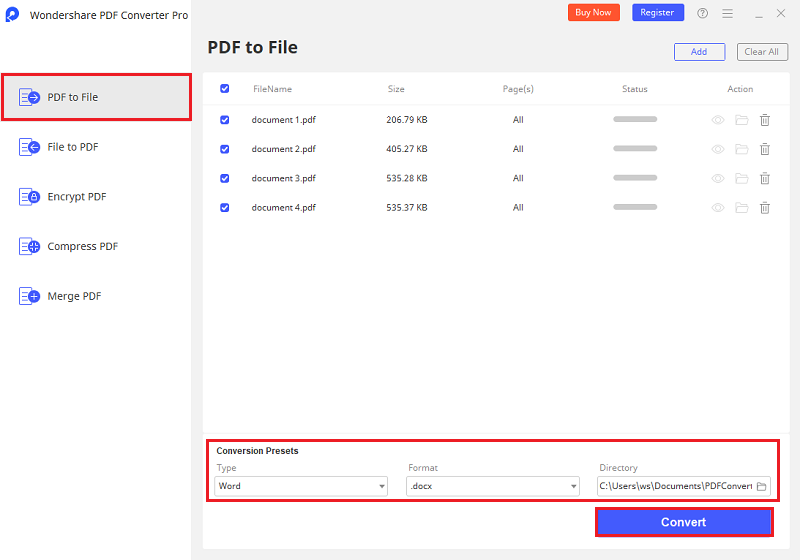 You can even convert password-protected PDF files or to protect your files using a password or other permissions. With a friendly user-interface, it is free for private use or for educational use.
---
3. Foxit PhantomPDF
Foxit PhantomPDF is also a free PDF creator, but it contains ads. You may use it if you need to convert and print your documents, as well as for other features that this application can provide. You may encrypt and sign your PDF files or merge them into one single file. You can convert your files into a Connected PDF file, and then you can change or update your documents. Foxit Reader offers you the possibility to customize your toolbar and to view, edit or fill in your files. You are allowed to share your reviews and to comment or to create PDF files which have Word, PowerPoint or Excel add-ins incorporated.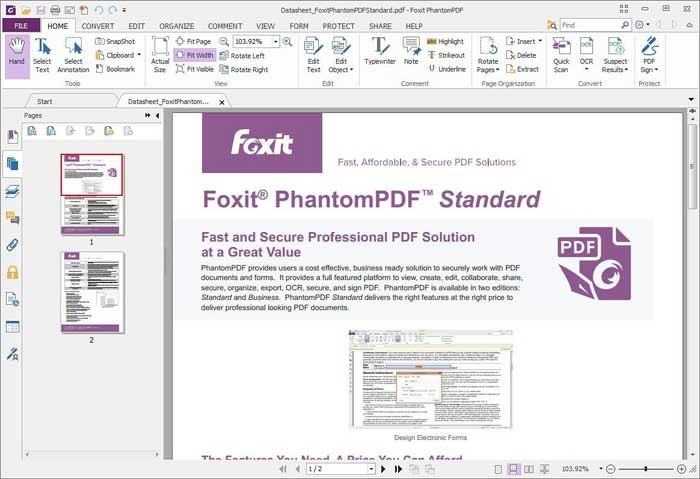 ---
4. Cute PDF
Cute PDF is a useful tool if you need a reliable PDF creator. You can use it to edit your files or to manage your images or photos which you can customize using the multitude of features it provides. The application can be installed as a printer driver and needs a PS2PDF converter to be enabled, but it offers very good features if you want to create an editable, clean PDF file. The software allows you to import data from a memory buffer and to export your data into different other file formats. You can secure your documents by encrypting them and you can set your information according to your needs.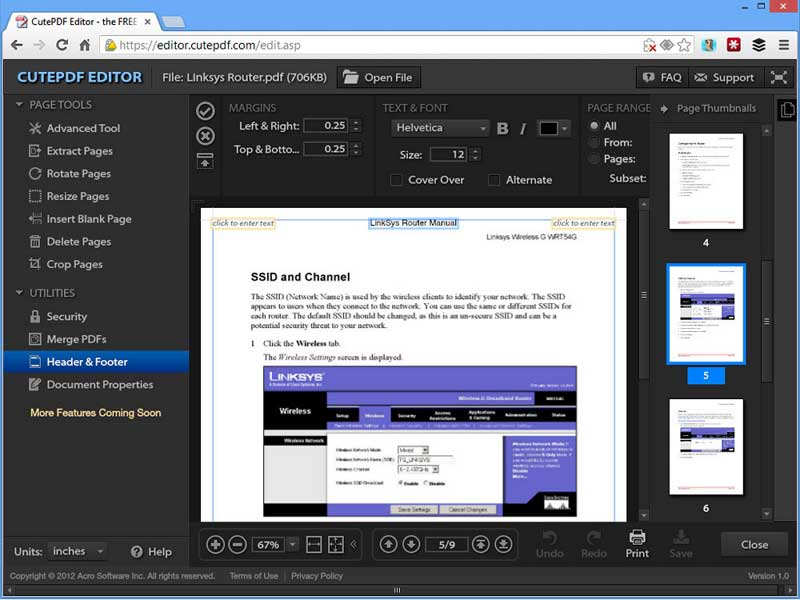 ---
5. Pdfforge
Pdfforge PDF Creator is a freeware which is available for both Windows and Mac devices and it allows you to scan your images, organize and customize your PDF files, edit and convert your documents. The application allows you to create a wide range of file formats (PDF, JPG, PNG or TIF files), to merge multiple documents into one single file, to compress or resize your images until you get the desired size. This free PDF creator allows you to encrypt and protect your files using a password or to change your security setting for preventing any unauthorized access to your files.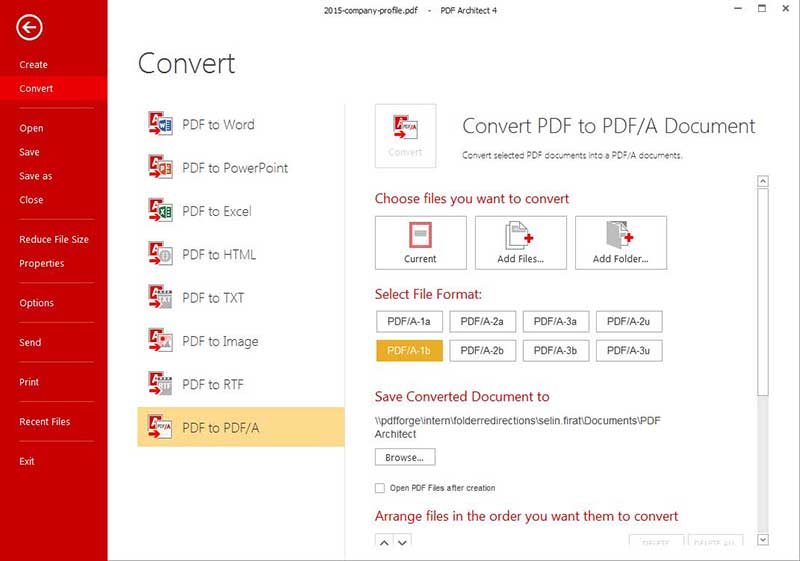 ---
6. 7-PDF Maker
7-PDF maker is a freeware PDF creator that you creates quality PDF files. This software supports different file formats like Word, Excel, Images, PowerPoint, eBooks and converts them to PDF file. It is support batch conversion of files to PDF file thus saving time. Moreover, it creates PDF files without using a printer.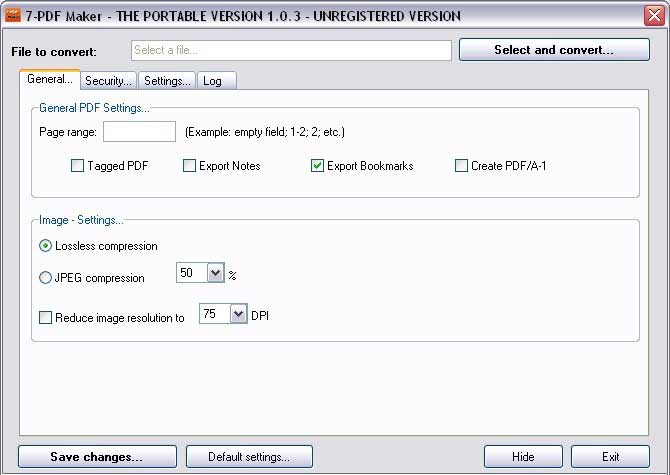 The created PDF files can be protected with a password. A great feature of the 7-PDF Maker is that it has a portable version that works exactly as the desktop version. It supports a wide range of Windows OS like; 10, 7, Server, Vista, XP and Windows 8.
---